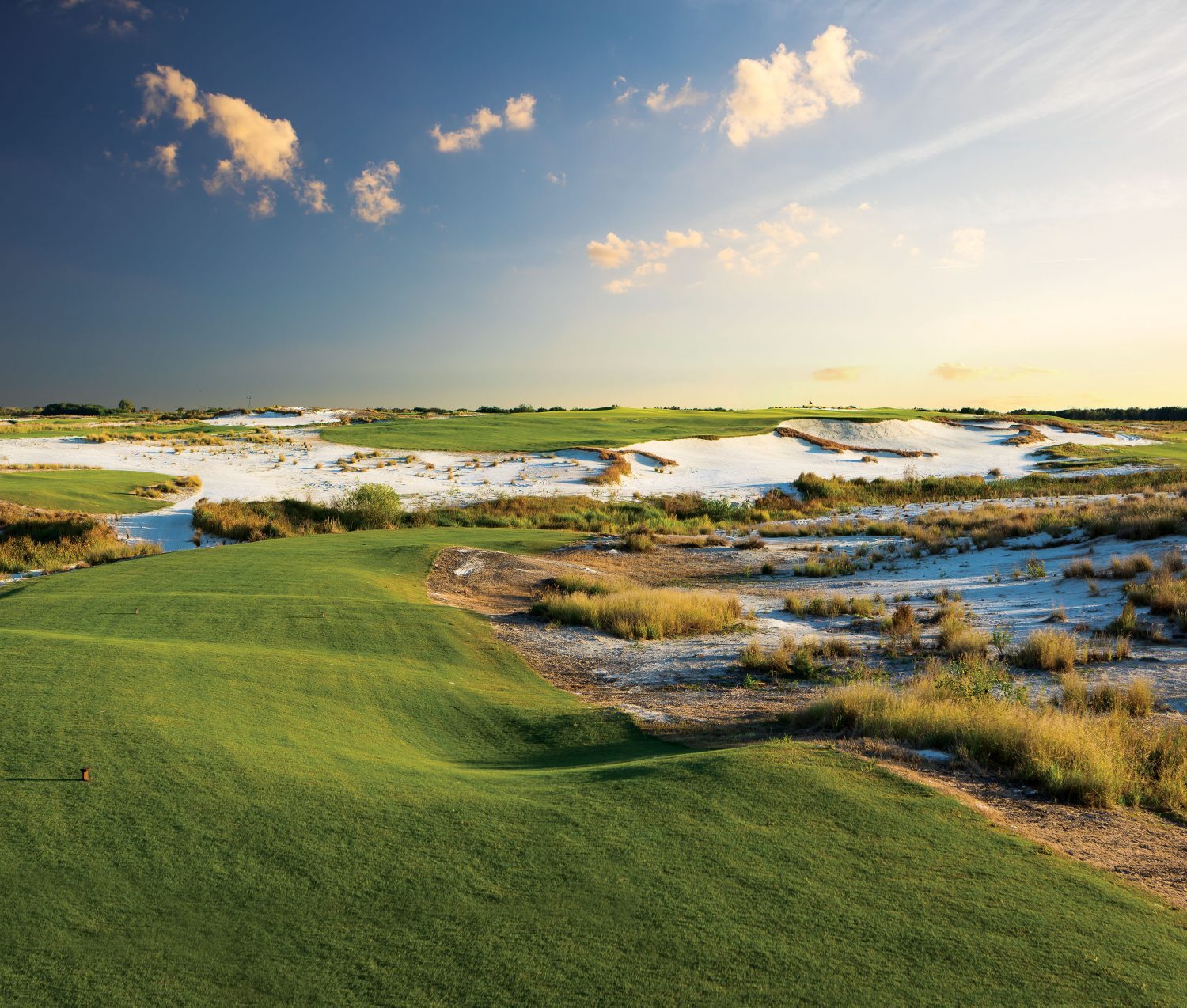 Streamsong Resort is already one of the top golf destinations in the United States with its Red and Blue courses, and it's about to get even better.
Streamsong Black, the newest Gil Hanse design, is done and about to be open to the public. With the completion of the Black course, Streamsong is now the only location in the world where players can enjoy three distinct courses designed by four legendary architects – Bill Coore and Ben Crenshaw (Streamsong Red), Tom Doak (Streamsong Blue) and Hanse (Streamsong Black).
"The anticipation and buzz for Streamsong Black has been remarkable," said Rich Mack, Streamsong's sponsor and executive vice president of The Mosaic Company, which owns Streamsong. "From this expansive sandy site, Gil and his team have uncovered a dramatic course that fits its bold landscape and flows as if it has been here for years. We are ready to introduce Streamsong Black to the public and elevate our golf experience with three must-play courses that will rival the best golf venues in the world."
Streamsong Red and Blue are both nationally ranked courses, and it is expected that Streamsong Black will quickly join them in the national ranks.
"To showcase Streamsong Black alongside two great examples of golf course architecture is an honor for our team," said Hanse, Streamsong Black architect and architect of the Olympic Golf Course. "Streamsong Black is our most eagerly anticipated opening since the debut of the Olympic Course and we're very proud of our work on this project. The scale and shape of this property and the creative design features we were able to incorporate into this layout make Streamsong Black a fun and strategic course to play. We're excited to take the veil off and welcome players."
Different from the Red and Blue courses, Streamsong Black features artistic design elements in its minimalistic style to deliver variety and fun throughout the round. The course is a par 73 with five par-5s. The front nine features a punchbowl green at the 9th, while the back nine features a dual green complex on hole 13 and an infinity green on 17.
In addition to the golf course, Streamsong is adding a new restaurant to the Streamsong Black Clubhouse. The Bone Valley Tavern will offer a casual, inviting atmosphere, featuring a large 32-seat bar, 96 additional indoor seats, ample outdoor space, and a selection of reinvented and artfully refined pub classics.
Opening day for public play at the Streamsong Black Course is September 29.