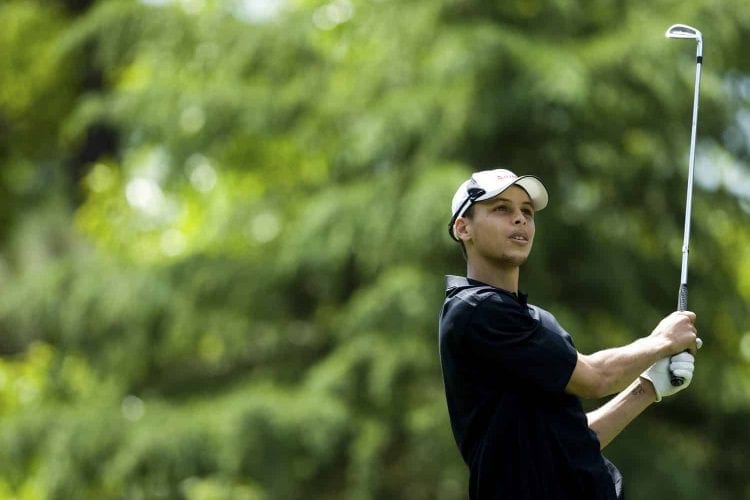 Stephen Curry is known for draining 3s on the basketball court for the Golden State Warriors. Now, he's going to try his luck at making 3s in another venue: a golf course.
Curry has received a sponsor exemption into the Web.com Tour's Ellie Mae Classic August 3-6. Curry, who is a 2 handicap, will not get the opportunity to see how his golf game stacks up against pros battling to earn their PGA Tour cards.
"When I found out I was getting a sponsor exemption, I had a lot of emotions because I love to play golf; it's a passion of mine," Curry said. "But to be able to play against the next and best golf professionals will be a huge honor and huge treat.
Curry has becomes somewhat of a regular on the celebrity golf circuit over the years during the NBA offseason. He has played in the American Century Championship celebrity event as well as Wednesday pro-ams at the Wells Fargo Championship and Safeway Classic.
This won't be the first time that the Ellie Mae Classic has extended a sponsors invite to a Bay Area sports figure. Jerry Rice has played in the event three times, failing to make the cut all three times.