Year after year, PGA Tour pros vote Hilton Head Island, S.C., one of their favorite stops. After all the upgrades recently made to Sea Pines Resort, their high opinion should only get higher when they make their pilgrimage to the RBC Heritage tournament immediately after the Masters.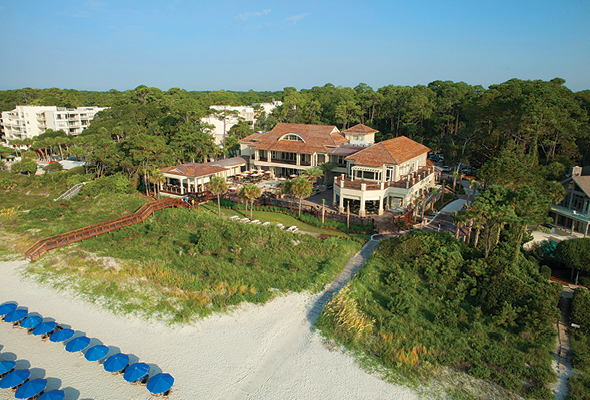 The first thing they'll notice is the just-opened, 26,000-square-foot Harbour Town clubhouse and its elegant, 4,000-square-foot locker room built just for them, though everyday golfers will enjoy it as well. There's also a new indoor-outdoor restaurant and lots of covered terraces, all offering great views of the famed Harbour Town course.
It's the second of two new clubhouses at the resort, which is spending more than $60 million on enhancements. The similarly sized Plantation Clubhouse at the Heron Point by Pete Dye and Ocean courses opened last year with upscale dining and locker room facilities. Also new is the Learning Center, which has the latest teaching technology and is headed up by one of the country's top young teachers, Tim Cooke, whom the resort lured away from Long Cove Club on the other side of Sea Pines Circle. Dye also just oversaw the re-grassing of Heron Point's tees, fairways, and rough with Celebration Bermuda and TifEagle Bermuda on the greens, which he also enlarged and softened in places. And come October, five-time RBC Heritage champion Davis Love III and his brother Mark will start a complete redesign of the historic Ocean course, the island's first course, opened in 1962.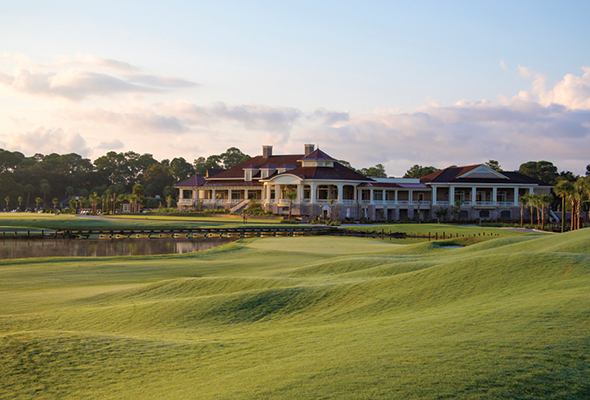 The most noteworthy remodeling might be to the Beach Club, now a sprawling, two-story building that features a casual but excellent restaurant with a large outdoor dining area overlooking the ocean (order the tuna tacos). Barstool chairs along the perimeter overlook the beach and make for a great place to have a drink, as does a separate bar area closer to the beach. There's also an upscale lounge on the top floor with a premium selection of rums and tequilas and fantastic ocean views, plus a small café (open in season) serving food-to-go for beach-goers, who will appreciate new changing facilities, showers, and loads of bike racks. (With 14 miles of shady trails, biking is to Sea Pines what the subway system is to New York City.)
While many of the facilities were in desperate need of updating, the one thing that has stood the test of time is the main course, Dye's Harbour Town Golf Links. But even that will get a new coat of paint when it closes after this year's tournament for a re-grassing similar to the one Dye gave Heron Point. He'll also install a new state-of-the-art irrigation system.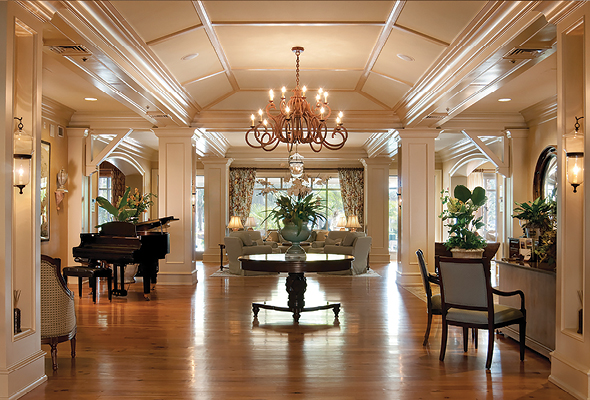 Overlooking the first tee is the resort's only hotel, the Inn at Harbour Town. With just 60 rooms (most visitors stay in one of the 300 villas or 100 rental homes), the Inn has the warm, intimate feel you'd expect of an upscale boutique hostelry. Check-in is done sitting comfortably at a desk rather than standing at a long counter; the staff is mostly young Brits and Scots whose accents add a touch of golf authenticity. The tasteful lobby (note the wide-plank knotty pine floor) overlooks the new infinity pool and patio area, one of last year's amenity upgrades. The 480-square-foot rooms—with either a king or two queen beds—are bright, comfortable, and are fitted with large marble baths. Most rooms on the second and third floors have balconies that overlook either the opening hole or the 21 clay courts of Sea Pines Racquet Club, where tennis legend Stan Smith has overseen the tennis operation for 40 years (he still gives private lessons).
If you haven't been to Sea Pines in a while, you haven't been to Sea Pines.