Despite this year's tournament being canceled, 2020 marks the 40th anniversary of the opening of TPC Sawgrass, a one-of-a-kind venue built specifically with spectators in mind to become the permanent host of The Players Championship.
The idea that The Players would reach the level it has today, a tournament considered by many as the unofficial fifth men's major championship featuring the highest purse in professional golf ($15 million in 2020), was exactly what former commissioner Deane Beman, the mastermind behind the tournament's evolution, had in mind.
"That was the objective from day one," Beman says. "That's what the quest was about."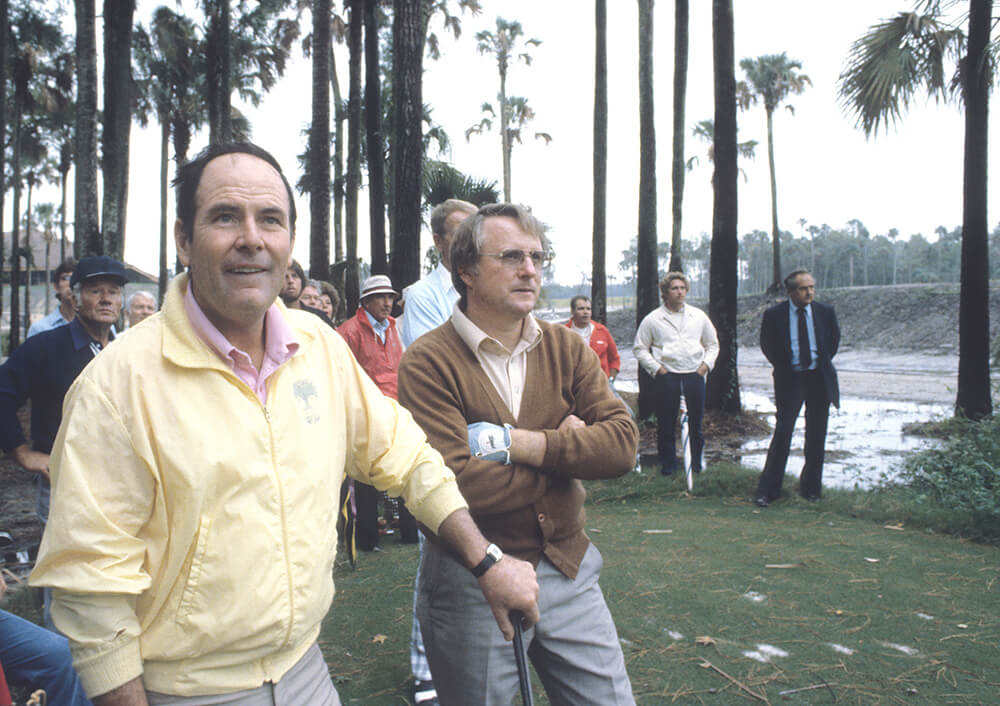 Beman built TPC Sawgrass with Pete Dye in 1980, but his concept for stadium golf courses had been brewing long before that.
Growing up in Maryland, Beman was obsessed with the game as an ardent fan and good player in his own right—a two-time U.S. Amateur winner and later a four-time PGA Tour winner. As a youngster, he and his golfing buddies would watch tournaments at nearby Congressional Country Club but had to fight to see the action, being at a height disadvantage.
"It was very difficult to watch golf on a standard golf course," says Beman. "Most people think the biggest seller at tournaments back then was beer, but actually it was a periscope so you could see tournament play over somebody's head."
Arnie's Army showing us what using a periscope on the course used to look like (back in 1964): http://t.co/AP88uewZIF pic.twitter.com/PciOpO6rOz

— Golf Digest (@GolfDigest) June 14, 2015
Beman worked in insurance before his professional career began, but got a head start on his true passion of designing and developing golf courses in the early 1960s when he collaborated with Washington, D.C., architect Eddie Ault. Together they founded the notion of building public golf courses designed specifically for tournament viewing, aka "stadium golf courses."
The duo was convinced that their idea would be a hit—so much so that they put together a presentation for Joseph Dey, then executive director of the USGA.
"We tried to convince him that the USGA should build a series of six to eight stadium golf courses around the country to hold their championships on," tells Beman. "They'd be public golf courses, they'd be immediately successful, and they'd pay for themselves by becoming famous for hosting majors, while also enhancing the development of their agronomy services."
Ault and Beman were met with a room full of stares and not much enthusiasm, so the idea was "put away in the bottom drawer" for the time being.
Fast forward to 1974, when Beman was dubbed the second commissioner of the PGA Tour and one of his first tasks was to develop an event owned and operated by the Tour known as the Tournament Players Championship.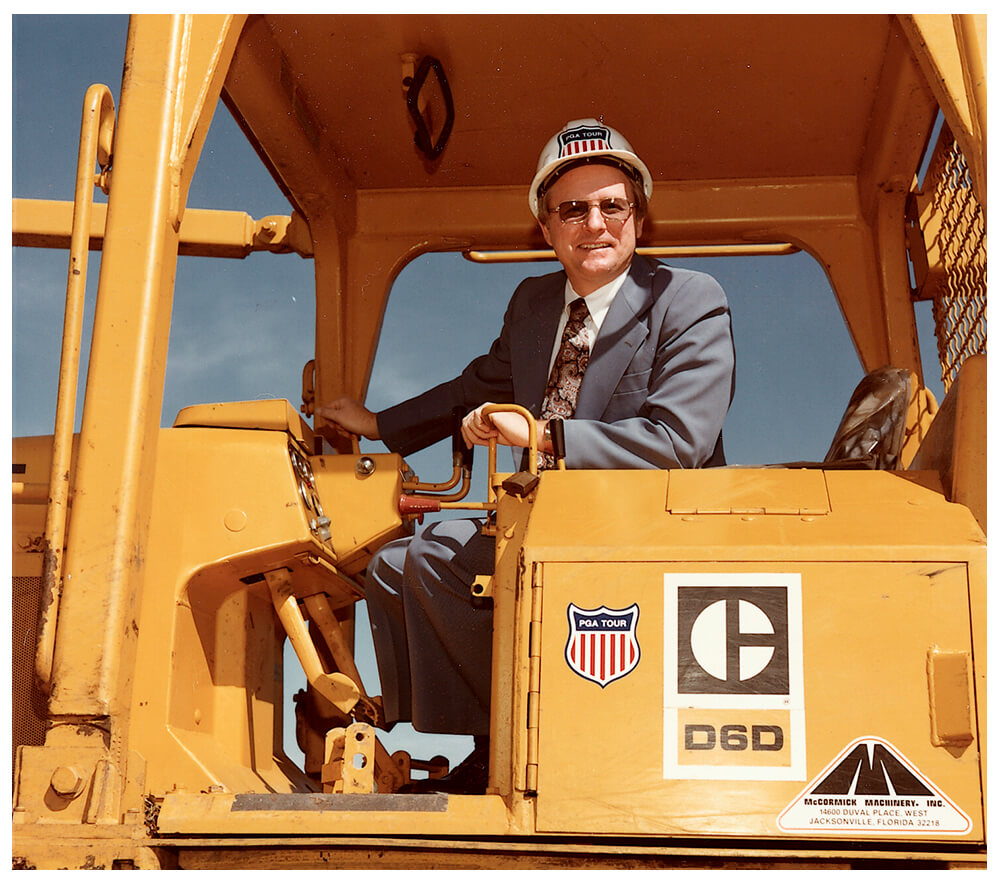 Initially, the tournament was played in August and moved locations on a yearly basis, taking the place of an event and venue already on the schedule. The first was played in 1974 at Atlanta Country Club, then Colonial Country Club in Fort Worth, Texas.
Beman ultimately decided the event wouldn't have as much success in its August time slot, being stuck at the end of the season against The Open and PGA Championships. Thus, he moved the date to the spring and set his sights on Florida.
After playing the 1976 tournament at Inverrary Country Club in Fort Lauderdale, Beman signed a multi-year contract with Sawgrass Country Club. It was then when he began to resurrect his stadium golf course idea, believing that the Tour could build something special by pouring money into one venue where the event would be held on an annual basis.
A deal for the Tour to purchase Sawgrass CC ultimately fell through, leading Beman to search for a site to build his own facility. He eventually met Jerome and Paul Fletcher, local landowners who believed in Beman's dream so much that they sold him 415 acres of land on a 4,000-acre development in Ponte Vedra Beach for $1.

As a selling point, Beman spoke to what constructing Harbour Town Golf Links had done in creating a huge real estate boom on Hilton Head Island. Seeing Dye create a challenging, but fair, tournament golf course on similar low-lying land as his newly acquired property, Beman knew he was the right man to build his stadium course.
Since its inception, Dye's masterpiece at TPC Sawgrass has delighted fans, tormented Tour pros, and established The Players as one of the game's premier events. The Stadium Course also became the model for an organization of clubs owned and operated by the PGA Tour designed to give the average fan the chance to play a tour-quality venue—known today as the TPC Network.
Beman acknowledges that his idea has come a long way, and still takes enormous pride when The Players rolls around each year.
"I've got my heart and soul in it. I still care about it as much as the first time it was held. I think year-after-year more players respect it and are proud that it's their event."