Given that England's patron saint is the swashbuckling St. George, legendary slayer of fire-breathing dragons, it's fitting that the nation's greatest and most free-spirited links course should be called Royal St. George's. But it's equally appropriate that England's most handsome and, yes, most heroically fashioned inland golf course should be named St. George's Hill, located less than 20 miles from London's West End.
The property has ample natural movement—sometimes rolling gently, but occasionally tumbling dramatically. Any imaginative course architect would have licked his chops over this piece of land; fortunately the founders of St. George's Hill offered it to England's finest architect: Harry S. Colt.
Colt completed his design in 1913, a decade or so before he established himself as the undisputed "king of the heath" following his superb work at Sunningdale (New) and the East and West Courses at Wentworth. Colt wasn't one for trumpeting his achievements, in contrast to, say, Alister MacKenzie, who deemed his renovation of Lahinch "the finest and most popular course that I, or I believe anyone else, ever constructed." Colt's best-known comment regarding one of his own layouts was to describe Swinley Forest as "perhaps the least bad golf course that I have designed."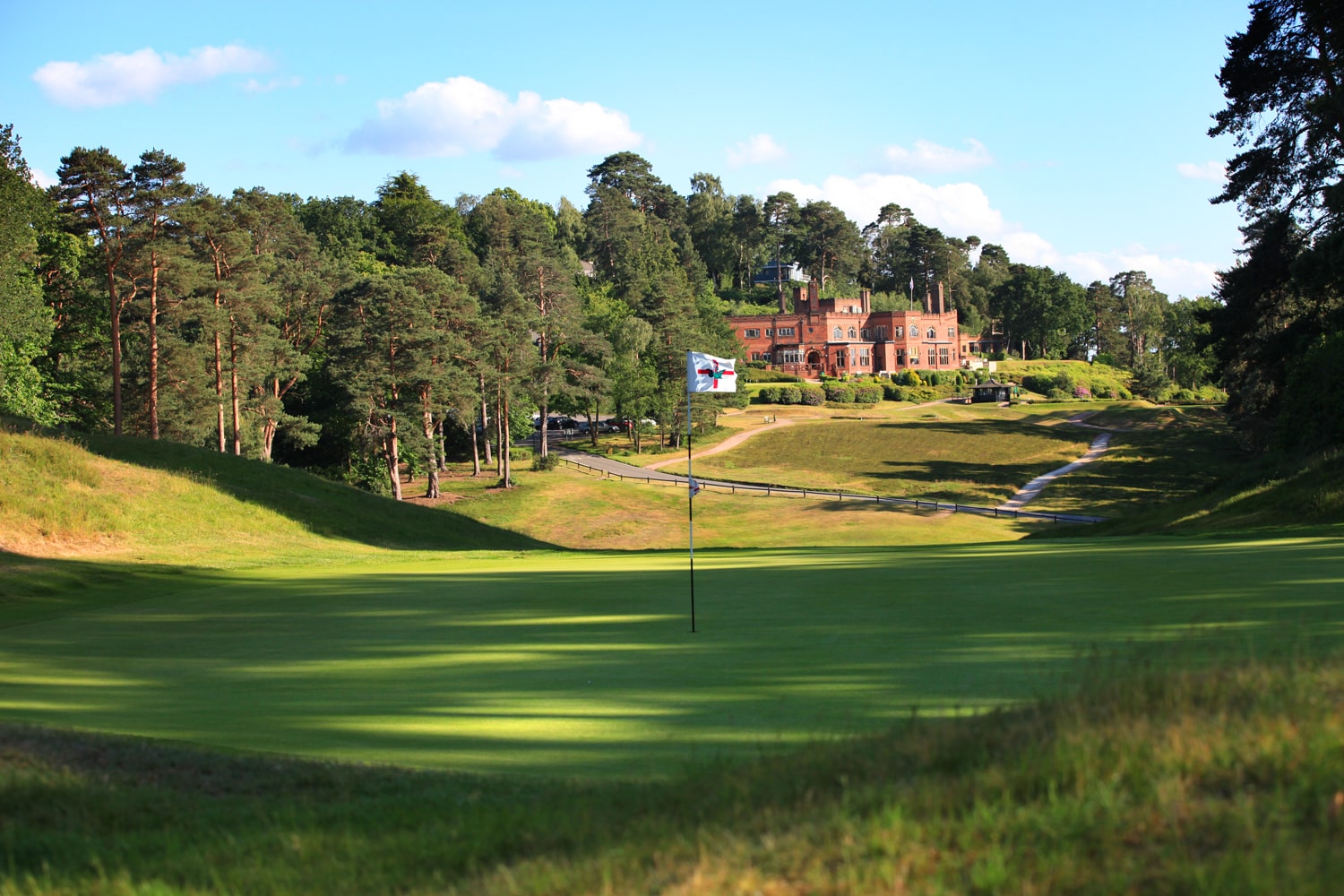 And what about his contribution to Pine Valley, which opened just six years after St. George's Hill? Its creator, the visionary George Crump, sought advice from several golf architects during the design and construction of his New Jersey masterpiece, but it was Colt who conceived the original routing and in general seems to have had the most input into the finished product. If Colt had possessed MacKenzie's talent for self-promotion, the world's greatest inland course might have been recorded as a Colt and Crump co-design.
Actually, a golfer seeking the closest thing to Pine Valley outside the U.S. should visit St. George's Hill. Besides their age and Colt's influence, they share a number of other similarities. For starters, there is the comparably dramatic nature, look and character of their terrain. It's hard to say which course is the more aesthetically beautiful—to play a round at either is breathtaking.
It has been said that Pine Valley has "18 signature holes." St. George's Hill isn't quite so blessed, but there is only one truly poor hole (the par-5 7th) and plenty of strong and subtly cunning ones. Among the outstanding front-nine challenges are the two par 3s, the 199-yard Redan-style 3rd (don't miss to the left) and the 179-yard 8th, where the tee shot is launched downhill across a deep heathery valley to a putting surface set atop the opposing rise, immediately beyond three shaggy bunkers carved into the upslope.
The trio of par 4s comprised by Nos. 2, 4 and 5 demonstrate this course's rich variety. The second is long (468 yards), with an approach played over a stream. The medium-length 5th (393 yards) plays a bit tougher than the yardage suggests, for the second shot is semi-blind and the fairway is split by a vast cross bunker. And the 4th might be one of the most fascinating and infuriating short two-shotters in golf: At only 278 yards, it can be driven, and the target is large—but it's also crowned, full of wicked slopes and shielded by an array of strategically placed bunkers.
Anyone familiar with Pine Valley's notorious short 10th and water-patrolled 14th might see similarities in the 113-yard 11th and 210-yard 14th holes at St. George's Hill. Nos. 15-17 make up a strong sequence, but unfortunately the finishing hole doesn't stand up to Pine Valley's marvelous 18th.
Of course, the very fact that certain aspects of St. George's Hill can be likened or bear resemblance to Pine Valley is a compliment in itself. To master St. George's Hill you have to play heroic golf. In other words, you must play boldly and intelligently—in much the same way that England's patron saint had to be both brave and clever in defeating his dragon.