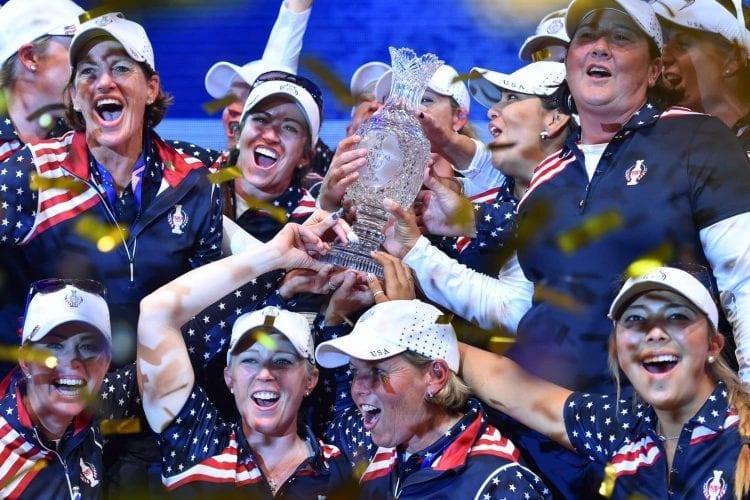 The U.S. Women beat the European's 16.5 to 11.5 to retain the Solheim Cup, and it was witnessed by a record number of people in person.
124,426 golf fans showed up at Des Moines Golf and Country Club in Des Moines, Iowa last week to watch their favorite LPGA and women golfers compete on the world stage. That attendance number broke the previous record set in 2009 at Rich Harvest Farms in Sugar Grove, Ill., according to event officials.
Tournament organizers also said that tickets purchases came from 25 different countries with more than half the people in attendance coming from out of state.
The attendance record wasn't the only record that fell in Iowa either. More than $2 million in Solheim Cup merchandise was sold at the course, another event record.
The biennial event that pits the top American women against the top women of Europe follows the same travel schedule as the Ryder Cup in that it alternates the sites between the United States and Europe every two years. Gleneagles in Scotland will host the 2019 edition, while Inverness Club in Toledo, Ohio will play host the next time the event is held in the United States in 2021. Gleneagles hosted the Ryder Cup in 2014, while Inverness has hosted multiple U.S. Opens and PGA Championships.