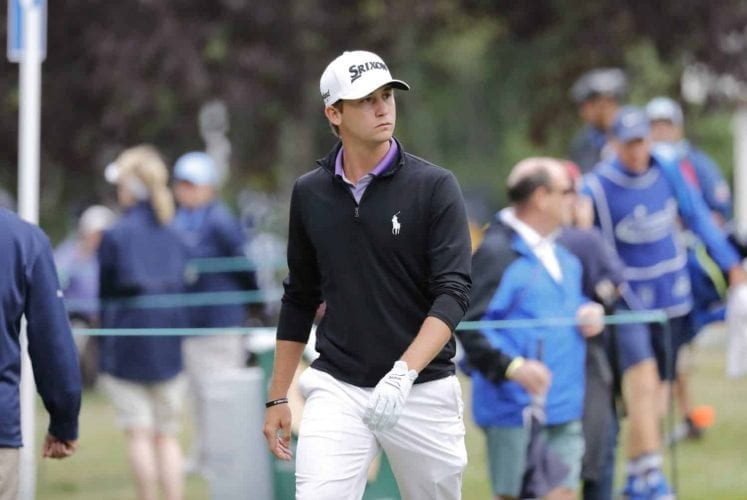 Animals are no strangers to golf courses. If there is an animal native to the area of the golf course, there's a good chance you have seen that animal on a course at some point. In Florida, that means alligators.
You might recall Cody Gribble doing this when encountering a gator on the 6th fairway yesterday:
Don't try this at home.

— PGA TOUR (@PGATOUR) March 16, 2017
Well, Smylie Kaufman had a run in with the same gator today, and let's just say the reaction was a tad different.
Smylie's not smiling! 😅

Watch out for the gator!

— PGA TOUR (@PGATOUR) March 17, 2017
After the round, Smylie explained how the whole thing went down.
"We were just walking, we weren't looking," Kaufman explained. "If I would have saw it, I would have been on the right edge of the fairway. I know to stay away from those things, especially after watching what Cody did yesterday. I didn't want any part of that one cause I knew he had to be a little mad. As soon as I realized it was that one, I flipped out."
For those scoring at home, that's alligator 1 – Smylie 0.