A half-dozen of course design's finest practitioners share their thoughts about dream collaborations, underrated architects, and plenty more
The Cast
DAVID MCLAY KIDD
In a career spanning 25 years, the Scottish-born Kidd has earned every honor possible for designs that include Bandon Dunes, Mammoth Dunes at Sand Valley, Nanea, and the Castle Course at St. Andrews.
ROBERT TRENT JONES JR.
Son of one of the most famous architects in history, Jones has enjoyed a stellar career spanning 60 years. With more than 270 completed courses in 40 countries, Jones is golf design's ultimate globetrotter.
FORREST RICHARDSON
Principal in Richardson | Danner, Richardson is the immediate past president of the American Society of Golf Course Architects. After 34 years in the business, he is renowned for his public-course advocacy and for his innovative approaches to course design.
BRIAN CURLEY
With 150 course designs to his credit in 25 countries, many in Asia and most in partner- ship with Lee Schmidt, Curley has been among the busiest and most successful architects in the industry for more than 30 years.
GIL HANSE
Over 25 years, Hanse's original designs such as the Rio Olympic course, Streamsong (Black), and Castle Stuart, along with renovations at Winged Foot, Los Angeles Country Club (North), and Oakland Hills (South), have made his firm among the most sought-after in golf.
KYLE PHILLIPS
A sole practitioner since 1997, with courses in 30 countries on five continents, Phillips has earned numerous Top 100 accolades for his original designs, including Kingsbarns and Yas Links, and for his renovation work (the Cal Club and Morfontaine).
If you could collaborate with one tour pro, living or dead, who would it be, and why?
DMK: I've done only one collaboration in my career and that was with Tom Watson at Beaverbrook in London. Because I'm a Brit and because the ground game is part of my golfing DNA, I was really enthused to collaborate with Tom. I haven't been enthused to do so with anyone else because I wanted to understand how someone dominates the British Open the way he did. I was fascinated to learn from Tom about his risk-taking dynamic and the decision-making process in playing links golf.
RTJ Jr.: I did collaborate with one tour professional, at the height of his career, Tom Watson, at Spanish Bay, and I would do it again. He's an intellect, a tactician. He uses his mind as well as his shotmaking skills. He understands spill-offs around greens, not just power hitting and approach shots, but the short game, and that's an intricate, more interesting aspect of design. He relishes the ground game. I'll also mention Amy Alcott, who was one of the advisors on the Prince Course on Kauai. Both Tom and Amy are thoughtful drivers of the ball and possess creative short games.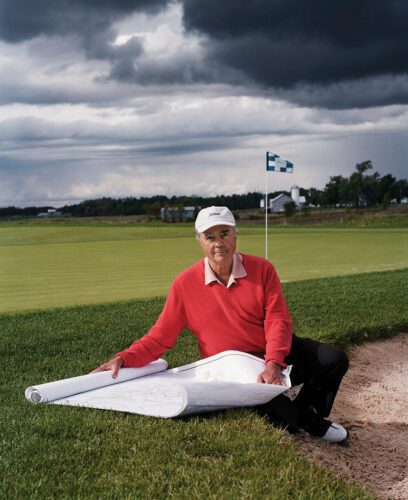 FR: Forrest Fezler. I had him look at two projects, both of which I wanted him to build and be a part of in terms of design. Neither one panned out, and then he passed away a few years later. I've always regretted it, because I think it would have been fun, and in a way would have allowed him to channel Mike Strantz's great influence.
BC: I have likely "collaborated" with more tour pros than anyone else, somewhere around 16, so I have realistic expectations about that particular design process. I would want someone from the past with historic experiences and stories that have been lost to time—great stories before social media, told over a pint. I'm thinking Arnold Palmer, the King.
GH: I know he wasn't a touring pro, but he was arguably the best ever and that is Bobby Jones. I would love to get inside his head and find out what features made him uncomfortable, and how he thought his way around a course. Did he plot his way thinking about where to miss, or was he in attack mode all the time? More importantly, what type of holes or features would make him change how he approached them?
KP: I've never had any interest to collaborate on a design with a pro. They're busy playing golf. I spend a lot of time on airplanes, but you don't want me flying the plane or being the mechanic.
What prominent course screams for a renovation?
DMK: Stoke Park (formerly Stoke Poges) in London. It was one of Harry Colt's first courses. There were so many cool golf holes on that course that were emblematic of what Colt believed as a designer. I've played it many times and always thought I'd love to get my hands on it, do the research and figure out what it would look like through Colt's eyes if he were alive today with modern players and equipment.
RTJ Jr.: Spanish Bay needs renovation, but the routing itself is outstanding. Over time, the original white-sand dunes have been masked by maintenance practices and nonindigenous plant materials. The recent removal of ice plant and other creeping grasses revealing the remnant dunes is a welcome start. We could revisit a few greens, tees, and bunkers for current golfing tastes.
FR: The Old Course. I'd take it back to the way it was on June 5, 1840. OK, that's a stab at the "restore back" crowd, which never seems to realize that golf courses are always changing—that's what makes them unique. If I had to choose one today, it's PGA West's Stadium Course. I always thought of it as an iconic golf course, but it has lost some of its features and conditioning.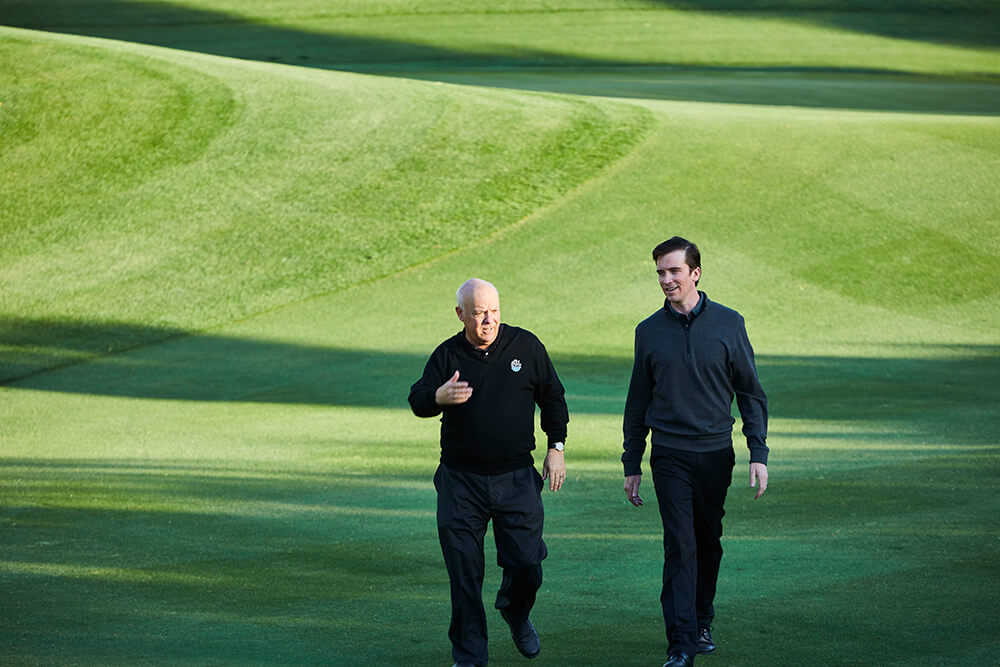 BC: My first choice would be The Olympic Club (which I had always considered far from great), but I understand Gil [Hanse] is in the loop already. I would also nominate Peachtree, which has great bones, but left me a bit underwhelmed.
GH: Yale, and we are truly excited to have been asked to do it!
KP: Ballybunion New is one, the Trent Jones Sr. layout. I don't know anybody who goes to Ballybunion to play the New, but it's a site that would lend itself to something pretty awesome if you could reimagine it. Actually, Spanish Bay is another one: It could go from good to great.
Is there a design or renovation job anywhere in the world that you would do for free?
DMK: For free? I'm a Scotsman. Scotsmen don't really do much for free. I did do work for Machrihanish Golf Club [where Kidd spent much of his childhood] for free. I helped the club figure out how to build a new back tee on No. 1.
RTJ Jr.: I offered to assist and did some studies pro bono for the restoration of my own alma mater, Yale University's golf course. Having played on the Yale varsity team, I know every inch of the golf course in competition and in all of its New England weather. It is a masterpiece of golf course design, and one must be careful not to lose the poetic sculpture of its greens.
FR: I've already done that, and more than once! One that comes to mind is Maui Lu, a pitch and putt. We got free room for three nights. It's no longer there.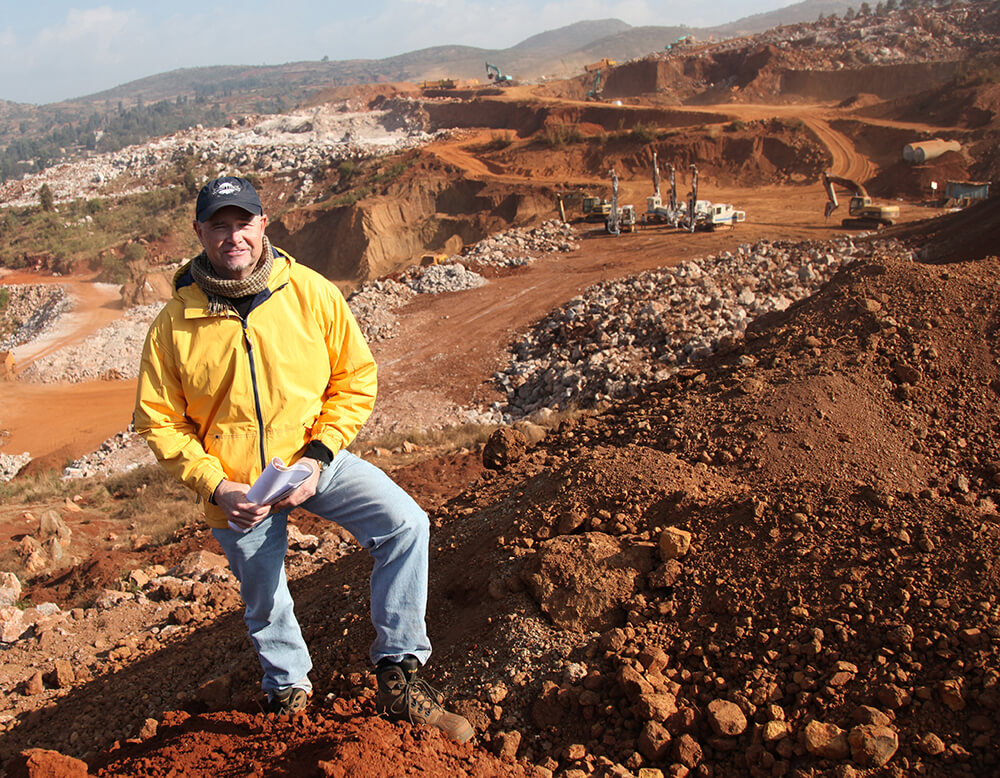 BC: Spyglass Hill. It's where I grew up and learned the game and the business. I saw a photo of some guy noted as "Robert Trent Jones-Course Architect" and decided that was what I wanted to do.
GH: The Old Course.
KP: No.
Who's the most underrated architect, ancient or modern?
DMK: (H.S. "Harry") Colt is probably my favorite. He did do some work in America but it's not well known. I would put Colt there as the most underrated practitioner of golf course architecture. Colt was the one, along with his peers, who moved golf off the coastline and took it inland. He and a few others of his time proved we could build great golf courses that aren't on the beach.
RTJ Jr.: Harry S. Colt. He was so good, but so self- effacing, he not only didn't get the credit he deserved for Pine Valley and others, he purposely avoided taking credit for his efforts.
FR: Henry Fownes. He bypassed the "template holes" and created 18 truly American holes, none of which really followed what we were being told to do in the early 1900s. Oakmont embodies an American influence: It is the anti-template, anti-British example of American ingenuity at work.
BC: Someone working today that really does a consistently great job is Kyle Phillips. He gets some attention but deserves much more.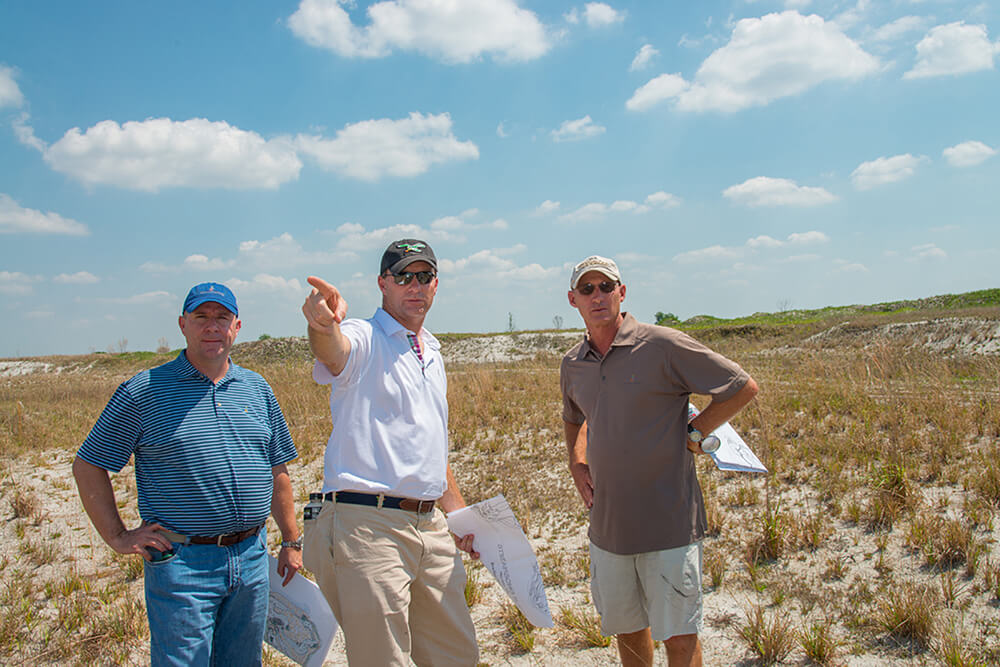 GH: Devereux Emmet. He always built interesting, thoughtful courses. However, he had a propensity to take some chances and some people view that as quirky. I view it as very cool and always learn something from his courses.
KP: Harry Colt did really good work in Europe and other places. His work is definitely worth studying. The other one I liked in Europe is Tom Simpson. He was really an artist. I really love his green complexes, especially at Morfontaine in Paris. Where his greens got really interesting is in the way he extended the landform, extended the putting surface, the actual grassing of the green, beyond where you would traditionally stop the putting surface. It made recovery chips a lot more difficult because you're staring at the green and you realize, if I don't get this right, it's going to come back down again. But we're not just stuck in the rough. Simpson's greens very much relate to the firm and fast, tight mows that we see today.
You need a great site to build a great course. Agree or disagree?
DMK: It sure makes it a helluva lot easier. Now, there is some nuance to that, in terms of what defines a great site. If you gave me a rolling, tumbling site that was solid clay or a relatively flat site that was pure sand, I would pick the pure-sand site. I would agree that you need a great site to build a great course, but there are exceptions to that rule. Chicago Golf Club would be an obvious one. Great golf course, horrible site.
RTJ Jr: No. Chambers Bay, near Tacoma, Wash., had been a mined-out sand and gravel pit and yet was awarded a U.S. Open championship.
FR: No. But it helps and it makes the job easier.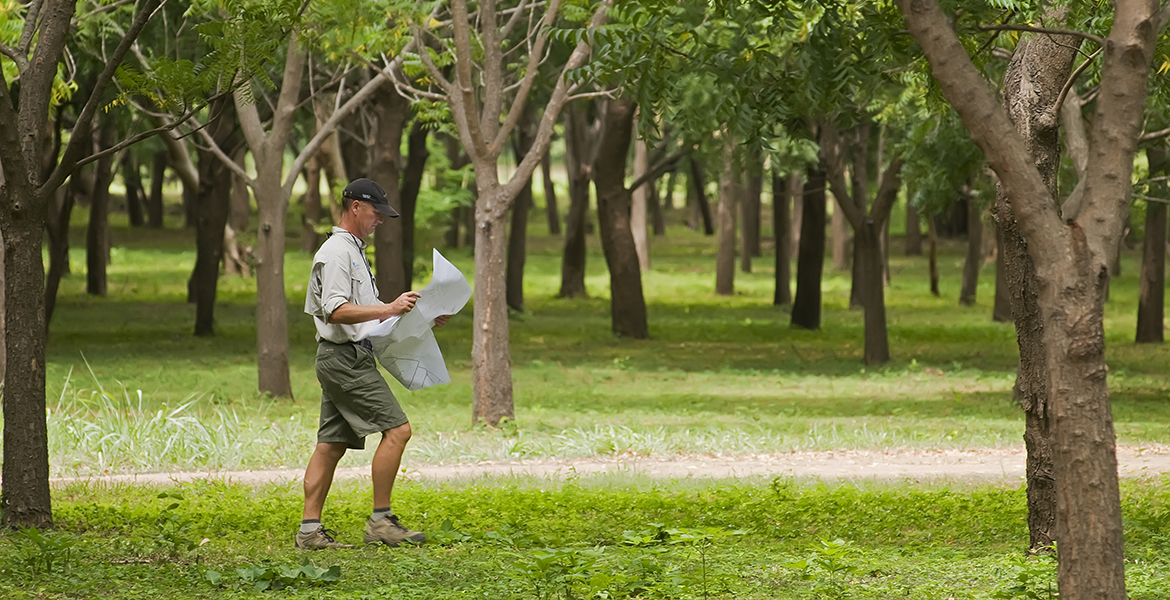 BC: No. It certainly helps but many great courses have been built on difficult terrain. These have mostly been done in recent years so may not have seen the years of maturity that many classic courses enjoy. Most get a "first look" from critics who then move on to the "next new thing," but I predict many will see attention come back in time.
GH: Disagree. Kingston Heath jumps immediately to mind. Great sandy soil, interesting native vegetation, compelling strategy, and exceptional feature shaping can overcome an average site.
KP: I clearly have to disagree. Other architects had walked away from our South Cape Owners Club site in Korea, saying it was too severe. It ended up being ranked one of the top courses in the world. I love the challenge of being able to do well on sites that are less than perfect. It's a commitment from us, a commitment from the owner financially, because it's a lot more work versus taking on a pure site. Yas Links was dead flat and filled about five feet above the sea. It got to be considered the top course in the UAE.
Aside from anything at St. Andrews, what's the one hole and/or one course that influenced you most?
DMK: Machrihanish, where I spent my childhood. The architecture on this links seemed more freewheeling. If I saw the same things inland, I would have likely raised my eyebrows, and thought, "This is crazy." I mean, who would do this on purpose—but because it was spilling across linksland, somehow it was OK. It had all sorts of wild and wacky things that seemed to break the basic rules of golf course architecture. And yet it seemed so obvious to me that breaking those very conventions, those norms, was what made the golf course more interesting. I looked at Machrihanish and still do and remind myself on every project I do that there are no rules. There are conventions. And often by pushing up against them, or just wholesale busting right through them, you can do things that are so much more adventurous, intriguing, whimsical.
RTJ Jr.: Pine Valley, in my home state of New Jersey. I have enjoyed playing this penal, beautiful masterpiece all of my golfing life, which has also inspired some of my work.
FR: Lahinch. Probably the Dell hole at Lahinch, where mystery abounds and it looks and plays like nothing you've ever seen.
BC: The hole that influenced me most was No. 4 (the par four) at Spyglass Hill. It showed you can do anything odd and different. As for the course, Cypress Point. I grew up in Pebble Beach and played and caddied on the area courses. Even as a design novice, I understood well the pedigree it possesses.
GH: Pine Valley, hole 7. The aesthetic and scale of Pine Valley has always inspired Jim Wagner and me, and the (par-five) 7th hole asks some compelling questions of the golfer, which I love.
KP: I'd say Lahinch. It shows how blind and crossing holes can work and function. It stretches your imagination. Sunningdale and Morfontaine are others. They're subtle but offer multiple lines of play and hazards placed to where you can take one on to gain a favorable angle.