Seneca, Ore.
Have you ever wanted to go off the grid? Really, completely off the grid? Residents at The Retreat, Links & Spa at Silvies Valley Ranch know that feeling well while also experiencing a luxurious, rural ranch lifestyle and world-class amenities spread across 150,000 acres in the Oregon Frontier many miles from traffic and the world of rush and worry.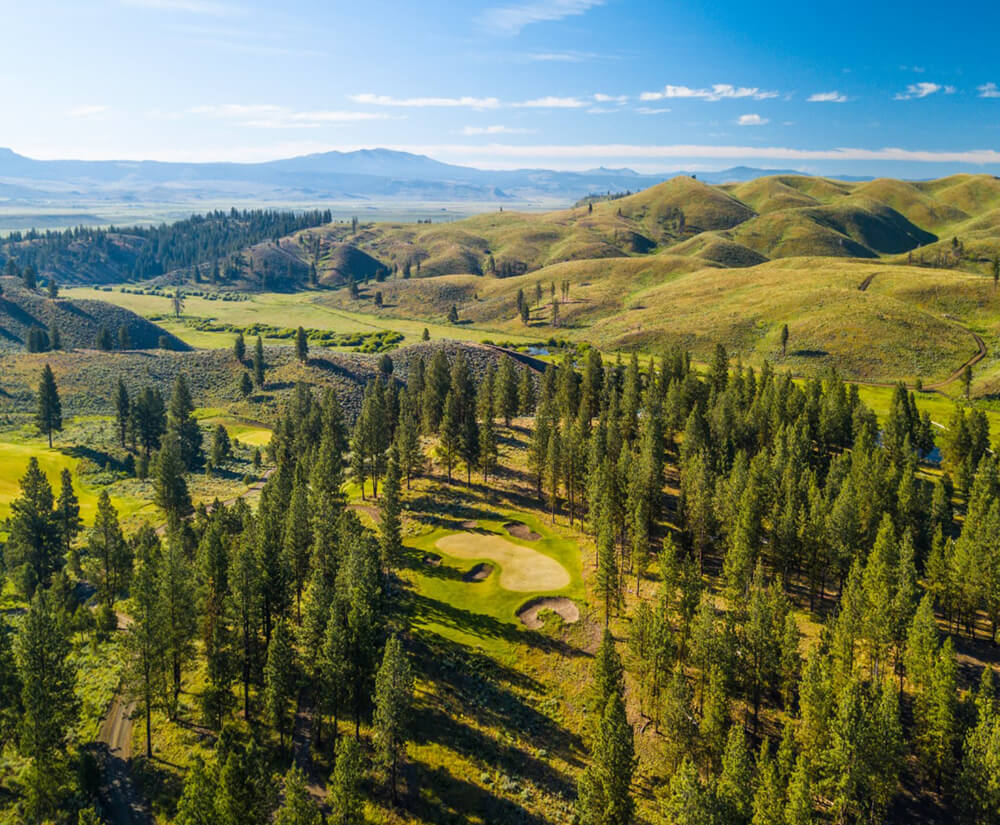 The opportunity to make a home on the range is growing: Silvies has recently set aside more than 400 of its most beautiful acres for the development of a first-of-its-kind community. Built for modern day "Ranchers" who align with the property's nature-friendly mission, the two- to five-bedroom eco-cabins at Silvies Camp Creek Ranch are truly off-grid, utilizing grey-water systems and solar power with no wires to external networks.
Owners can choose from an array of all-season activities, none more impressive than Silvies' six award-winning golf options designed by Dan Hixson, voted "Best New Golf Experience" by GOLF Magazine in 2018. It starts with the 18-hole Hankins and Craddock courses, two reversible layouts navigating the ridges overlooking Silvies Valley that alternate directions daily. For something just as different, the 9-hole, Par-3 Chief Egan course brings Paiute Creek into play on every hole, while the 7-hole McVeigh's Gauntlet course challenges with par twos, threes, and fours across a razor back routing; both offer goat caddies for a unique round. And in 2022, Silvies opened Claire's Orange and Black courses, proclaimed the first 18-hole reversible putting course in the world, and the first western course named for a woman, Claire Owens, a local pioneer.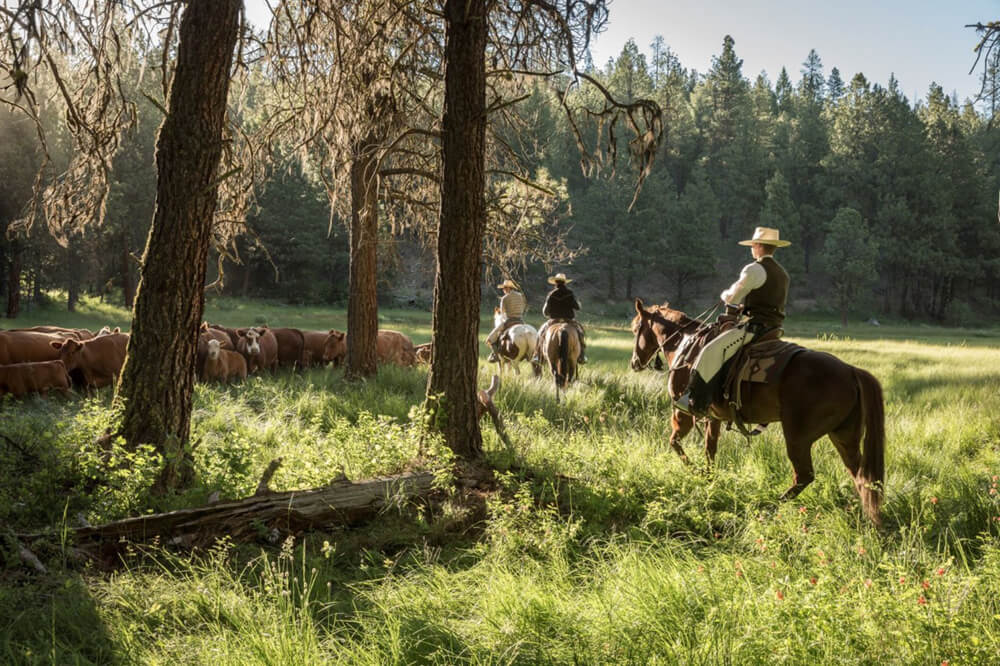 For more wild Western thrills, Silvies serves up a range of ways to connect with its nature-made surroundings, including horseback riding, fishing, shooting, cattle roundups, goat herding, Indian cave tours, and 50 miles of hiking trails. The 14,000-square-foot Rocking Heart Spa pampers guests with its personalized treatments, state-of-the-art fitness center, indoor climbing wall, Finnish dry sauna, hot tubs, lap pool, and sun deck. If it's seclusion, sustainability, and adventure you're after, there's never been a better time to go west.
The Retreat, Links & Spa at Silvies Valley Ranch
10000 Rendezvous Lane | Seneca, Ore. 97873 | 800-SILVIES (745-8437) | Silvies.us