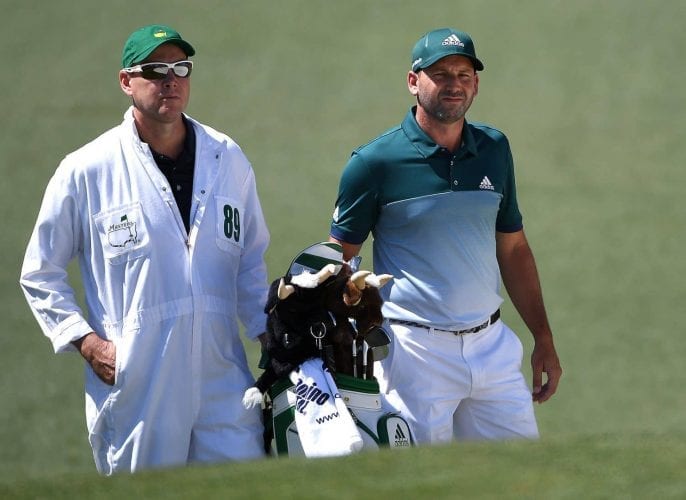 Sergio Garcia was seemingly left for dead Sunday on the 13th hole at Augusta National. After taking a drop, it looked like once again that elusive first major was going to slip through his fingers. Justin Rose was standing in the fairway two strokes ahead, waiting for Garcia to take his penalty.
What transpired over the next five and a half holes though changed the landscape of golf history forever.
After hitting a fantastic recovery shot out of the pine straw, Garcia got up and down from the fairway to salvage par. Justin Rose, who was primed to make at least a birdie, or even an eagle, managed to walk away with only a par, giving Sergio new life.
We all know what transpired from there. Garcia went birdie-eagle on 14 and 15, and after a Rose bogey at 17, the two went to the 18th tee all tied up, just as they started the day. Both missed their birdie opportunities at 18, and to a playoff they went.
Even while Sergio teetered on the edge, it felt like he was destined to finally win. After all, Sunday would have been the 60th birthday of the late Seve Ballesteros, Garcia's fellow Spaniard and childhood idol. Every time a bounce broke Sergio's way, it felt more and more like this was finally the time.
So when Sergio stood over his putt on the 18th green in the playoff, knowing that a two-putt would win, it seemed all the more fitting that he rolled it in on the first try. Monkey off the back. The elusive major he had thought he would never win was in his hands, and it took the form of a Green Jacket.