I spent two seasons working as a caddie in St. Andrews, Scotland where, in the inimitable words of my Scottish colleagues we carried golf clubs each day for billionaires, millionaires and the scum of the earth, and where we often spoke about the ruinous nature of golf, how the game broke peoples' hearts and crushed their minds. But mostly, because we were all refugees from the world's economy, we talked about money.
Golf was always about money. At its point of origin it was a gentleman's game that belonged only to spoiled patricians at private clubs who disdained anyone who worked for a living, particularly anyone who worked with his hands, like the professional golfer.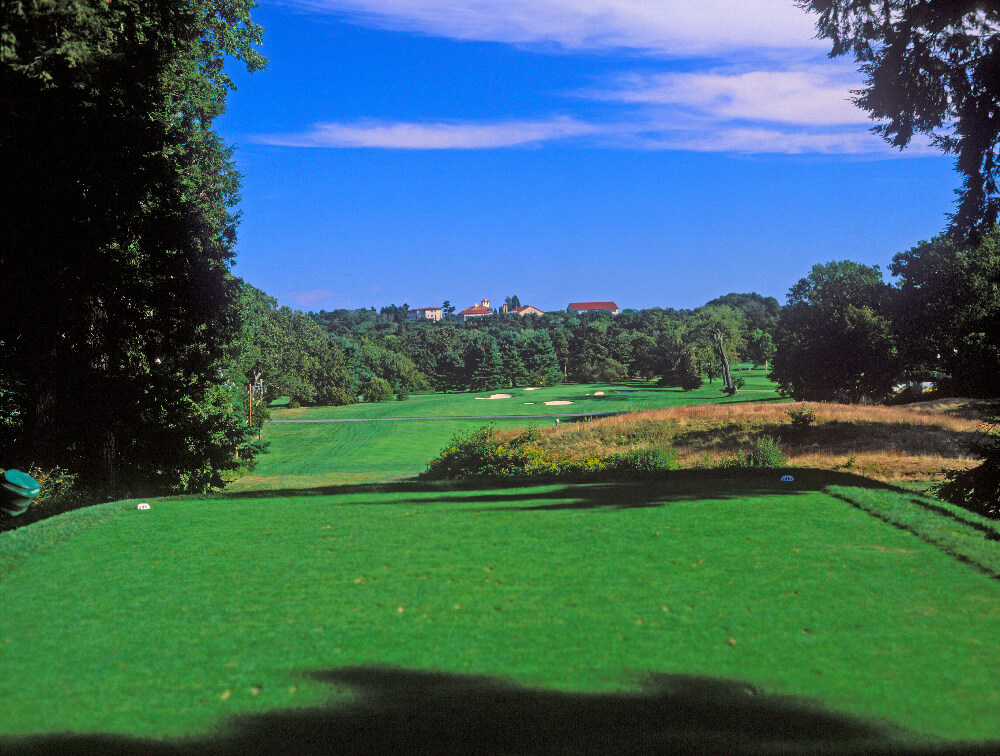 This is what gives resonance to the story of Francis Ouimet from the wrong side of Clyde Street in Brookline, Massachusetts whose father beat into his head that golf was not a game for a poor kid and who was not allowed to walk on the splendid lawns of The Country Club across the street except when he worked as a caddie.
Ouimet defied his old man, played his way onto the course and one day in 1913 beat Harry Vardon, the greatest golfer in the world, to claim the US Open title.
The only thing that makes this a better story for a caddie is that Vardon had also learned the game by carrying golf clubs for the privileged and had pulled himself up from a kind of poverty on the isle of Jersey that would have inspired Charles Dickens. When he was fourteen years old his parents who could no longer feed him shipped him off for three years as a domestic servant. He made his first golf club from the branch of a tree, and he and his brother taught each other the game by sneaking onto a local course on the nights when there was enough moonlight to find their ball.
In America the best players came from the same kind of impenetrable darkness. Look at dirt poor Ben Hogan, who, as a small boy walked into the living room of his house in Texas just in time to see his father shoot himself.
There is something about poverty and darkness at a young age—if they don't kill you, they steel the mind so that it can hold up under extreme pressure. And this is crucial in golf because though the game is played across the ground, it is perfected in the mind.
To mark the 100th anniversary of Ouimet's historic triumph, the US Amateur Championship was held at The Country Club in Brookline from August 12–18. I went there searching for the ghosts of Ouimet and Vardon, and for an answer to this question: In America now where the average kid playing Division I college golf has been raised like a thoroughbred by parents who might have spent a hundred grand on his swing before he left home, could it ever happen again?
In other words, does anyone from the wrong side of the street have a fighting chance any more in a game that—in Arnold Palmer's words—can be destroyed only by money?
The answer is yes. Among the 312 players invited to Brookline (from the more than 6,000 players world wide who tried to qualify) there were plenty of working class kids who had never belonged to a private club (I met four mothers whose husbands couldn't get off work to watch their sons compete) out there marching in beat up shoes and trousers alongside boys in sartorial splendor. Kids from no money, competing with kids from wealth.
Part of the beauty of the game there in Brookline was that money didn't matter. Everyone was on equal ground. By that I mean, The Country Club was a magnificent battlefield that showed no mercy to rich or poor. We are talking about 500 yard par fours where you had to use an iron off the tee because missing the fairway by three paces put you in rough so deep you could only hack your way out. If you missed some greens by a foot, you had to search for your ball in elephant grass.
Fighting their way around the 7,300 yard par 70 course were Division I All-Americans, and the lad who had won the Jack Nicklaus Award as the top collegiate golfer, and members of the National Champion Georgia Tech team. In the end the last man standing was a five foot nine inch, 135-pound, eighteen year old kid from England.
How did he do it, I kept wondering. Every player could drive the ball magnificently, and hit stunning irons, and dazzle you with his short game. How did this kid do it?
After he advanced to the semi finals someone asked him what he thought his chances were of winning. "I played really well today," he said. "If I keep playing this way I could win. But if I don't, the world won't end. It's just a game."
A lot of people say this sort of thing but there was something about this kid that made you know he meant it. He had a modest way of thinking about the game that carried him through to triumph not unlike Ouimet. And that is something no amount of money can buy.
Don J. Snyder is a best-selling author who lives in Maine. His most recent book is Walking With Jack.