Many resorts took advantage of the stillness that the Covid-19 pandemic imposed upon the world to upgrade their offerings to guests. In late summer 2023, Sea Island Resort unveiled a long list of substantial renovations to The Lodge at Sea Island. What was a five-star corner of the resort to begin with has only gotten better, thanks to extensive upgrades made to its guest rooms and suites, restaurants, communal areas, and fitness center. The Georgian Room at The Cloister also received a makeover—it's the Georgian Rooms now.
Sea Island has been known as an exceptional destination for golfers (and others) ever since it debuted back in 1928. One of four barrier islands in the Golden Isles on the southeastern coast of Georgia, Sea Island features five miles of private beach, a beach club, tennis and squash facilities, a yacht club, and a shooting school, not to mention three championship golf courses, including the Plantation Course, home of the PGA Tour's annual RSM Classic. It's the only resort in the world to have received four Forbes Five-Star awards for 15 consecutive years, including for The Lodge. In any season, for any reason, it's one of America's most acclaimed luxury resorts.
The Lodge at Sea Island is one of several different accommodation options for guests. It has the look and feel of an English country manor house, replete with personal butler service. The recent upgrades there run the gamut. Refreshed guestrooms by St. Simons Island-based Johnson Vann Interiors marry the timeless aesthetic of an elegant manor home with a classic Southern vibe, and are highlighted by updated interiors, furnishings, and décor. The spacious guest rooms feature bright, lightened walls accented by dark wood beams and new artwork honoring the natural beauty of the Georgia seacoast and the resort's decades-long golf traditions. The rooms welcome you with new leather seating, sleigh beds, dressers, inviting bar carts for entertaining, and mounted televisions that accentuate the high ceilings. Highlighted by finishes sourced directly from Europe, The Lodge's European-style bathrooms also received a refresh with new fixtures and glass for the showers. Look for your overnight stay at The Lodge to include signature services such as rose petal baths and turndown service complemented by freshly baked cookies and milk.
The Lodge's Colt & Alison restaurant also underwent an extensive makeover. Named for the two Golden Age golf course architects who designed the resort's championship Plantation Course, which sits just outside the restaurant, it's a classic Southern steakhouse serving the finest dry- and wet-aged steaks, along with a long list of other tempting accompaniments, including seafood specialties, local oysters, salads, and a unique chestnut velouté. The superb wine list spans 30 pages and features the finest wines from the world over. Oenophiles who favor the Bordeaux and Burgundy regions of France could spend an hour sorting through those tempting options alone.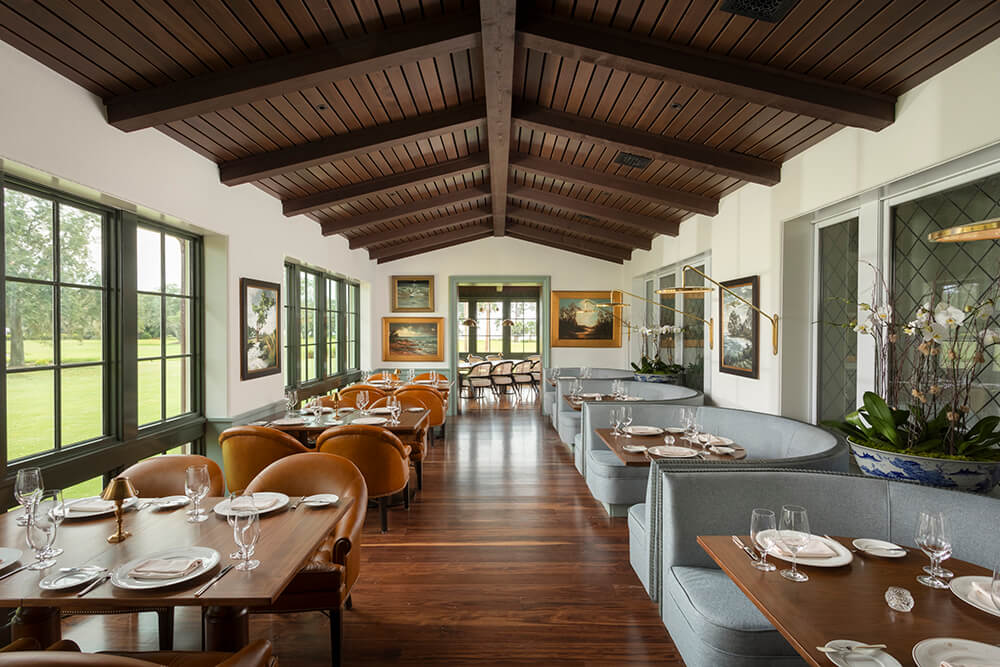 Renovations were also made to The Lodge's fitness room, which experienced a complete overhaul with new, state-of-the-art equipment, expanded weights, and new outdoor fitness programming. This updated fitness center compliments the extensive range of fitness offerings at the resort's Golf Performance Center, which boasts 17,000-square-feet of golf amenities designed to help you make the most of your time on the beautifully conditioned golf courses, each of which presents a unique test.
"We are all elated about the enhancements at The Lodge at Sea Island, which have given a new energy to the space," says General Manager Blair Webb. "The Lodge at Sea Island has long been a beloved getaway among discerning travelers and remains a sought-out destination for those seeking a timeless escape. We are thrilled to offer a refreshed space to our members and guests, while still maintaining the nostalgia and standards they know and love."
At The Cloister, one of Sea Island's other superlative accommodation options, what was formerly known as The Georgian Room is now a new concept featuring three distinct rooms—a cozy Library with soft seating, an intimate Lounge serving sushi, and a stunning Dining Room with an inviting bar that leads into the warm glow of a glass-enclosed Orangery. Each space offers an innovative menu of craft cocktails and vibrant cuisine, inspired by land and sea.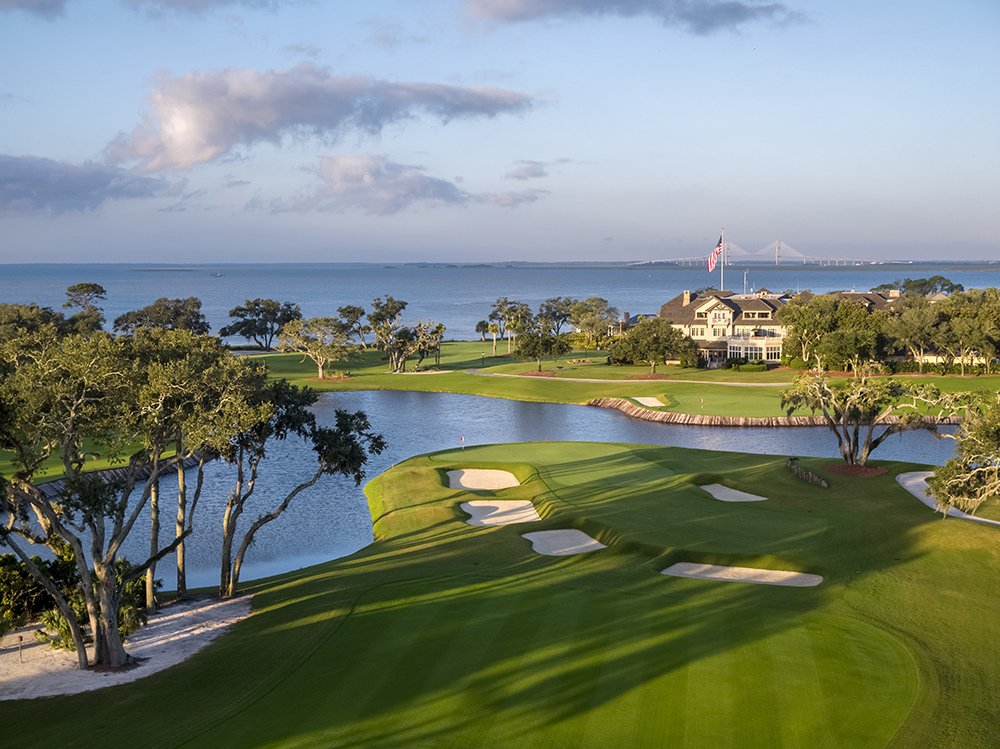 Whether you've visited Sea Island before and are considering revisiting out of nostalgia, or you're looking to experience the kind of five-star resort that never rests on its laurels, now is the perfect time to book your trip to The Lodge at Sea Island. Wherever you arrive from, it's safe to say you may never want to leave.
Have you visited Sea Island Resort? Tell us about your experience in the comment section.