By Graylyn Loomis
If you are like most of us, your dream trip to Scotland resurfaces ever year around the Open Championship. Watching the best players in the world challenge a traditional links course triggers the travel bug in our inner golfer.
While you figure out which courses you want to play, leave it to us to provide the packing list of essentials for any golf trip to Scotland regardless of the season. With a little luck, you'll play in warm sunshine and some items won't be necessary. But, as the Boy Scouts say, be prepared.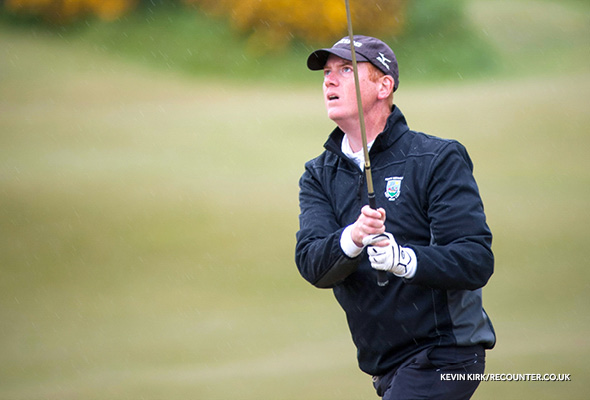 Apparel
We can't emphasize this enough: Dress in layers. The weather in Scotland changes at a moment's notice so the ability to quickly take off a layer or put on another, and repeat, is key.
Start with a waterproof outer shell. Jackets and pants with Gore-Tex linings are the best, but also the most expensive. Still, don't skimp on raingear: The cheaper stuff doesn't fit or breathe as well and often leaks at the seams and zippers. Also, leave your umbrella at home: It'll be useless in the wind. Instead, bring a special water-resistant bucket hat. It can be hard to keep on in the wind, but a dry head is worth the battle. And yes, they come with Gore-Tex, too.
A good base layer is essential in colder weather. A compression shirt helps regulate body temperature and doesn't bulk up under clothing or hinder the swing. I don't suggest wearing long underwear on the lower body; instead, layer golf pants and waterproof shell trousers to stay dry and comfortable.
Comfortable feet are incredibly important and extra pairs of socks help avoid blisters and other issues that quickly destroy a walking-intensive golf trip. Bring at least two pairs of waterproof golf shoes, alternating between rounds. Nothing is worse than sticking your dry feet in a pair of damp shoes. If you plan to purchase a new pair for the trip, look for ones with a "sewn-in" waterproof tongue: As water runs down your rainpants, it passes over the top of the shoe, so a perforated, breathable tongue leads to wet feet.
Wool hats, gloves, or mittens may sound more like ski gear, but they are essential to the layering strategy. You lose body heat through uncovered areas during cold, wet, windy conditions, and if your head and hands aren't protected, you'll be miserable. Consider packing a second wool hat in your Ziploc dry bag.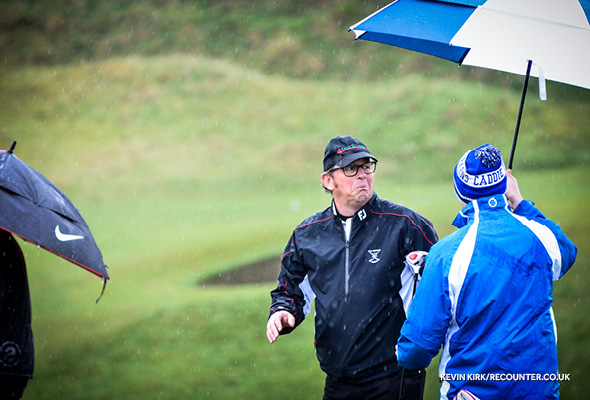 Accessories
Bring a few large Ziploc bags to serve as waterproof pouches. Sorry, but that "weather pocket" on your golf bag won't work, so put keys, phone, camera, and wallet in the cheap, sealable bags.
When it's really cold, extremities are the first to go numb and hinder the golf swing. Hand warmers in pockets or mittens can be the difference between misery and a fun round. And, trust us, bring some along in summer, too, just in case.
And…
Bring enough balls, gloves, and other accessories. Not only are little golf items very expensive in Britain, the charge-card fees and taxes will add up fast. You might consider a travel-optimized credit card that doesn't charge international transaction fees. Alternatively, withdraw a large sum of cash early in the trip and pay the fee and exchange rate only once. ATMs usually offer the best exchange rates and smallest fees. 
A new service called Recounter will send a professional photographer to shoot at least one of your group's round, unobtrusively capturing candid moments and more. Afterward, you and your buddies select the best photos and Recounter sends a hand-bound album with 80-plus images. At roughly $200 a person for a group of eight, it's a non-essential luxury, but being able to forget your own camera and focus on the round can prove priceless.