By Graylyn Loomis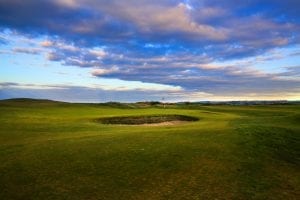 Every golfer can name at least a few of Scotland's famous courses. Classic layouts like the Old Course at St. Andrews, Carnoustie, and Muirfield touch everyone who plays the game, whether or not you've crossed the pond and enjoyed them. But there's much more to Scottish golf than the Open Championship venues. For each of those household names there is a rich selection of what we call "bench courses" ready to back it up and offer just as memorable a round, often for a fraction of the cost. We firmly believe that no golf trip to Scotland is complete without some of these courses on the itinerary, and to help you plan here's a region-by-region list of the strongest B-team in the game. (Green fees are peak season weekend rates and subject to change.)
St. Andrews
Starters: St. Andrews Old Course, St. Andrews New Course, Kingsbarns, and Carnoustie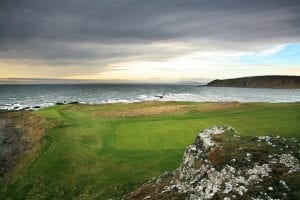 Crail (Balcomie Links) (£95)
Crail's Balcomie Links is 20 minutes outside of St. Andrews. Short, with a par of 69, the course lacks championship challenge but makes up for it with traditional links features and views of the sea.
Golf House Club Elie (£90)
As traditional and quirky as they come, Elie is filled with blind shots, hidden bunkers, and tricky turns. It's also beautiful, with long views over the Firth of Forth to East Lothian. Play it once and you'll likely fall in love.
Downfield (£55)
One of the few parkland courses on our list, its quality is validated by being an Open Championship final qualifying site when the Open is played at Carnoustie. The tree-lined course stretches over 6,800 yards and plays host to many Scottish amateur events.
Letham Grange (Old Course) (£50)
A modern course by this list's standards, built in 1987. The parkland course feels more Augusta than Old Course with trees bordering many holes and a number of lakes, rare features on most Scottish layouts.
Leven Links (£70)
Located just down shore from Lundin Links, Leven features the rumpled sandy linksland for which Scotland is famous. The layout runs through dune ridges with the occasional burn (stream) to catch wayward shots.
Lundin Links (£85)
The original nine holes played over traditional linksland out to the railway line for four holes and back for five. Around 1900, the club purchased the Lundin Ladies Golf Club's parkland nine holes beyond the rail line and turned the course into 18 holes that have changed little since. The course is a final qualifying site for the Open Championship at St. Andrews.
Monifieth (Medal Course) (£80)
Located near Dundee, Monifieth is just inland from the Tay River. The course starts and finishes on flat ground, but the rest plays among dunes with pot bunkers, mounds, and occasional gorse bushes to add challenge.
Panmure (£105)
Panmure is where Ben Hogan practiced links golf in 1953 ahead of his only Open Championship at neighboring Carnoustie. Hogan won the Open, but also left his mark at Panmure by suggesting a hidden pot bunker right of the 6th green where it still sits today.
Montrose (£50)
Golf at Montrose dates to 1562. The course—considered the fifth oldest in the world—is on the coastline an hour north of St. Andrews, and the perfect example of rolling, wavy linksland yet in a "T-shaped" routing rather than the traditional out-and-back.
St. Andrews Links – Jubilee Course (£80)
Thought by locals to be the hardest course in town, the Jubilee provides a stern links test in dunes adjacent to the North Sea. The course is narrower than the New and Old courses and the greens are almost always considerably faster.
Highlands &

Aberdeenshire
Starters: Castle Stuart, Nairn, Royal Dornoch, Cruden Bay, Royal Aberdeen, and Trump International Scotland
Boat of Garten (£55)
This parkland course sits alongside the Spey River in the heart of Cairngorms National Park. Designed by James Braid and when the heather, flowers, and foliage lining the course are in bloom, few places are more picturesque.
Brora (£68)
Electric fences surround the greens at Brora to protect them from grazing sheep that inhabit the course. Braid used pot bunkers and burns to keep golfers off green complexes that are perfectly sited among dunes.
Fraserburgh (Corbie Hill Course) (£60)
As true a links as you'll find, Fraserburgh sits on the same stretch of dramatic coastline as Cruden Bay, Royal Aberdeen, and Trump International Scotland. If the Braid design were longer and featured more movement in the land, it would be a starter.
Golspie (£60)
Set along the Dornoch Firth, this Braid design is a mix of distinctly different links, parkland, and heathland holes that manage to flow naturally together to create a delightful round. The highlight is the par-three 16th with a raised green framed by the sea.
Moray Golf Club (Old Course) (£100)
Often called "Lossiemouth" after the nearby town, this tough course plays host to many Scottish university tournaments. The rolling and rumpled landscape on a hillside is reminiscent of Cruden Bay with its dramatic dunes and views overlooking a large bay.
Murcar (£135)
Murcar and Royal Aberdeen are so close they could create a seamless 36-hole course. Naturally, Murcar boasts the tremendous seaside dunes and linksland of its famous neighbor, and if more of its holes played in them rather than over flatter land, it could be just as good.
Peterhead (£85)
Just north of Cruden Bay, Peterhead is a seaside links with a slew of stunning holes in dunes framed by the North Sea. The club is the 18th oldest in the world, founded in 1841.
Tain (£60)
Driving to Royal Dornoch from Inverness, you're almost certain to pass Tain Golf Club. Only one hole touches the coastline on this Old Tom Morris design, but a meandering burn brings water into play on six holes. Architecture buffs will spot Road and Alps template holes during the round.
Ayrshire
Starters: Trump Turnberry (Ailsa Course), Royal Troon, and Prestwick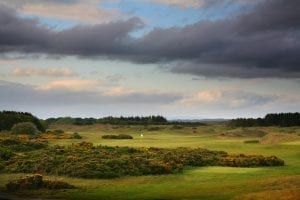 Dundonald (£130)
Kyle Phillips designed this links that shares coastline with Royal Troon, Prestwick, and others. The course, opened in 2003, is a long and often narrow challenge with sloping greens and deep pot bunkers. Hosted the 2017 Scottish Open.
Gailes Links (£100)
Set just inland from Western Gailes, similarly—and sometimes confusingly—named Gailes Links is the home of Glasgow Golf Club, the ninth oldest club in the world. The course is relatively flat but framed by gorse and protected by tough runoffs and deep pot bunkers. The course serves as an Open Championship qualifying venue.
Kilmarnock Barassie (£85)
Nine holes from the late 1800s pair with nine designed in 1997 to create the primary 18 at Barassie Links. Unlike most links courses near the sea, trees line a number of holes. Another Open Championship qualifying venue.
Trump Turnberry (King Robert The Bruce) (£120)
Martin Ebert, the architect responsible for the Turnberry Ailsa renovation, completely redesigned this sister course in 2017. Drama was added to the previously featureless course, especially on holes 8–10, which now play above the cliffs with views of the Turnberry Lighthouse and Isle of Arran.
Western Gailes (£175)
Considered the best bench course in Ayrshire, Western Gailes is a seaside links in the same stretch of dunes as nearby Royal Troon. Deep bunkers and meandering burns guard many greens on the 7,000-plus-yard layout that runs out and back between the beach and a rail line.
East Lothian
Starters: Muirfield, North Berwick (West Links), and Gullane No. 1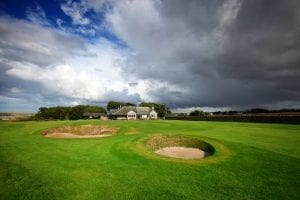 Dunbar (£105)
Wedged between the sea and an old stone wall, Dunbar features some spectacular holes on the back nine along the water. After the round, swing by the nearby Belhaven Brewery for a pint.
Gullane No. 2 (£65)
The front nine of the No. 2 course runs alongside the more famous No. 1, both sharing gorgeous linksland overlooking the Firth of Forth. The two courses were paired to create a composite course to host the 2015 and 2018 Scottish Opens.
Kilspindie (£69)
At a par of 69 and only 5,480 yards, Kilspindie will never host championships, but it boasts a stunning setting along Aberlady Bay. The front nine steals the show.
Longniddry (£80)
Founded in 1921, Longniddry is fairly young by Scottish standards. The par-68 course was built in a sandy 150 acres beside the sea. Thousands of trees were removed, but a handful of holes still play through tight corridors, making for a unique links experience.
Renaissance Club (Contact club for pricing)
This 10-year-old Tom Doak design is adjacent to Muirfield and features massive undulating greens and wide fairways that present strategic options on every hole. Three new holes were added following the course opening that bring the sea into play and heighten the challenge.
__________________
What's your favorite Scottish "Bench" course? Let us know in the comments!