Carmel, Calif.
In a sublime section of one of the country's most sought-after locales, just 10 minutes from Carmel-by-the-Sea on the Monterey Peninsula, Santa Lucia Preserve is a natural wonderland that feels a world away.
The private community is nestled among 20,000 barely touched acres, 18,000 of which are permanently protected by the Santa Lucia Conservancy to remain in their natural state. It is in this sanctuary that members and owners find a unique sense of place and appreciation for the landscape around them.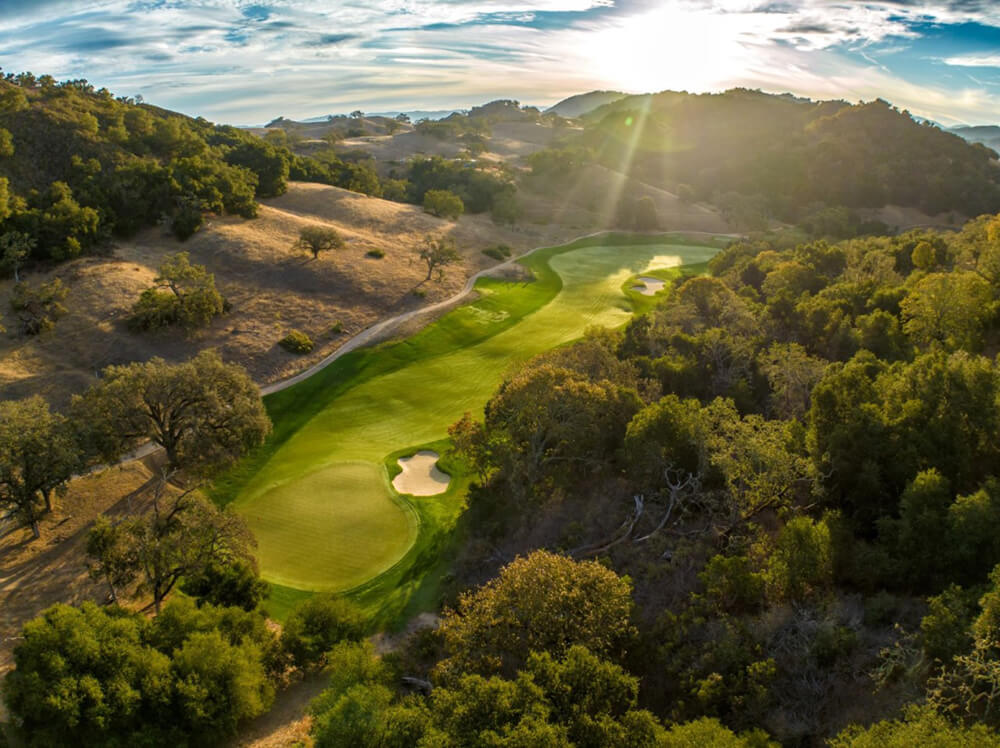 As with the facilities and fewer than 300 homesites on property, The Preserve Golf Club—one of Tom Fazio's finest creations—was built in harmony with the 365 acres on which it resides. Accented by mature oak trees and fields of wildflowers, its tranquil fairways progress artfully across the softly rolling Carmel Valley. Since opening in 2000, The Preserve has been distinguished as one of America's 100 Greatest Golf Courses by Golf Digest and selected to host a number of prestigious competitive events, including U.S. Open Qualifying in 2021 and The Stocker Cup, one of the Top 10 Amateur tournaments in the country. Complementing these accolades is a recently upgraded practice facility with drought-tolerant Santa Ana bermudagrass and brand-new short game areas.
Joining the Ranch Club unlocks a host of other amenities—equestrian facilities; fishing and water sports on 18-acre Moore's Lake; a Sports Center with tennis, pickleball, bocce, pools, exercise rooms, and more; and nearly 100 miles of recreational trails.
A limited number of custom homes and homesites are available to those looking for land ownership. Opportunities to enjoy this community's splendor also come in the form of a National Membership tier that affords access to unlimited golf, social and dining events, and some on-site lodging—a perfect way to glimpse into a life that will be preserved for years to come.
Santa Lucia Preserve
1 Rancho San Carlos Road | Carmel, Calif. 93923 | 833-620-6768 | santaluciapreserve.com