By Erik Matuszewski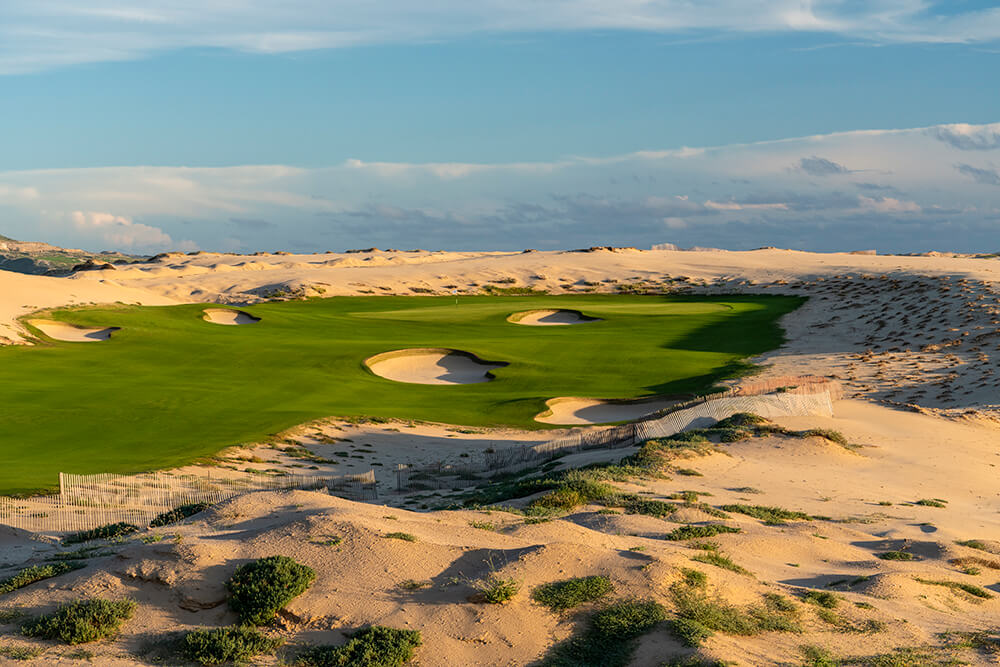 Revetted bunkers were introduced to golf in Scotland, almost 5,500 miles from the windswept shores of Mexico's Baja Peninsula. They were originally designed as a way to stop wind erosion, helping shore up the face of bunkers whipped by the wind.
Anyone who's visited the ever-growing golf hotbed of Los Cabos can attest to how much of a factor the wind can be at times, especially right along the Pacific Ocean, but the idea of these sod-faced bunkers more commonly found in the British Isles might seem an incongruous fit. In fact, there's never been a golf course with revetted bunkers in all of Mexico.
At least not until now.
At the Grand Solmar at Rancho San Lucas Resort Golf & Spa, Greg Norman's design firm has built a course that starts amid majestic windswept dunes, climbs through a thick cactus forest, and then culminates on the beach. But the course's defining characteristic is the use of revetted bunkers, which Norman has incorporated at his designs such as Medalist and Tiburon in Florida, not to mention in Doonbeg, Ireland.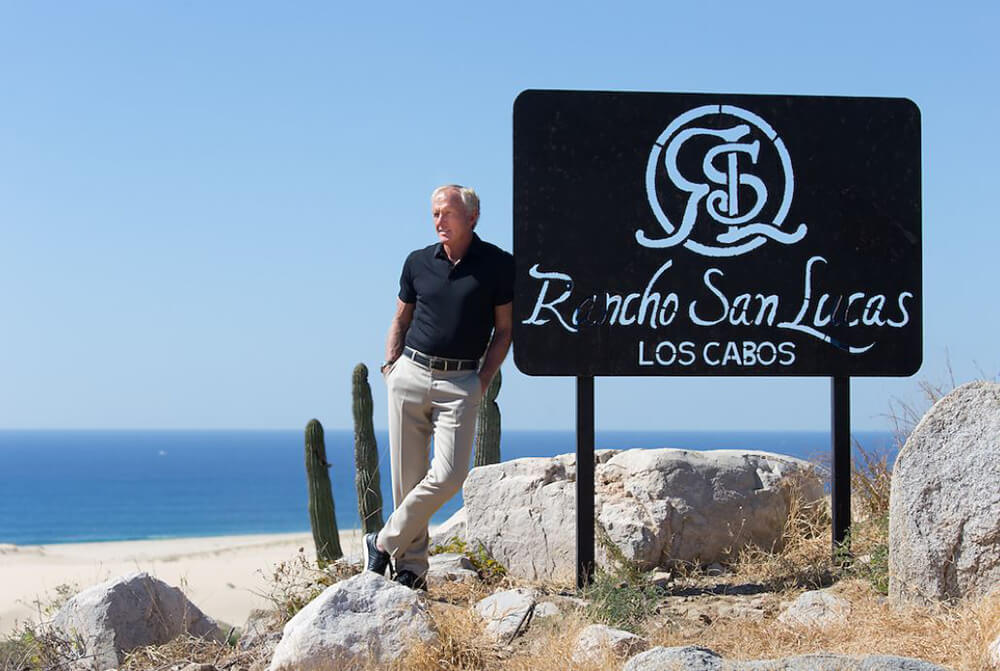 The layout is the newest golf offering in Cabo San Lucas on the peninsula's southern tip, located within the 834-acre resort and residential community of Rancho San Lucas. It recently opened to limited guest play and will officially open in February 2020, joining a rich lineup of area courses that includes Quivira, Querencia, Palmilla, Puerto Los Cabos, Diamante's Dunes and El Cardonal layouts, and Cabo del Sol's Ocean and Desert courses.
Danny Fore, a senior design associate who has worked for Norman since Medalist opened in 1994, says while the inclusion of sod-walled bunkers in a region that has warm-season grasses makes for an interesting look, they are used judiciously.
"We didn't overdo it because we don't want to overwhelm you," Fore said. "The last thing we want is for you to think, 'Look at all those bunkers!' It should catch your eye, but it shouldn't be distracting. We always want variety and memorability."
In building Rancho San Lucas, Norman and his team sought to preserve as much of the existing environment as possible.
Clearing of the property was limited and natural vegetation such as trees and shrubs were preserved and relocated for landscaping throughout the course, which has both nines circulate through the uplands desert and its arroyos, wind through what Fore says is a "crazy cool dune line," and then transition to the beach.
"What we try to do with a site like that is selectively clear and cut the holes in," Fore says. "It almost looks like we found it rather than created it. In two years, it will look like it's been there for 20 years."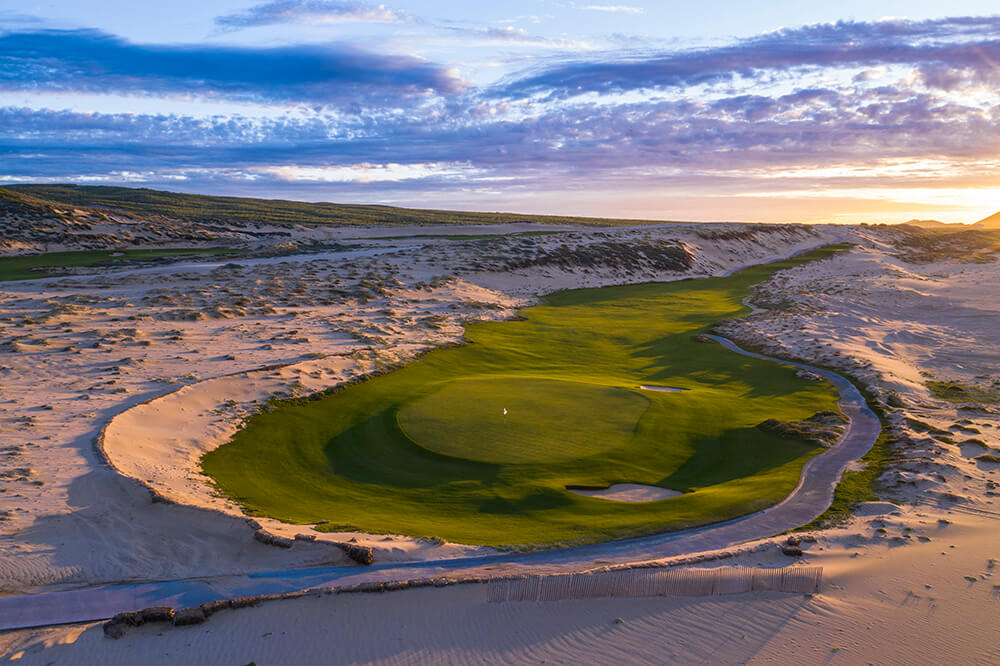 A par-72 that tops out around 7,200 yards, Rancho San Lucas has the only island green in Cabo—the par-three 17th hole—in addition to the revetted bunkers. There are five sets of tees on every hole because, as Fore notes, "when you have windy days, you want to have flexibility."
You better believe there will be windy days, too. Fore says he's seen cart paths covered by more than six inches of shifting sand in a single night. And that will continue to be a challenge until the dunes have been established with more grasses to help keep them in place. Come to think of it, that's not too different than the idea of the sod-faced bunkers.
For guests visiting during the windy season in late spring, Norman and his team created a short course with 12 low-lying holes that are sheltered by sand dunes. There are also three comfort stations throughout the course serving Mexican specialties and all the cerveza you desire, while the ranch-style clubhouse boasts spectacular views of the opening and closing holes on both nines.
Rancho San Lucas becomes the seventh Greg Norman-designed course in Mexico and at least two more projects are in the pipeline. So far though, the newest addition to the Los Cabos landscape is the only one with bunkers that look like they'd be more at home in Scotland than south of the border.