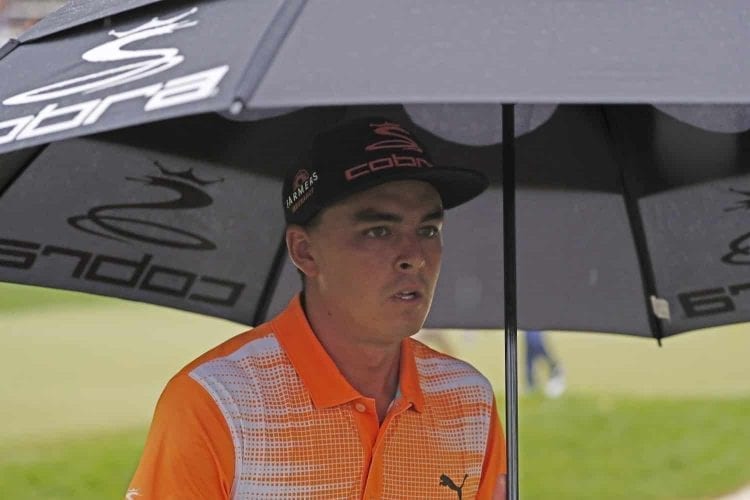 If you were hoping for a firm, fast Quail Hollow this week, it looks like you are going to be out of luck.
Rain has been the story of the first two practice days, and that storyline is expected to continue throughout the rest of the week, and weekend, as rain is expected every day.
Your forecast for the @PGAChampionship. Doesn't look very promising pic.twitter.com/efw6QKs3Xf

— Dan Hauser (@DanHauserGolf) August 7, 2017
Weather can always play a factor in outdoor sporting events, golf included, but it seems as though this major season has been affected significantly by the weather.
Just a few weeks ago at Royal Birkdale, the course was rendered largely defenseless when relatively tame weather conditions showed up for the Open. At the U.S. Open at Whistling Straights, records fell left and right thanks in large part to the benign conditions that, like Birkdale, left the course largely defenseless.
The PGA Championship gets underway Thursday and can be seen on TNT and CBS throughout the weekend.