By Graylyn Loomis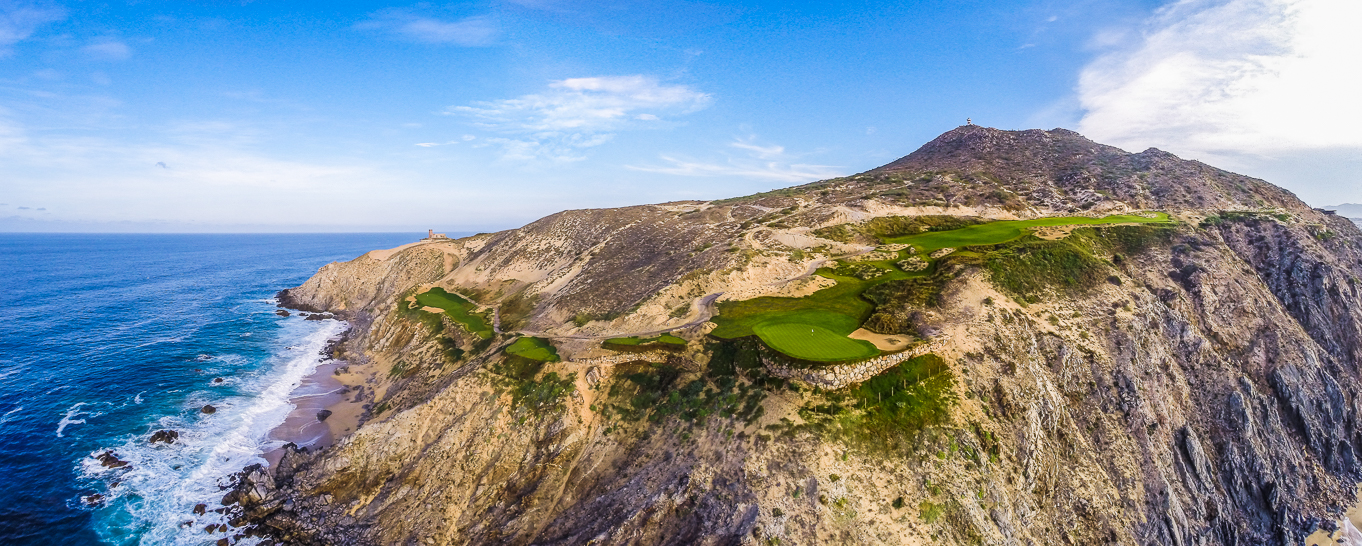 Thirty years ago, Los Cabos was a sleepy town at the southern tip of the Baja Peninsula known, if at all, primarily for sport fishing. It was around then that Jack Nicklaus visited Mexico for the first time, to build what would be the first of his six courses in the region and eventually more than 20 across the country.
In 2014, Nicklaus returned to Los Cabos to open what is perhaps his most dramatic and beautiful Mexican creation, Quivira Golf Club. And while Jack might be an avid angler, what he's done at Quivira further cements the transition of Los Cabos from quaint fishing village to world-class golf destination.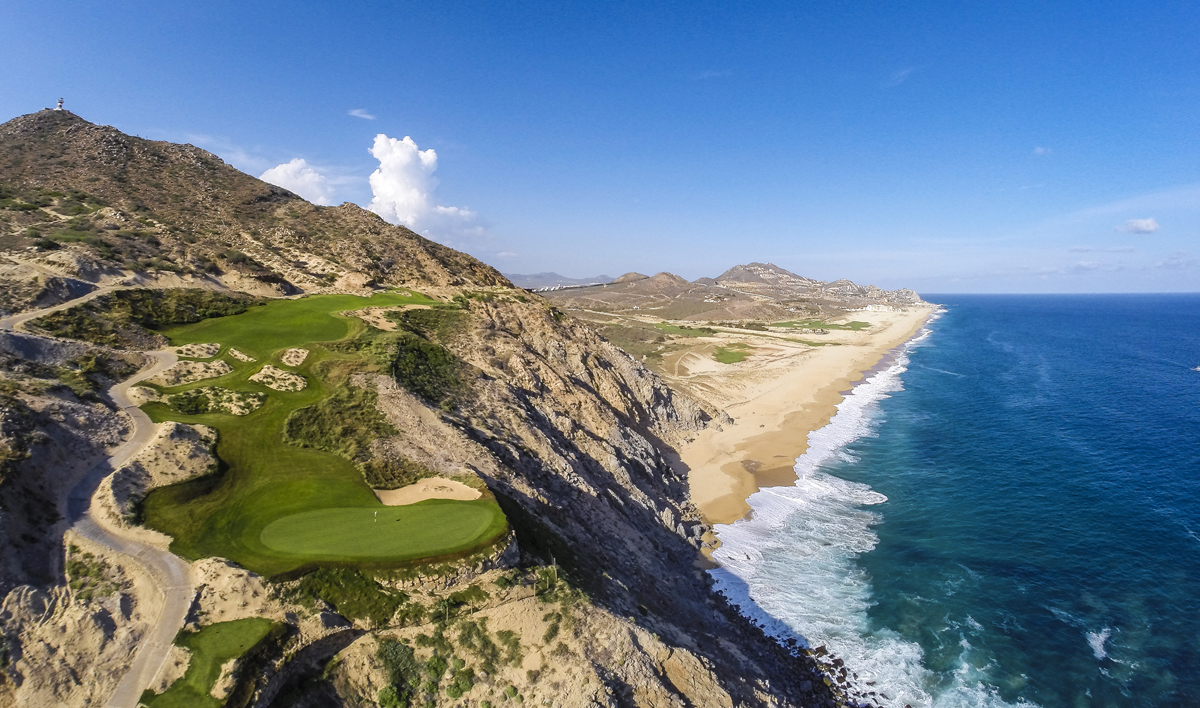 The course starts next to the beachfront clubhouse and immediately begins climbing the seaside cliffs. At the dramatic 5th hole (shown at left), which hugs the coast hundreds of feet above the waves, sits the first of two comfort stations. It's loaded with fresh food and drinks, making it quickly obvious why the recommended pace of play at Quivira is five hours: It's hard to decide which are tastier, the stunning views of the Sea of Cortez and Pacific Ocean or the fresh fish tacos, cocktails, and snacks. Take your pick, they're all worth gobbling up.
The cliffside holes are justifiably the most famous and photographed, but for fun and strategy, I like what Jack did in the land set a little ways back from the sea. The double-dogleg, par-five 12th is memorable from first shot to last, the tee shot, layup, and approach all requiring risk-reward decisions as the hole zigs and zags downhill back to the cliffs.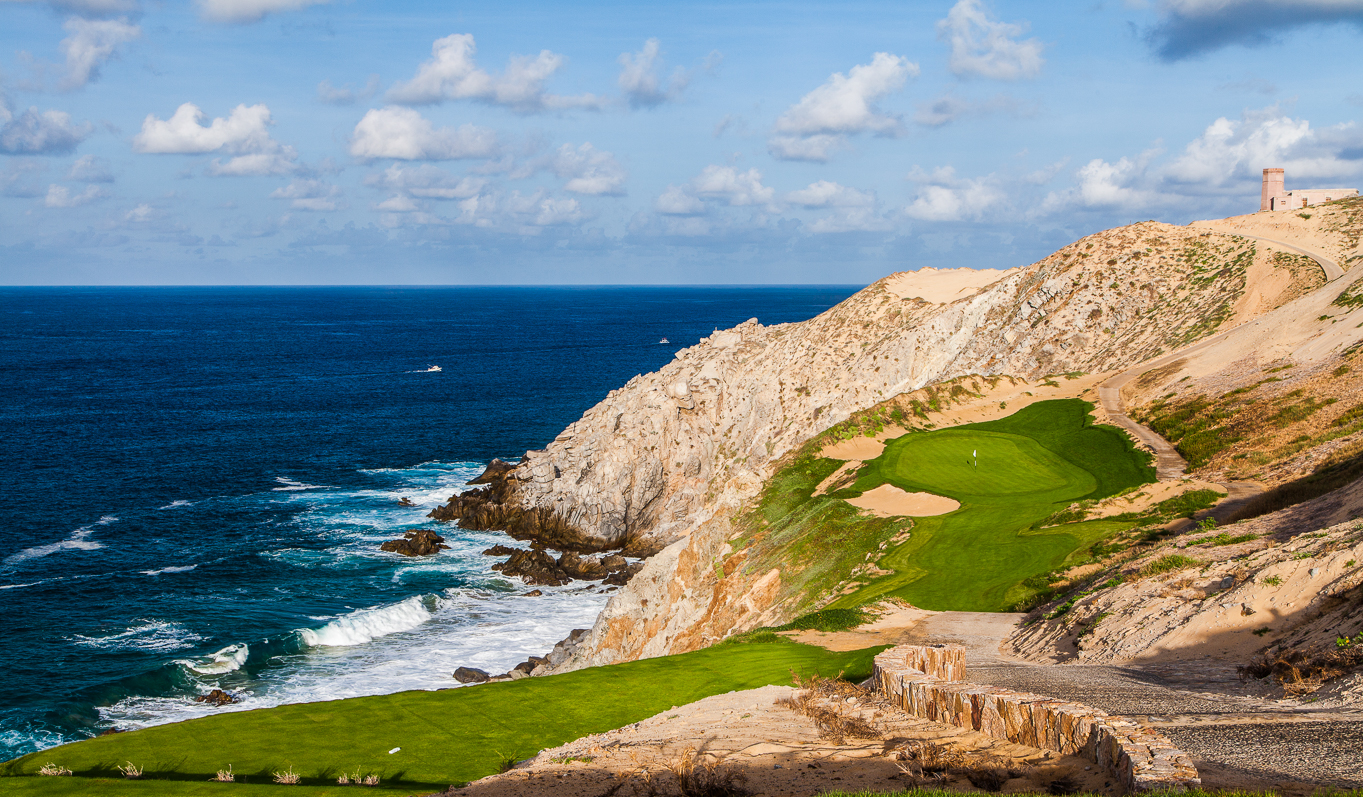 Quivira is only open to Quivira residents or guests at one of the four Pueblo Bonito Resorts in Los Cabos. The closest property is Pueblo Bonito Pacifica, an oceanfront resort that recently opened The Towers at Pacifica, a five-star luxury retreat overlooking the ocean and offering 24-hour butler service. There are also beachside pools, a choice of restaurants, fishing, a spa, and other amenities, all of which are succeeding in attracting guests and golfers from around the world.
I recently learned that Quivira is talking seriously about adding a second course, likely also from Nicklaus, as well as another clubhouse. The new course will be further inland than the first, but if the new layout comes anywhere close to matching the fun, challenge, and beauty of its older sibling, Nicklaus and Quivira will have reeled in something very special, indeed.