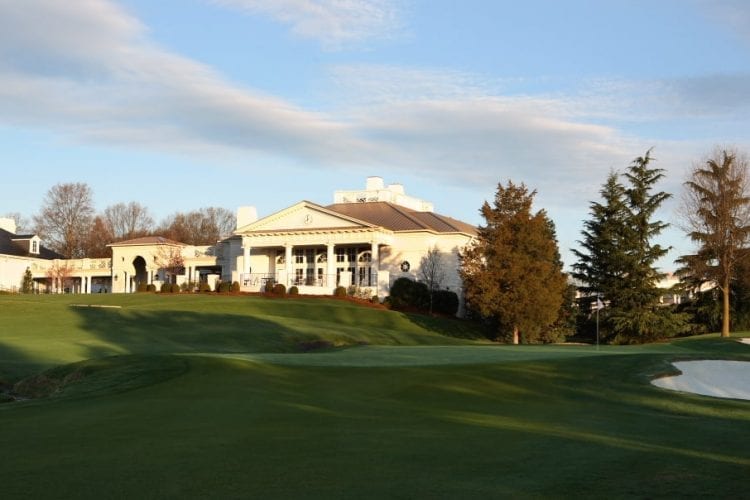 Modern-day Charlotte, the commercial hub of North Carolina's Piedmont region, is nicknamed "Queen City." When it comes to the golf, the moniker is especially appropriate, as the Quail Hollow Championship, enjoys a regal status as one of the marquee PGA Tour stops.
As it has every year since its inaugural in 2003, Quail Hollow will attract one of the best fields of the season, including Masters champion Phil Mickelson, Tiger Woods and Lee Westwood—that's three of the four highest-ranked players in the world.
A big reason for the event's success is the course, which was born in 1959 at a meeting of members of venerable but overcrowded Charlotte Country Club. The members of the newly formed club picked George Cobb to build a course on 257 acres of a former dairy farm. Open in 1961, the club attracted a PGA Tour event—the Kemper Open—in 1969.
The event stayed at Quail Hollow for 10 more years before leaving. In the years between the Kemper and the Quail Hollow Championship, Tom Fazio remade the layout, tightening fairways, altering tee boxes, flashing bunkers and bringing undulation, false fronts and elevation to green complexes.
Several risk-reward par 5s—Nos. 7, 10 and 15 in particular—offer the potential for low numbers as well as the risk of bogey or worse. And the par 3s provide no breather: No. 6, for example, can be stretched as long as 250 yards.
The return routing of the back nine is designed to heighten the drama. The 346-yard 14th is the shortest par 4 on the course, but it can't be overpowered. Negotiating it requires considerable finesse, given the assortment of bunkers and a lake that combine to protect shorter, more aggressive lines of play.
The final three holes comprise the greatest challenge. Because of a pinched landing area, the 483-yard 16th is an extremely demanding driving hole; the difficulty is compounded by its length. No. 17, arguably Quail Hollow's signature hole, is another long par 3, measures 217 yards over water to a picturesque peninsula green. Water surrounds all but one side of the putting surface and offers little bailout room for those wishing to play it safe.
The finishing hole at Quail Hollow makes for great theater. This long par 4 traverses 478 yards along a meandering stream, the left side of the hole rising boldly toward the grand clubhouse in stadium-like fashion—an ideal conclusion for a tournament venue.