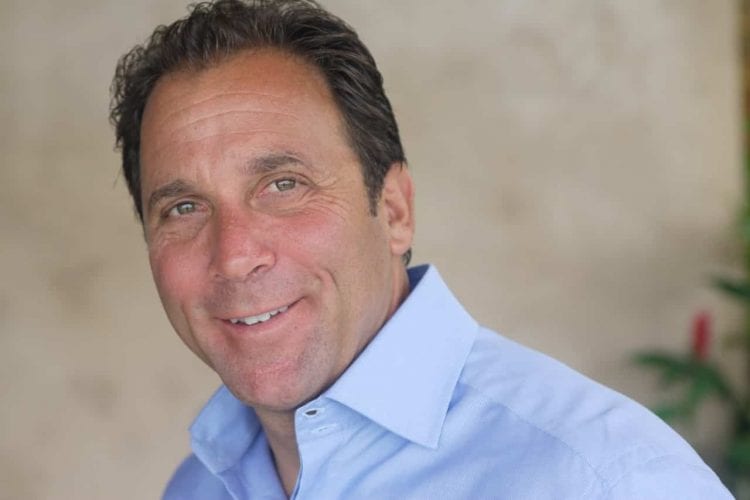 In our "Best of the Best" section, one developer is responsible for more communities on the list (seven total) than any other: Michael Meldman, founder and CEO of Discovery Land Company. Raised in Phoenix, the former Safeway bagger has done for golf communities what Steve Jobs did for mobile phones—reinvent them by making them more elegant and amenity-rich but more user friendly and crossgenerational at the same time. After graduating from Stanford in 1981 with a degree in history, Meldman learned the ins and outs of development at the legendary San Francisco firm of Haas & Haynie, which literally helped build the West. He founded Discovery Land Company in 1994 and opened his first property, Estancia in Scottsdale, the following year.
What sets a Discovery Land Company community apart?
It's basically somewhere where everyone wants to go as a family. It's rewarding yourself for all the hard work you've done and investing in your family. It's not just a great golf experience. It's a great family experience that makes everyone happy, whether you're the golfer or the kids who are playing lacrosse or hockey, the mom who's riding. We also make it easy to take advantage of the indigenous resources of the area. What we do is we embrace the culture of the area, whether it's The Bahamas or Hawaii or New York, and make it very convenient to become part of everyone's lives.
Why should somebody buy in a golf community?
Because you're in a master-planned community so you normally have a significant investment by the developer in amenities and infrastructure. Historically, when you hit a recession, the master-planned community always sells/survives better than just a standalone lot. Primarily it's because the developer invests a lot more money.
What's the most important question a prospective buyer should ask?
Who's the developer? Does he have a track record? Has he ever done it before? Is he doing this out of equity or is he doing this out of debt? How is it financially structured?
How has the business changed since your first community, Estancia, 20 years ago?
We provide more amenities and a higher level of service. Every project we've done just gets better and better because we learn from every project in the past. Estancia still is a great place, but it's very golf-centric. So was CordeValle in California. But with the third one, Iron Horse in Montana, we began doing a lot more than golf. That's when the Outdoor Pursuits program began, which is like an outdoor concierge where you're able to take advantage of the indigenous recreational opportunities in the area. When Iron Horse started, my kids were probably 8 and 10 at the time. They grew up in San Francisco, but because of Iron Horse, by the time they were 10 and 12 they were fly fishing and wakeboarding. They were able to go in the backcountry for three or four days for camping and whitewater rafting. They were like little mountain men.
Were they the impetus for broadening your thinking about what a golf community could be?
Yeah, because back then I didn't really play golf. It had a lot to do with spending time with my family, my kids. So I went out and started the outdoor pursuits, because I wanted to take them wakeboarding, but A, I didn't know how to wakeboard and B, I didn't know how to drive a boat. So I hired people to do that. I was still able to experience it with them and enjoy it without having to stress out over the process of it.
Has golf lost some of its allure in golf communities?
It hasn't. I know golf is down a little from a participation standpoint, but our major amenity is still the golf. And it's not necessarily that people golf so much but a lot of people buy thinking they will learn someday. Our golf courses are a little different, too. I didn't grow up at a country club so our clubs are a lot more casual. Getting my kids into traditional golf attire was a challenge, so I was like, "Okay, well, I'm not fi ghting with my kids when I'm trying to do something fun with them." So at all the courses, you can wear T-shirts and board shorts and go barefoot if you want.
Are Nicklaus, Fazio, and Dye still as important to selling homes as they once were?
Yeah, golf is still a big amenity and they're a big reason why people buy. Their names still resonate and make a difference.
Which communities do you own homes in?
I have a house in just about every one.
Do you have any favorites that you like to go to, or is that like your children: you can't pick a favorite?
Yeah, it's hard to pick a favorite but I like El Dorado [Los Cabos], Yellowstone [Montana], Baker's Bay [Bahamas], and Madison [near Palm Springs]. Those are probably my tops. But my primary residence is in Arizona at Estanica. It was my fi rst second home I ever bought and I remember buying it and thinking, "Wow, I can't believe I have a second home." Now I have about 12.
You also are partners in a tequila company, Casamigos, with George Clooney. How did you get to know George?
I met him through one of my best friends, Jerry Weintraub, who produced the Oceans movies. George used to be a really, really good golfer, but he's had some back issues. But he can still play well. He's a natural athlete. He plays when he's in Cabo.
Did you go to his recent wedding in Venice?
Yep. It was a party. It was a very happy occasion and very festive.
You're also friends with Mark Wahlberg, who's a big golfer. Does a favorite golf memory come to mind with Mark?

Yeah, probably the opening day of Gozzer Ranch in Idaho 10 years. Mark likes to play early and I'm more of an afternoon golfer. So we didn't let him putt out on 18 because I have to have the course record for every course I open even though it only lasts for one putt because as soon as the next guy putts out, he usually beats me. When they scooped up Mark's putt and told him he couldn't finish, he was like, "What?!" 
www.discoverylandco.com