Through relentless innovation and unrelenting product launches, Mark King guided TaylorMade-adidasGolf to more than 50 percent market share in the metalwoods category and $1.7 billion in annual sales in 2013. It was a remarkable run, but one that ultimately couldn't last as customers grew confused by the rapid driver launches and left the market flooded with discount drivers. King spent the past five years in the sneaker business, but now he's back serving as a consultant to Honma Golf's chairman Liu Jianguo, with ambitions of growing the luxury brand's presence in North America.
King, 59, hasn't wasted any time making a splash, signing World No. 1 Justin Rose away from his former company and signing him to a lucrative 10-club endorsement deal. And anyone who knows King knows he's a master of marketing and if anyone can turn Honma from a bit player into a household name it's King. (This conversation was edited and condensed.)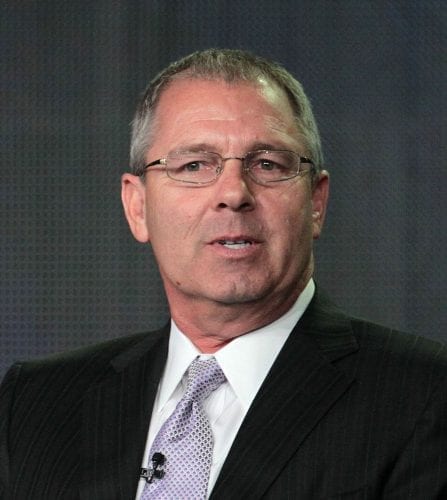 Adam Schupak: What made you want to get back into the golf business?
Mark King: I never thought I'd work for another golf brand other than Taylor Made. But when I met Chairman Liu and felt his passion for golf and breaking into the U.S. market, I said I could be really interested in helping. I'm not going to be an employee of the company. There's a lot that has been said how it's all going to run through Mark King. That's not true. I'm going to help strategically.
AS: Where do you see Honma fitting in the golf landscape?
MK: Honma needs to have its own unique positioning. Honma sells sets for $20,000 and for $50,000. That's very unique. I think we will do more in the U.S. as we build out some of the relationships with some of the big retailers and develop shops within shops wherever we distribute our products.
Then we are going to focus on what Justin Rose will play and represent that is more in line with the products that sell here. I think the balance of the two make Honma different. We're not going to be in the arms race to launch new technology at Honma nor is our priority to grab marketshare. We are going to focus on beautiful product sold through selective vendors with a really upscale buying experience. We're not there yet, but that's our goal.
What we're after is to establish premium-buying experiences. There's a Roger Dunn store in Santa Ana, (California) where we have about 800-900 square feet of build out with a hitting bay and our own employee that helps the staff and shoppers have a great buying experience. It makes the consumer feel like Honma really cares about them.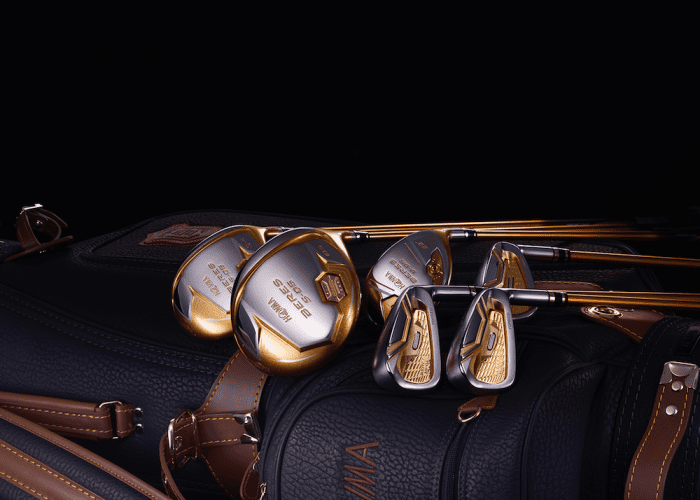 AS: What do you think has held Honma back from becoming a player in the U.S. market?
MK: It hasn't been a priority for them. When I met Mr. Liu, he said, We want to be relevant in the largest golf market in the world and can you help us? I told him I'd think about it. I went to Sakata, Japan, where they do the development of the product. The passion they had for golf and product was pretty impressive and I felt I could make a difference.
AS: Give me your sales pitch for why someone should spend $700 or more on a single golf club?
MK: Because they want to! You can always buy a functional product at a lower pricepoint. Why would anyone spend $200,000 on a car? Why does a woman buy a Louis Vuitton purse for thousands of dollars when she can buy one that holds her lipstick and compact for $100? It's emotional. It's not logical.
AS: Who do you see as your competition?
MK: Some might say it's PXG, but they primarily focus on a very sophisticated fitting process compared to the other manufacturers. You go to a Club Champion and Tru-Spec Golf, leaders in state-of-the-art custom fitting, and they're not selling the TaylorMade product. It may be the head but it's the Misubishi shaft and they are putting the club together from scratch. We don't want to be in that business. We want to sell holistic golf clubs at a premium price with an emotional connection for the golfer because it's a unique and different experience. I think we are going to occupy a space that is largely untapped.
AS: Starting from scratch in building a Tour staff, why did you pick Justin Rose?
MK: I think he represents the Honma brand better than anybody else could. We're going to build around his lifestyle and his fondness for super-premium luxury products and his pursuit of perfection on the golf course. He's going to be our focal point but if someone else comes along that could represent the brand in a way we felt was important maybe we would take a look at it.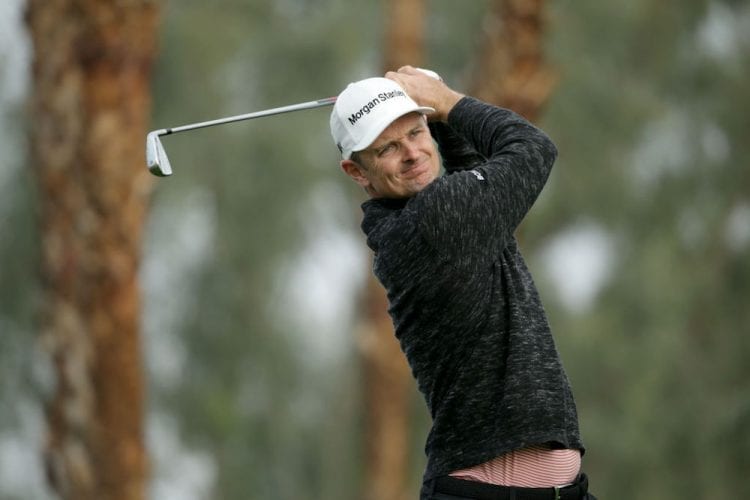 AS: What's the biggest challenge facing Honma?
MK: It's a big competitive marketplace. We are up against competitors with more money than us, who can create more noise around their launch. We also are starting basically from scratch over here. We have to claw our way in, but we're not in a hurry. We want to do it right and in a premium way. The biggest challenge always is this: Do you have the right product for the consumer you're going after?
AS: How will you measure success?
MK: Primarily by awareness and consumer satisfaction. If Honma finds the right product that works and we present it in the right way and the consumer enjoys the experience and relationship with the brand, I think we will do just fine and our business will grow to whatever level it's supposed to grow to.
AS: What's the biggest regret you have from your time at TaylorMade?
MK: That we went so fast. My last 2-3 years at TaylorMade I don't think the model was wrong. I think we abused the model a bit. Every time sales dipped a bit, we launched a new product. I wish we had shown more discipline. If you don't have anything that makes the club different, you should probably wait. That said, I think one-year lifecycles when done properly is still the best way because I do think 20 percent of the golfers buy 80 percent of the equipment. Those 20 percent want to buy something unique and different ever year.
AS: Where do you stand on the great distance debate going on in golf?
MK: You still have to think about the masses. I'm in the business of selling clubs to them and it's the hardest game in the world. That's why anything we can do to make it easier, I'm all for. That's why I've always been OK with bifurcating the Rules of Golf.
__________________________
Would you consider buying clubs from Honma or another non-traditional U.S. OEM? Tell us in the comments below!