He won't qualify as early 40s for very much longer and has been a part of the golf design business for more than 20 years now. So, it's fair to say Kyle Franz probably isn't the new/young kid on the block anymore.
Actually, thanks to an extensive resume that includes working for the world's best designers on some of the world's best courses, plus a growing number of superlative solo restoration/renovation jobs, the Oregon native hasn't been considered a prodigy or whiz-kid for quite a while. He's long-established now and, really, just as likely to create something special as any golf architect in the world.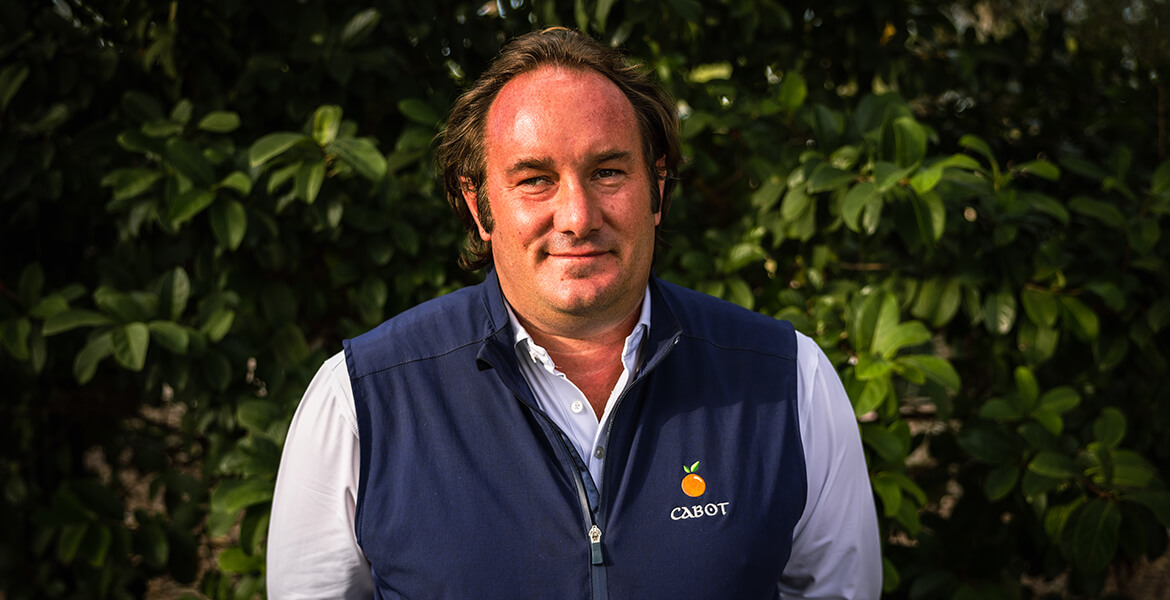 Franz attended Oregon State University but didn't need to finish after being drafted into the Big Leagues early. At age 19, he interned for Tom Doak at Pacific Dunes and then moved to Barnbougle Dunes, Bandon Trails, Stone Eagle in California, and the Duke's Course in St. Andrews where he worked for Tim Liddy and remained for several months studying the courses of the United Kingdom.
In 2013, operating under his own banner, Franz completed an outstanding restoration of Donald Ross's Mid Pines in North Carolina, and he has since continued racking up accolades for his skillful, sensitive and sophisticated work at numerous well-known courses.
Despite his impressive bio, Franz has yet to reach golfer's household-name status, though his current work will likely see him move a notch or two further up the ladder. Two private courses—Luling in Texas and Broomsedge in South Carolina—are in the works, but it is his project at the public Cabot Citrus Farms in Florida that will attract most attention. There, he is building what is essentially an entirely new course—Cabot Barrens—on the site of a 1993 Tom Fazio design.
We caught up with Kyle for a quick Q&A.
Before we talk about your current work, tell us what it felt like to restore Donald Ross originals.
It really was a dream come true. A little nerve-racking certainly—I mean, you're dealing with the work of one of history's greatest designers—but I was confident I could pull it off. I'd been part of Bill and Ben's (Coore & Crenshaw) incredible restoration of Pinehurst No. 2 and had spent a lot of time browsing the Tufts archives for old photography. After completing so much research, assembling an amazing team of shapers and construction experts, and with the backing of Kelly Miller—Mid Pines's owner—it couldn't have gone much better. Mr. Miller then hired me to do Pine Needles, and Southern Pines after he had purchased it in 2020. Each course had its own characteristics and quirks, but the goal was similar at each—make the necessary agronomic upgrades and consider modern equipment, while retaining or reviving as many of Mr. Ross's features as possible.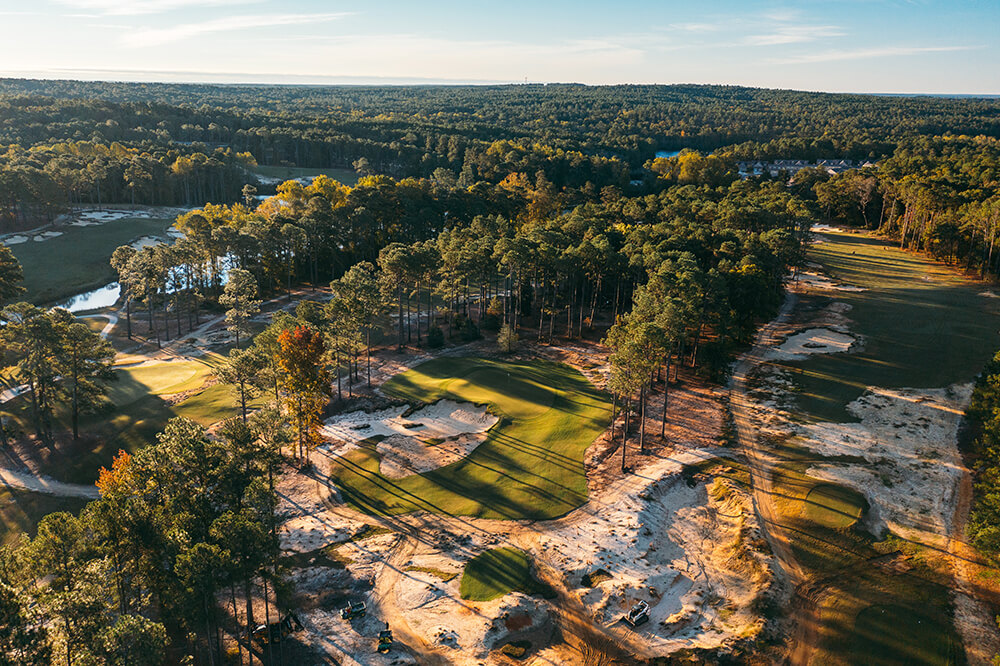 You've worked on new-builds and restorations for the best architects in the game, and have completed multiple solo restorations. Solo new-builds are the last piece of the jigsaw, if you will. Are you at all apprehensive?
I don't think so. I'm really just having the time of my life. The co-owners at Cabot Citrus Farms (Ben Cowan-Dewar and Mike Keiser) encouraged me to be really creative, so we're building what's essentially an entirely new course. I've always loved the Old Course and National Golf Links of America because they're so unformulaic, and I just took the attitude that "anything goes" at Cabot. There are several connected fairways and greens, and fairway hazards. It's the same sort of mindset at Luling and Broomsedge. I know the owners really well and, like Cabot, they're amazing sites for golf.
The plans for Cabot Barrens, Luling, and Broomsedge all look incredible. What were your priorities?
The fact Cabot Barrens will be public while the other two are both private means there are differences, but there were two concepts in particular that resonated with me at all three—adventure and effective width. There has certainly been some conscious architecture at the Old Course, but a lot of what I love about it is the randomness with which it evolved. I lived in St. Andrews for seven months in 2005–06 and played the course dozens of times. And every single round was an adventure.
If you focus on the Broomsedge plan [it's hoped all the necessary financing and permits will be ready in time for Franz to begin work before the end of the year], you see there are a lot of set-up options and holes that will play very differently from one day to the next. I want all three courses to have "elasticity" like George Thomas's concept for Los Angeles Country Club.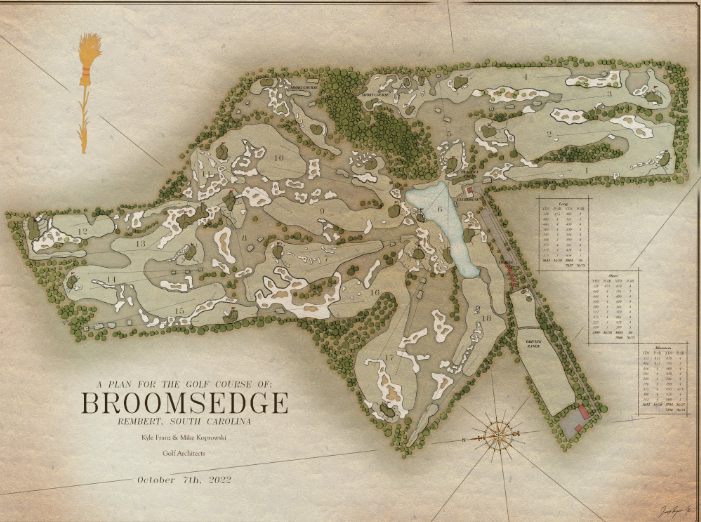 And I prefer courses to have some width so every standard of golfer can enjoy them, but I don't want gargantuan fairways with redundant width where you can hit it as hard as you want without a thought to direction. There should be an advantage for finding a certain part of the fairway, and holes with multiple fairways to aim at are the way I get players to strategize. I love holes like the 15th at Seminole, the 13th and 14th on the Old Course, and the 5th and 17th at National Golf Links of America which all have multiple-fairway options. Anything goes really. It's simple yet straight to the point, fun and not predictable.
You're obviously well known in tight golfing circles, but haven't reached a level of fame like Coore & Crenshaw, Gil Hanse, or Tom Doak. Has that ever bothered you?
Not at all. I certainly wouldn't reject it if and when it ever happens, but I've never sought it. I've always been far more concerned with doing as good a job as possible and learning as much as I can. And I just enjoy it too much to jeopardize anything by doing something for attention. You'd be pretty stupid to get into golf course architecture for the fame. It's just never been a big deal for me.
What three skills or personality traits have got you to this point?
Attention to detail, love of the job, and innovation. All the good architects I know pour over every detail. Every bunker edge, green shape, turf choice, mowing line, fairway contour, or tie-in [creating man-made features that seem a natural part of the landscape] has to be just right. Love for the job is a big part of that. Unless you really want to be out there every day from dawn till dusk creating great golf holes, you're probably not going to last very long. And innovation because, although I've obviously been influenced and inspired by the great designers, I've never tried to copy them. At Pacific Dunes 23 years ago, Tom Doak advised told me to find my own path, and I've never forgotten that. My team and I want to build unique and fun courses that make golfers think differently.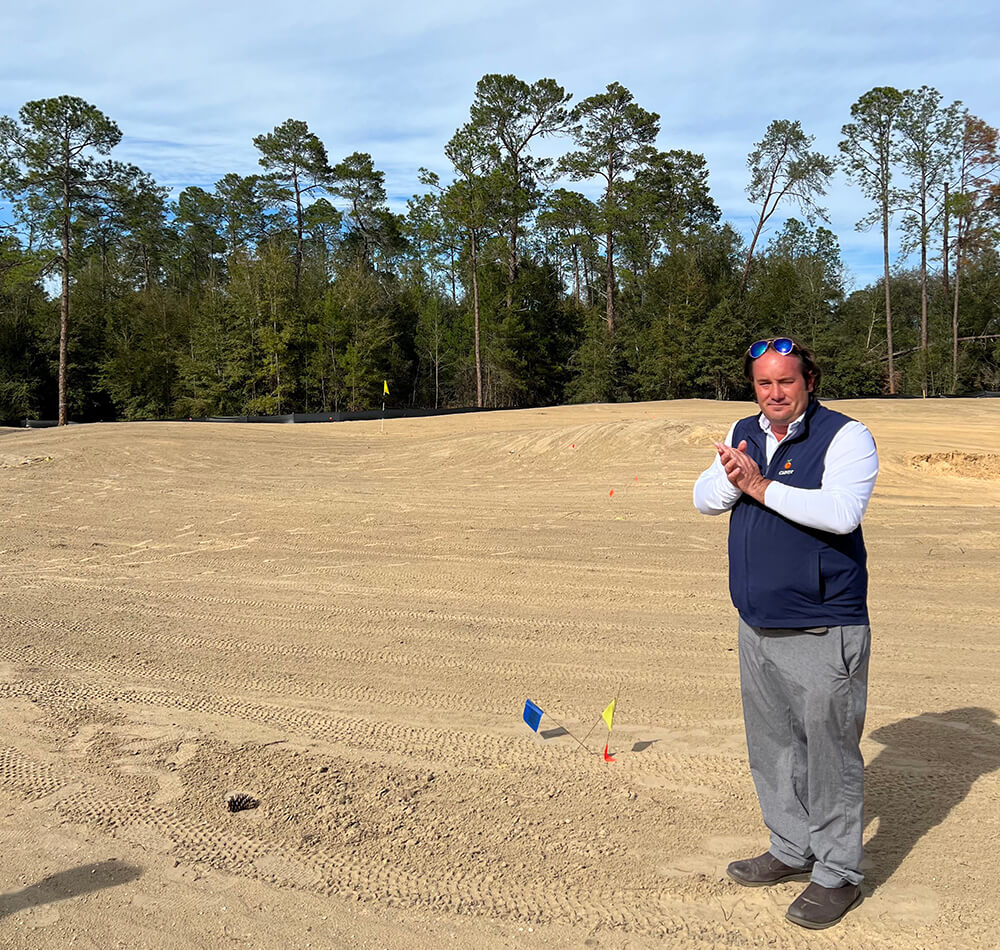 What do you think of Kyle Franz and his approach to golf course design? Let us know in the comment section.