By Erik Matuszewski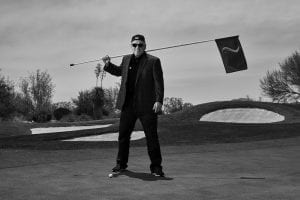 Bob Parsons is a larger-than-life character in commercials for PXG's high-end golf clubs. In real life, well, he's the same way… only without saying, "Ka-boom, baby!"
Sitting across a table in one of the luxurious villas at his Scottsdale National Golf Club, Parsons fixes his gaze on me and, in his gravelly voice, asks earnestly whether I'd ever call up a store and ask them to send me whatever pair of shoes fits most guys. Then he answers his own question.
"You'd never do that," he exclaims, "Because the odds that they're going to fit you exactly are not good. But if you know your size, it's different. That's what the fitting process does. It lets our customers know, and us know, what their size is. There's the grip, the tactile feel, the size, the shaft, where the kick point is…"
"Those things make a difference," Parsons adds. "When you match those things with the best equipment ever made? Bingo, you're there."
The billionaire founder of web hosting company GoDaddy, Parsons not only put the "P" in PXG (Parsons Xtreme Golf) but in a few short years he has expanded the niche for high-end golf equipment with a combination of innovation, quality, passion, and marketing prowess. Throughout the industry, there has been considerable focus on the cost for PXG clubs, and understandably so as a set of nine of the company's new Gen2 irons retails for $3,600 while a driver sells for $850.
PXG's clubs, though, are about more than the price tag or the perimeter weights that give them their signature look. Buying PXG clubs is about the experience, from the involved club-fitting process—some of which can include a getaway immersion in the Arizona desert—to the wide range of non-stock shafts that are included in the price. That experiential component and heightened customer focus was something Parsons knew PXG would have to do in order to stand out in a competitive industry.
"We know our clubs are expensive," PXG Chief Product Officer Brad Schweigert tells me, "But if you think about what goes into it—we have these vans out on the road that are stocked with tons of fitting equipment, including over 300 shafts. There is a trained fitter that spends two hours with a customer dialing them in. We don't charge a premium for the fitting, all that is built in to the price. A lot of times shafts are a $100 per club upgrade in other brands, but all that is built in to the cost at the end."
You won't find its distinctive clubs at regular retail golf outlets. Instead, PXG has almost 30 fitting vans around the country to fit new customers. Some buyers even come to PXG's headquarters in Scottsdale and go through a comprehensive fitting at the exclusive 45-hole Scottsdale National club that Parsons owns near Pinnacle Peak on the outskirts of the city. While visiting family in the Scottsdale area recently, I visited both PXG headquarters and Scottsdale National, where I wasn't the only person testing the new Gen2 irons.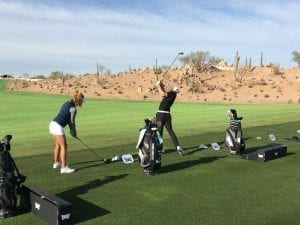 Instagram sensation Paige Spiranac, a PXG endorser and an Arizona resident, hit balls a short distance from me on the spacious driving range. There was also a mix of athletes and celebrities, from pitcher Archie Bradley of the Arizona Diamondbacks and NFL wide receiver Golden Tate to actors Rob Riggle (The Hangover, Modern Family) and Brian Baumgartner (The Office).
Like it or not, PXG is about more than the golf clubs themselves. It's about the experience—and a part of that is the cache of being in a relatively exclusive group.
The clubs aren't for everyone, the same way some high-end automobiles won't be found in every garage. Parsons has likened his equipment to a Ferrari. It's an apt description because some people are driven by the prestige of being able to say they own a Ferrari. Golfers are no different. The equipment has to perform, though, and PXG delivers with its newest Gen2 irons, which were almost three years and 13 iterations in the making.
While they look somewhat similar to the original PXG line, the club heads are forged of steel that's twice as strong. There are other differences, but the biggest departure is inside, where a new high speed polymer called COR2 has given PXG what its designers say is the thinnest face in golf. Without the polymer technology, the face of the Gen2 clubs would deform on impact. With it, there's improved distance and accuracy as well as an enhanced feel and muted sound.
"There were a lot of different geometries," says PXG designer Mike Nicolette, who like Schweigert joined Parsons after previously working at PING. "We were trying extreme MOI and CG positions to try to achieve better performance and it just wasn't netting out what we were looking for. As far as the shape of the club, I mentioned to Bob that I can do these until I'm blue in the face, but we need to look on the inside of the club to really pull the performance out."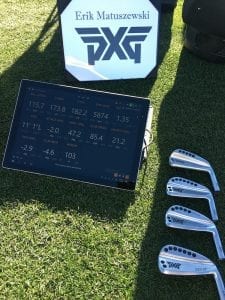 Does it all work? The beauty of PXG is that if you're buying, the company's master fitters in many instances will come to you to determine what best suits your game. You'll see all the numbers, from launch angle, ball speed and carry distance to smash factor, spin rate and, ultimately, the price tag.
"Because of all that goes into our irons, they're expensive," Parsons acknowledges. "But we do things that nobody else does." Parsons cites the personalized fitting and the absorbed cost of getting the master fitter to the customer. He also notes the hundreds of included custom shaft options, some of which other brands charge dearly for.
"When you consider all that, and when you consider the workmanship, the materials, and the time for research and development, our clubs are a deal," Parsons says.
Okay, so maybe they're not a "deal," but there's no doubt that investing in PXG clubs is a different experience entirely.
With an emphasis on the experience.
________________
Would you consider purchasing a set of PXG clubs? Share your thoughts in the comments below!