Forget everything you've seen or experienced on the miniature golf course, especially those cosmic rounds that you've played at darkened, indoor facilities. Drive Shack Inc. has unveiled a new adults-only, indoor miniature golf venture called Puttery, and the immersive properties bring a sophisticated twist to golf's most approachable offshoot.
Before you scoff at the idea of upscale miniature golf, you should know that Rory McIlroy invested in the company in summer 2021, signing an agreement to own at least 10 percent of the seven Puttery venues currently under development, with an option for future investment in additional venues yet to be announced.
"Mini-golf has been around for decades," says McIlroy. "So when we learned about Drive Shack's plans to bring Puttery to the market, it immediately resonated with me. I've been collaborating with the Drive Shack team for more than two years on Puttery and have remained engaged throughout its entire evolution."
In his role as an investor, McIlroy shoulders two responsibilities: He'll provide input on course design and—more significantly—he'll drive awareness of the new venture through a variety of marketing initiatives. Having a four-time major champion as a backer says a lot about the experiential product that Puttery is bringing to the market.
Sure, when you think of the most memorable shots that McIlroy has hit throughout his career, you likely don't recall many putts. In fact, in a highlight reel of McIlroy's "top 30 all-time shots" produced by the PGA Tour two years ago, only six of the highlights captured Rory with the flatstick in hand.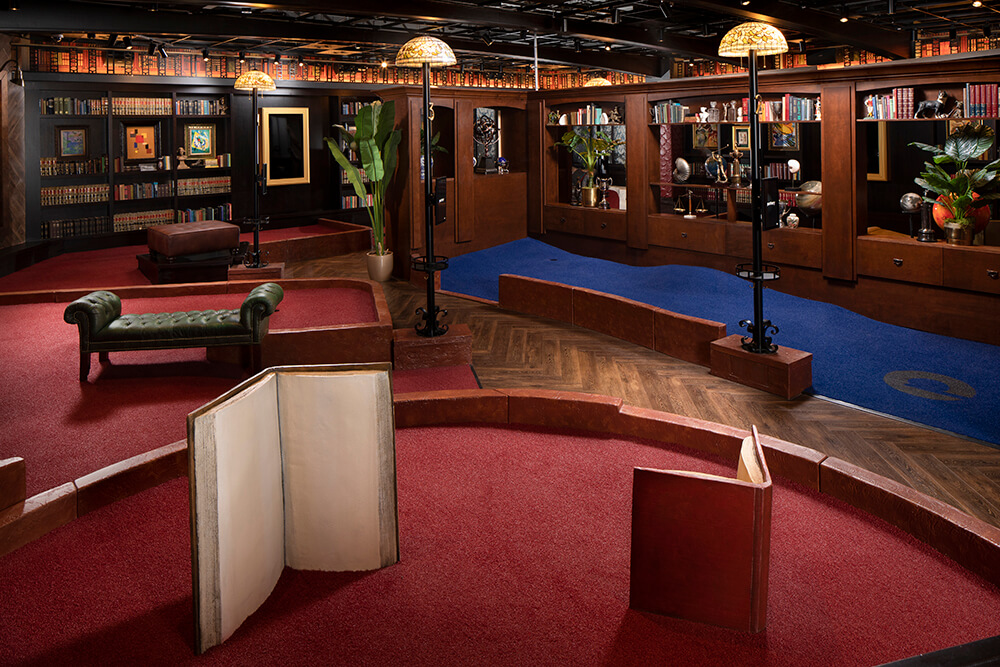 That being said, McIlroy has proven to be a proficient putter over the years, especially in his most successful seasons. In 2014, the year he won two majors, McIlroy finished first in putting average on tour; and in 2019, a season that saw him capture the Players Championship and the Tour Championship, McIlroy finished second in that category.
As for Puttery's courses themselves, don't expect windmills or pirate motifs. And you can rest easily knowing that you'll never have to roll a putt into that dreaded clown's mouth. Inside a Puttery establishment, all of the predictable kitsch of miniature golf is gone. In its place are 9-hole courses that stretch out across broad indoor spaces—environments that feature décor and accent pieces that adhere to a particular theme. Yes, the courses are themed, but not predictably so. Leather-bound books and wooden bookcases help to characterize The Library course, for example, while a rack of skis and snowboards (along with antique snowshoes on the wall) bring a mountain feel to The Lodge course. In that way, a Puttery course is not unlike a craft cocktail bar that operates as a modern speakeasy. When done well, such a bar brings a touch of added flair to the cocktail experience. The same is true for what Puttery can add to miniature golf.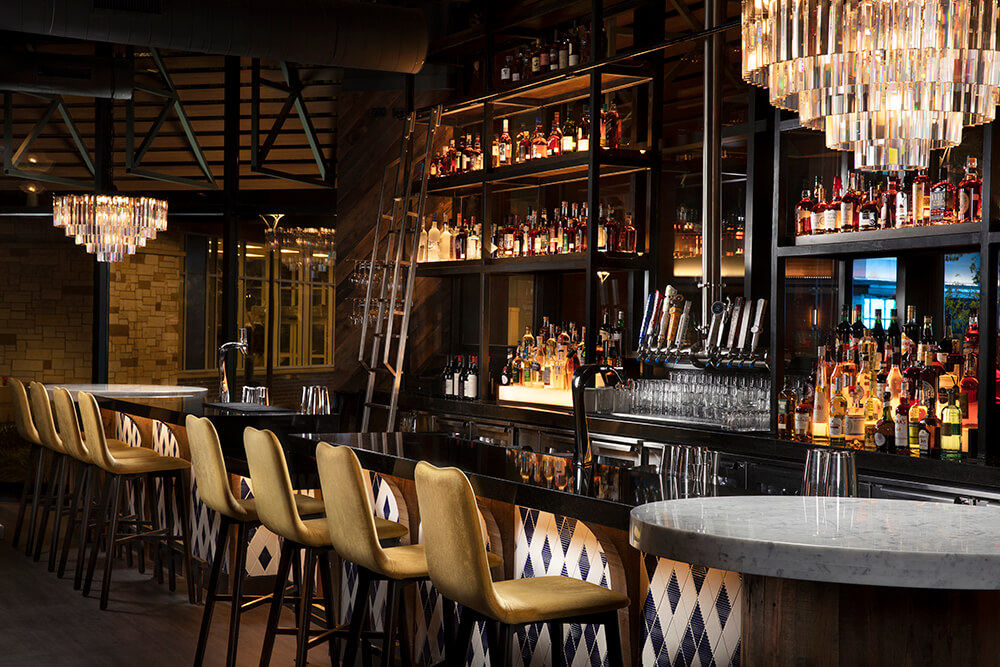 And speaking of cocktails, all Puttery establishments are open only to adults 21 years of age and older, because they're as much about the bar experience as they are about the golf. Have you ever played a round of miniature golf with an expertly crafted Sazerac, Bramble, or Old Fashioned in your hand? (I'm guessing the answer is no.) Fortunately, Puttery has the ability to change that. For that reason, Puttery could be described as sophisticated miniature golf courses with good cocktail programs, or it could be viewed as great cocktail bars accessorized by refined miniature golf.
In its simplest form, Puttery is to miniature golf what Topgolf is to the traditional driving range. (For what it's worth, Drive Shack Inc. also owns and operates four Drive Shack venues, which deliver the same general experience that Topgolf has made famous.) Yet, Puttery has the chance to become even more popular, simply because anyone can wield a putter. That's the stance that the president and CEO of Drive Shack Inc., Hana Khouri, took when the first Puttery location opened in Dallas in early September 2021.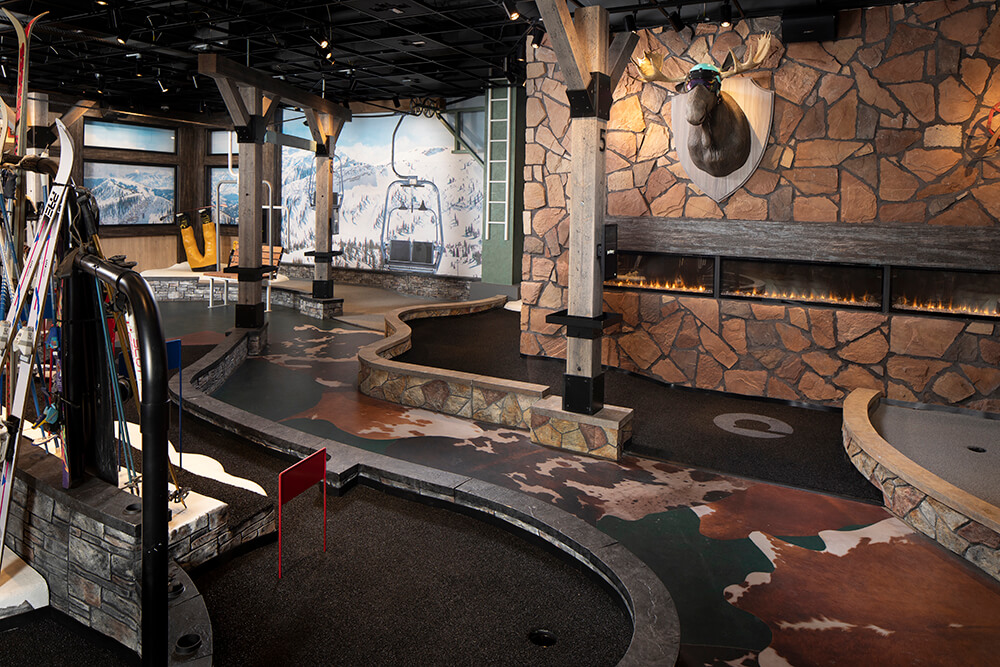 "Whether you can sink a putt from the rough or haven't swung a putter since grade school, anyone can have a great time with our over-the-top courses, delicious food, innovative craft cocktails, and energetic vibe," Khouri says.
What do you think of the Puttery modern mini-golf concept?
View this post on Instagram