You've booked a trip to one of America's major golf resorts for a marathon golf vacation. You don't know when (or if) you'll be back, so you definitely want to play every course on the resort menu. The question is: If you're tackling all of them in one trip, in what order should you play these dream designs?
We sought the advice of the pros—directors of golf, club professionals, etc.—at these properties (all with three or more 18-hole courses) for their recommended order of play and also an explanation of their reasoning. Here are suggestions for some golf resorts west of the Mississippi River.
Pebble Beach Resorts—Pebble Beach, Calif. (Three 18-hole courses)
*Pro's Recommended Order (John Sawin, VP and Director of Golf): The Links at Spanish Bay, Spyglass Hill Golf Course, Pebble Beach Golf Links (*if game is in top form)
Explained: No matter which way you play our three courses you are in for a treat. And playing all three is key as you'll get the true Pebble Beach golf experience, which encompasses links golf at Spanish Bay, a truly purist golf experience at Spyglass Hill, and the chance to walk in the footsteps of champions at Pebble Beach Golf Links.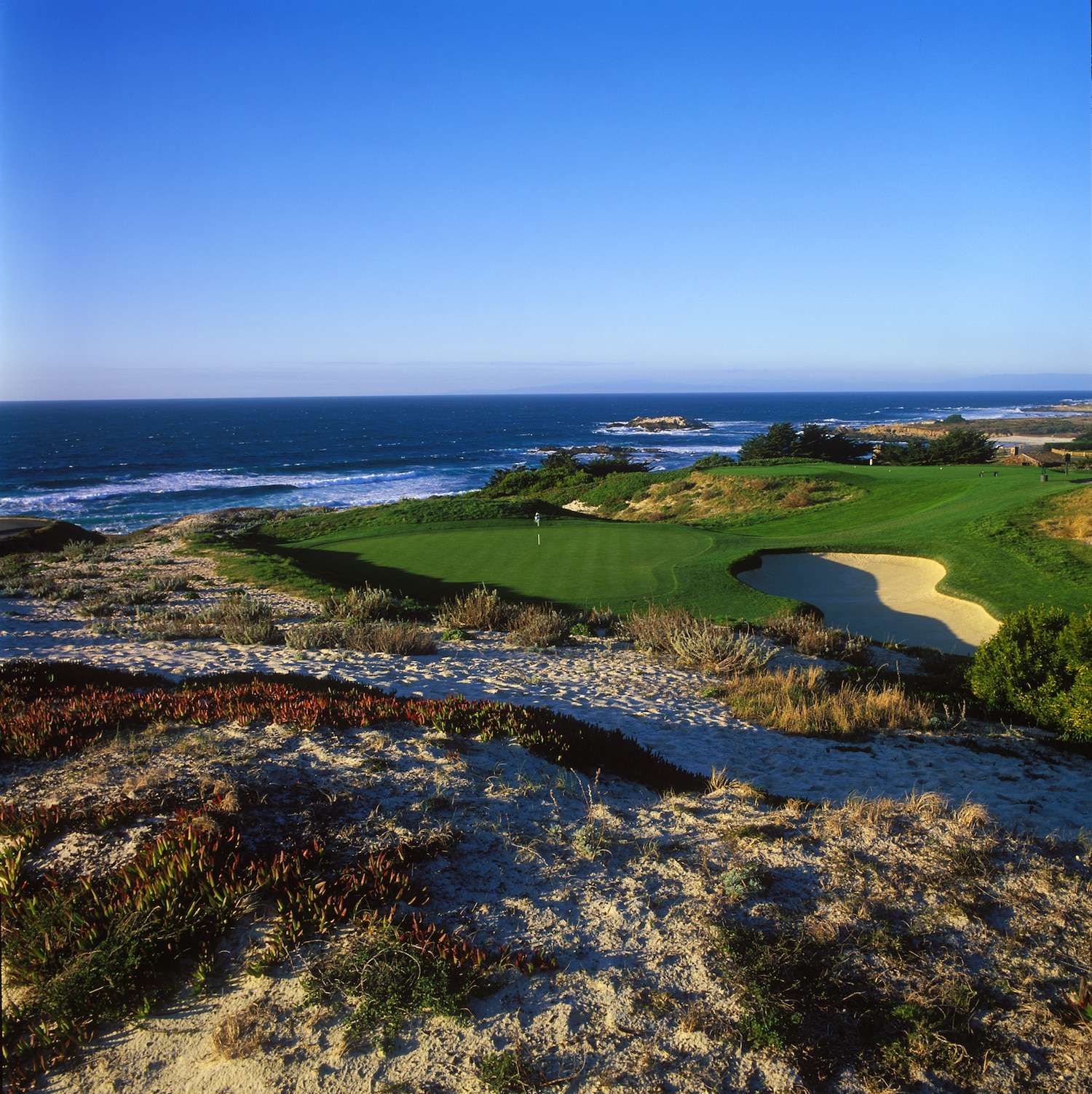 If you are a little rusty, I'd recommend starting out with either Spyglass Hill or Spanish Bay as a warmup round, then play Pebble Beach while you are at your peak, then follow with whichever course you have remaining​. If you feel your game is in top form, I recommend starting out with Spanish Bay first as a warmup, then move on to Spyglass Hill, and lastly Pebble Beach—save the best for last.
But most importantly, don't miss "The Hay"—our new Tiger Woods-designed short course and putting track which will be open mid-April. It will be a must-do in order to have the full Pebble Beach experience as each hole represents a significant moment in Pebble Beach history. —John Sawin https://www.pebblebeach.com/ 
Bandon Dunes Golf Resort—Bandon, Ore. (Five 18-hole courses)
Pro's Recommended Order (Steven Borror, Director of Golf): Bandon Dunes, Old Macdonald, Sheep Ranch, Pacific Dunes, Bandon Trails
Explained: The simple response—the order doesn't matter as long as you get them all in. One could also choose to play the courses in the order they came into existence: starting with Bandon Dunes, then Pacific Dunes, Bandon Trails, Old Macdonald, and Sheep Ranch.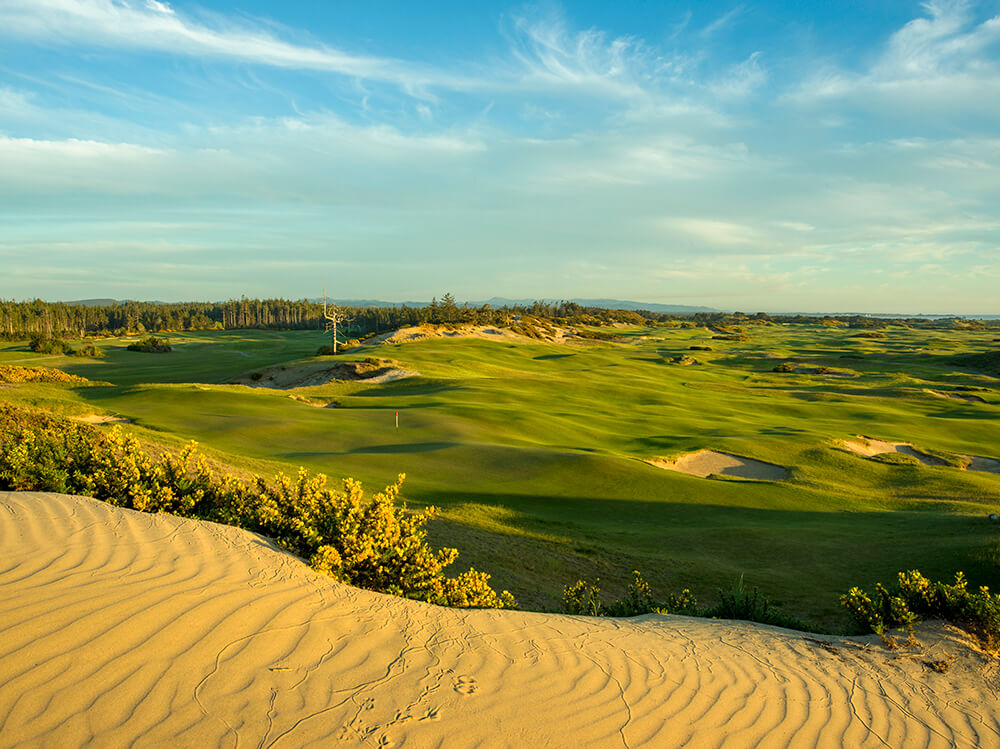 In reality, here is a four-day breakdown of how I would approach playing all five in a single trip (and throwing in our 13-hole short course, Bandon Preserve, along with the Punchbowl putting course):
Arrive Day 1 afternoon: Bandon Dunes
Day 2: Round 1 on Old Macdonald; Round 2 on Sheep Ranch
Day 3: Round 1 on Pacific Dunes; Punchbowl
Day 4: Round 1 on Bandon Trails; Bandon Preserve
—Steven Borror https://www.bandondunesgolf.com/ 
Big Cedar Lodge—Branson, Mo. (Three 18-hole courses)
Pro's Recommended Order (Matt McQueary, Assistant Director of Golf Sales & Marketing): Buffalo Ridge, Ozarks National, Payne's Valley
Explained: The "Perfect Big Cedar Weekend Trip" starts on Thursday, as you arrive and play Mountain Top—13 par threes and some of our best Ozark Mountain views—to shake off the dust on a par-3 course. The greens are our most intense with large bowls, ridges, false fronts, and swells. End the day by enjoying the Putting Course.
Friday: For the first 18-hole course, I recommend Tom Fazio's Buffalo Ridge. The course is a great representation of the Ozarks and "Nature Golf" with on-course caves, lakes, streams, waterfalls, and live North American bison, along with some really interesting green complexes with visually appealing water features and sand traps.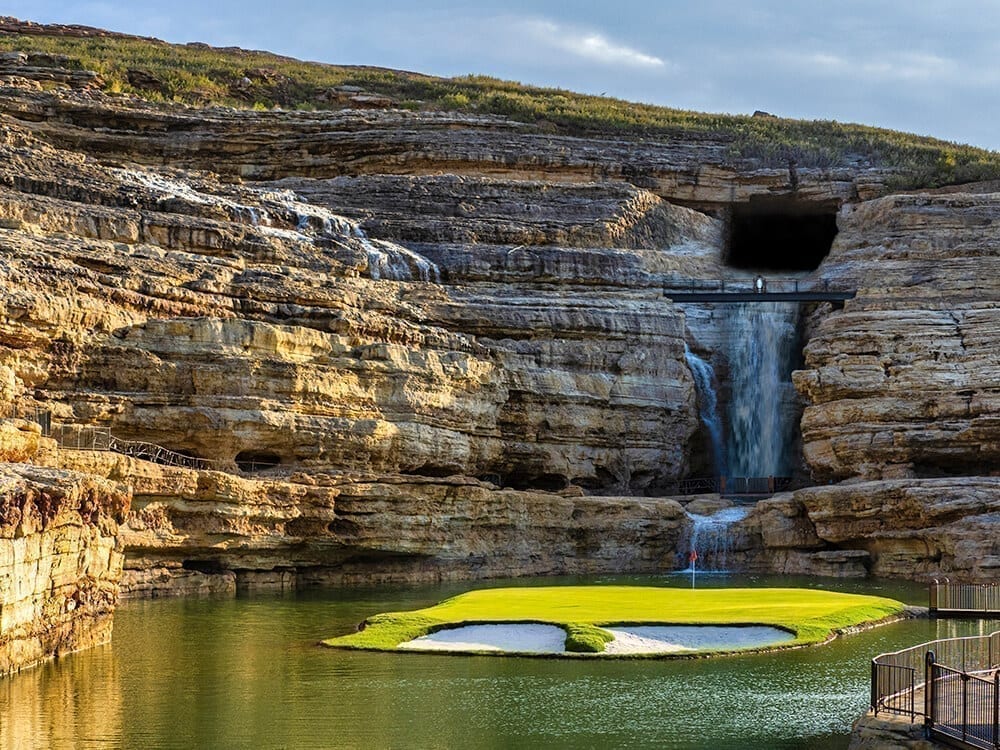 Saturday: Start with Ozarks National—a unique course, both in visuals and playing style. With no "first cut" of rough, the extra wide fairways roll straight into tall grass native areas that can easily swallow up a golf ball. The course is built on top of a ridgeline, and the high elevation gives golfers 10-mile views in almost all directions. Spend sunset at Top of the Rock—players face a variety of distances with several forced carries over ponds, steams, and huge bunkers.
Sunday: The crescendo of the Big Cedar Golf experience peaks at Payne's Valley, the first and only public golf course designed by Tiger Woods and TGR Design. The property is massive with huge fairways and large greens, the most undulated of our 18-hole courses. The 19th hole offers the perfect end to your golf trip with a thrilling shot to an island green on our bonus "bet-settling" hole. —Matt McQueary https://bigcedar.com/golf/ 
Horseshoe Bay Resort—Horseshoe Bay, Texas (Three 18-hole courses)
Pro's Recommended Order (Anthony T. Holder, PGA, Director of Golf): Slick Rock, Apple Rock, Ram Rock
Explained: Start the order with Slick Rock golf course, as this is the friendliest among the three courses given its generosity in length and width of the fairways. This is also the member favorite due to its beauty, ability to roll shots up on the green, and flatter design.
Second on this list would be Apple Rock, which we call the "Beauty" due to its beautiful views of the Texas Hill Country vistas and neighboring Lake LBJ. This is no easy golf course but can be managed if played from the correct tees.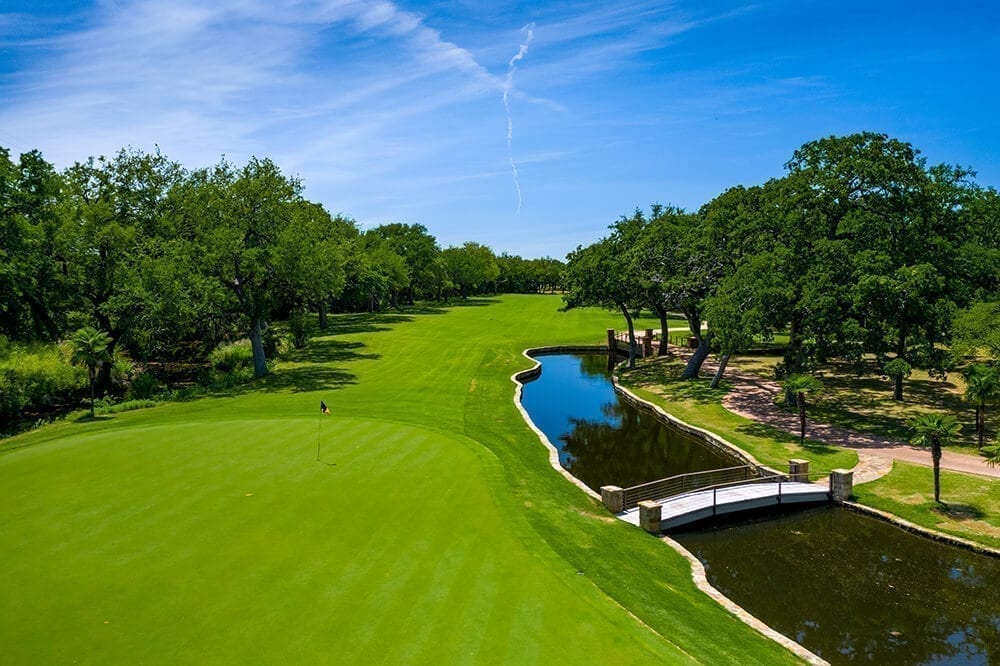 Once you've warmed up your game, finish off with the "Beast" Ram Rock course. This course has the reputation as one of the most difficult in the state because of its premium on tee shot placement. This is a tree-lined style golf course with many doglegs, bunkers, and water hazards throughout. However, if the proper tee is selected based on skill set, this course can offer a friendly experience. —Anthony T. Holder https://www.hsbresort.com/golf 
La Quinta Resort & Club—La Quinta, Calif. (Five 18-hole courses)
Pro's Recommended Order (Donald Zauner, General Manager): Pete Dye Mountain, Pete Dye Dunes, Greg Norman, Nicklaus Tournament, Pete Dye Stadium
Explained: Start on the Pete Dye Mountain course. Originally private, the course has some of the most scenic holes in the valley with fairways that twist around bunkers and par threes tucked into the mountain. Next would be the Pete Dye Dunes course, a rolling-links style course with a Scottish flair which shares a clubhouse with the Mountain course. Your shots into all 18 greens will take pinpoint accuracy to avoid the devious designed rolling green complexes.
The third round should be played on the only Greg Norman designed golf course in the valley. A target-style shot maker course, the Norman course at PGA West lies in a prehistoric ocean bed 40 feet below sea level and is surrounded by an immense crescent of terra-cotta mountains.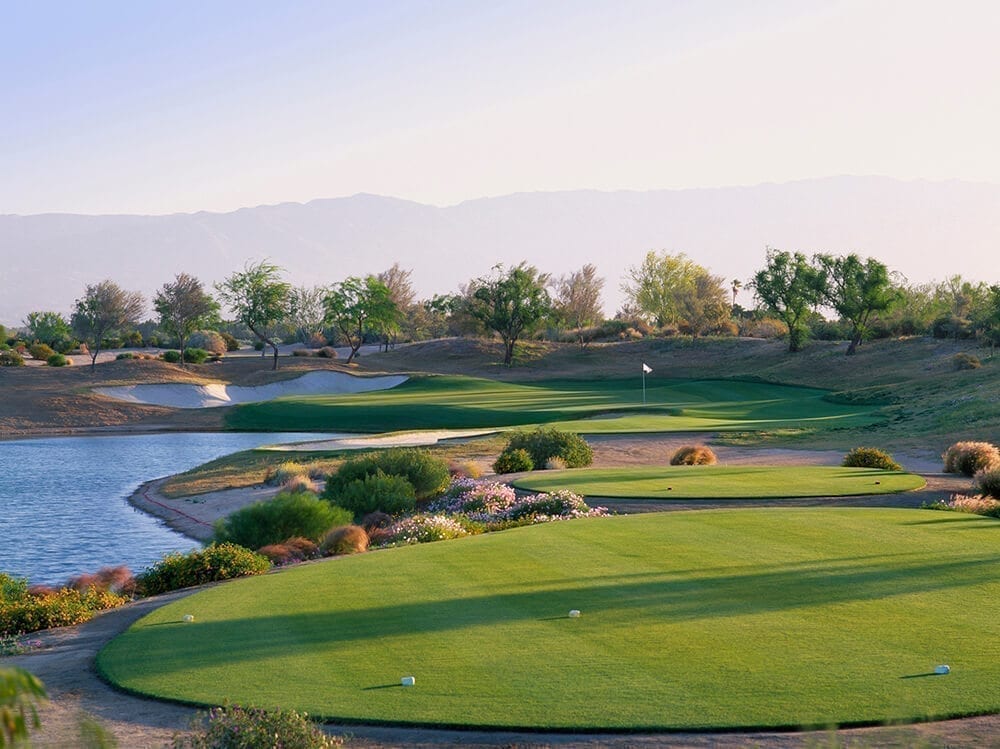 After you've experienced three totally different style golf courses, you are ready to play where the PGA Tour pros play. Host site of the PGA Tour American Express (along with the Pete Dye Stadium Course), the Nicklaus Tournament course presents challenge, beauty, and drama—as well as the rare feature of two island greens.
There is no better way to end your trip at PGA West than to finish on the Pete Dye Stadium course. Considered one of the most challenging courses in America, this masterpiece has angled water hazards, monster bunkers, desert aura, and world famous #17 island green known as "Alcatraz." Finish your trip on the patio of our famous Ernie's restaurant where you can sit back and marvel at your journey. —Donald Zauner https://www.laquintaresort.com/golf/
Omni Barton Creek Resort & Spa—Austin, Texas (Four 18-hole courses)
Pro's Recommended Order (Rufus Brijalba, Head Professional): Palmer Lakeside, Coore & Crenshaw Cliffside, Fazio Canyons, Fazio Foothills
Explained: The best rotation for someone wanting to experience all four of our championship courses should begin with the Palmer Lakeside course. It is located in Spicewood, 19 miles west of the resort, and is our shortest course. What it lacks in length, it makes up for in beauty as it rolls along the Perdernales River.
Next up would be our Coore & Crenshaw Cliffside course. It offers great views and very large greens that challenge even the best putters. The third course in the lineup is our Fazio Canyons course. This is probably our hardest and longest test of all four courses at Omni Barton Creek, offering some elevation changes and considerable slope to challenge any golfer.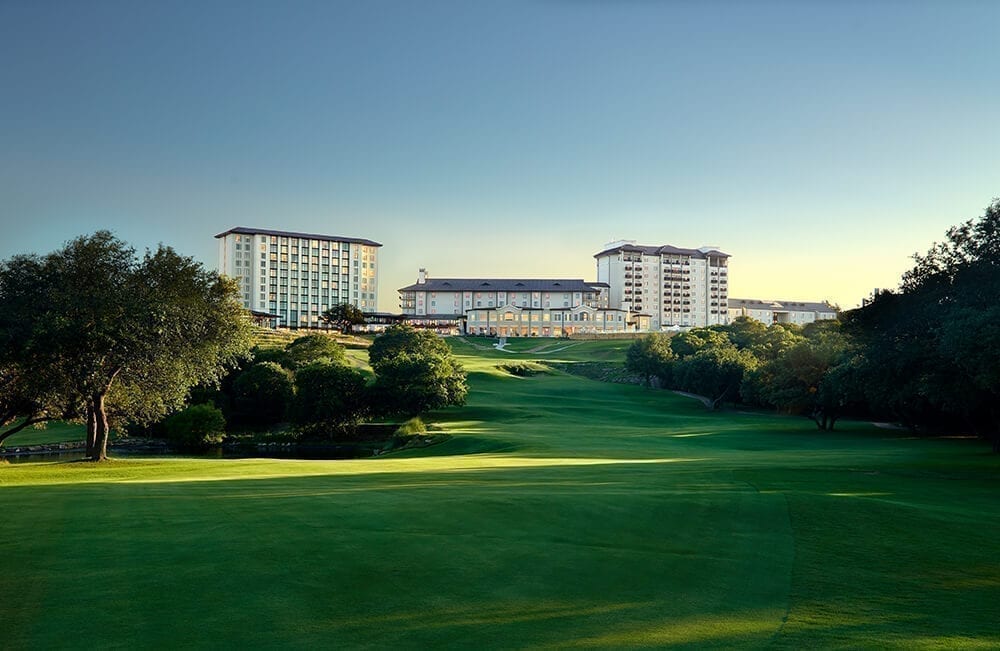 Last, we have our premier course, Fazio Foothills. This is truly a gem with its design and beauty. It intertwines through the rolling hills of central Texas and offers stunning views, capped off with the par-five 18th hole finishing up near the resort pool. —Rufus Brijalba https://www.omnihotels.com/hotels/austin-barton-creek/golf 
The Wigwam—Litchfield Park, Ariz. (Three 18-hole courses)
Pro's Recommended Order (Leo Simonetta, Director of Golf): Blue Course, Gold Course, Red Course
Explained: One of the many awesome things about The Wigwam is that each course—Gold, Blue, and Red—offers something for everyone. The Gold is long and challenging with greens that test the best golfers in the world. The Blue is shorter, friendlier, and has small greens. The Red is a nice mix of long and short holes, is generally wide open off the tee, and has large greens. High handicappers typically enjoy Blue and Red, while single-digit golfers appreciate the test Gold provides.
View this post on Instagram
For those playing multiple rounds here at the resort, we suggest playing the Blue Course either on the day of arrival or departure as it can be played in three-and-a-half hours and is a good warm-up (or cool-down) for playing the Gold and Red Courses. As noted, the Gold Course has a bite to it, so you'll want to have your driver, irons, and putter all in sync before taking it on—the 7,345-yard Gold Course can also be played from 5,885 yards or 6,348 yards, so there are additional options to playing it at its full length. And, the Red Course is a fun-to-play confidence builder that can be played as the opening round or the final round of the trip. —Leo Simonetta https://www.wigwamarizona.com/golf-happenings
Wailea Golf Club—Maui, Hawaii (Three 18-hole courses)
Pro's Recommended Order (Marcus Judge, Head Golf Professional): Emerald, Blue, Gold
Explained: Start your golf adventure at Emerald with one of our most spectacular tee shots—the Pacific Ocean laid out in front of you, green vistas of Mt. Haleakala behind you, and gorgeous landscaped color all around you. Finish on the par-five 18th with one of the most stunning tee-shot views in the world—aiming at the extinct cinder cone of Pu'u Olai, hopefully with the trade winds behind you to help you along the way.
Next would be the Wailea Blue Course with its laid-back, classic Hawaiian resort styling. The course lets you wander your way through Wailea Resort, past coral sand bunkers, pretty water features, and garden-like landscaping. Plus, you may be distracted by more gorgeous ocean and mountain views.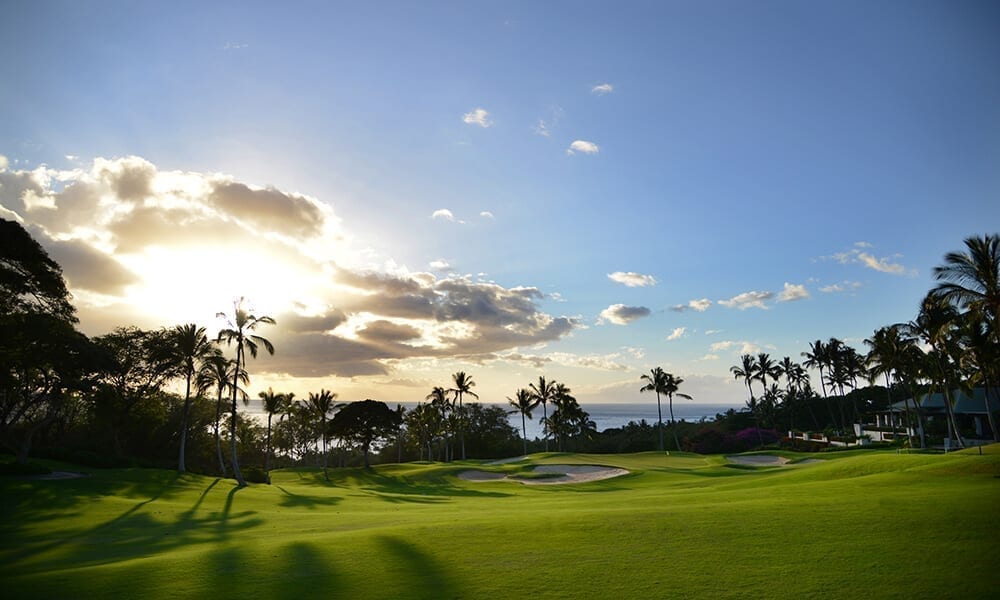 Finally, tackle the Wailea Gold Course. While the longest and toughest of our layouts, it is still eminently playable from a variety of tee-box options. Like the Emerald, your first tee shot is framed by Pacific Ocean, this time toward the horseshoe islet of Molokini (a great snorkeling destination) and the island of Kaho'olawe. A great mixture of challenging and gettable holes awaits as you slowly climb the lower reaches of Haleakala before you hit your downhill approach to the 18th green—blue ocean in front of you, green mountains behind you. —Marcus Judge https://waileagolf.com/
Have you played at any of these golf resorts? What order would you recommend?