Ask any avid golfer for their favorite hole on courses that they play regularly, and their answer—should they have one—will likely highlight a hole that they always (or at least most of the time) play well. Tour players aren't immune to this train of thought, either. "My favorite hole on tour is No. 6 at Pebble Beach," says Kelly Kraft, who finished runner-up at the 2017 AT&T Pebble Beach Pro-Am. Looking over his recent scorecards at the event, it's easy to understand why—across the last eight competitive rounds that Kraft has played at Pebble Beach, he's carded four birdies and an eagle on that par five.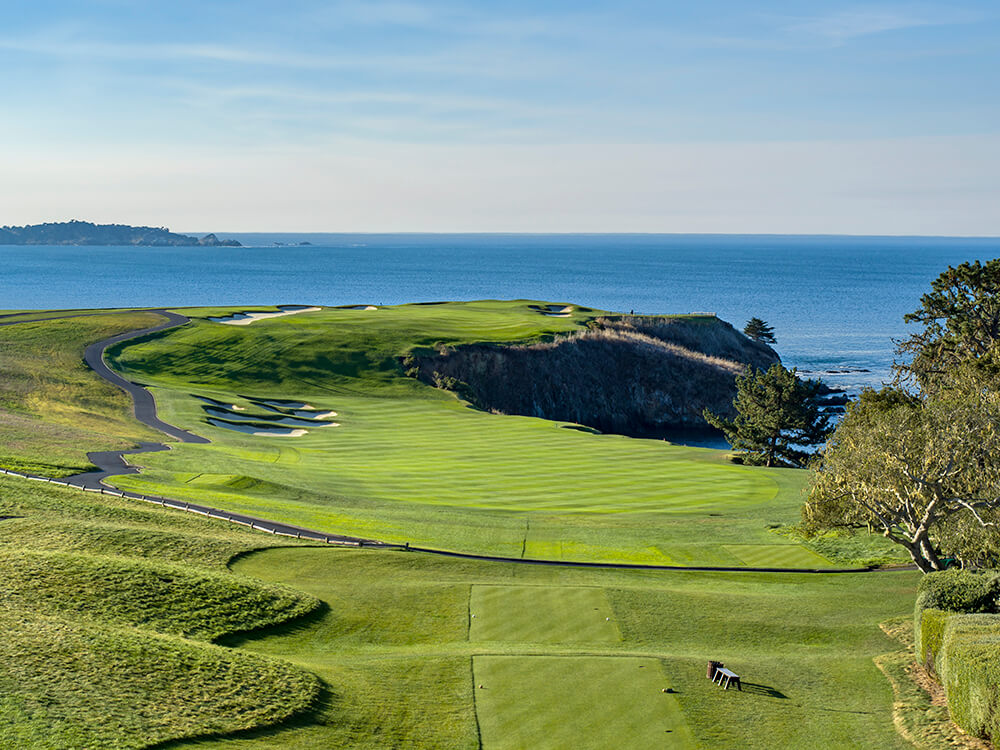 After surveying a slew of tour players, we uncovered a number of other criteria that the world's best players use in determining their favorite holes. Surprisingly, some of their selections were the same holes where other players came face to face with their most intimidating shots on tour.
Here, we let the players explain their choices for the holes that they love most.
Surges of Adrenaline
"I like the holes that get my adrenaline pumping, the ones that mean a lot [to a tournament] and are a little tricky," Tony Finau says, pointing to the closing stretch of holes at TPC Scottsdale (beginning with the par-three 16th), as well as No. 17 at TPC Sawgrass.
Rickie Fowler feels the same way and also singles out the 16th at TPC Scottsdale and the 17th at Sawgrass. "It's not a very hard par three—it's anywhere from a gap wedge to, I think I've hit at most a 7-iron there," he says of the stadium par three at the Waste Management Open. "But it's just the atmosphere and the energy. Your adrenaline gets going. That's a special atmosphere that we only see on a few holes [each year]."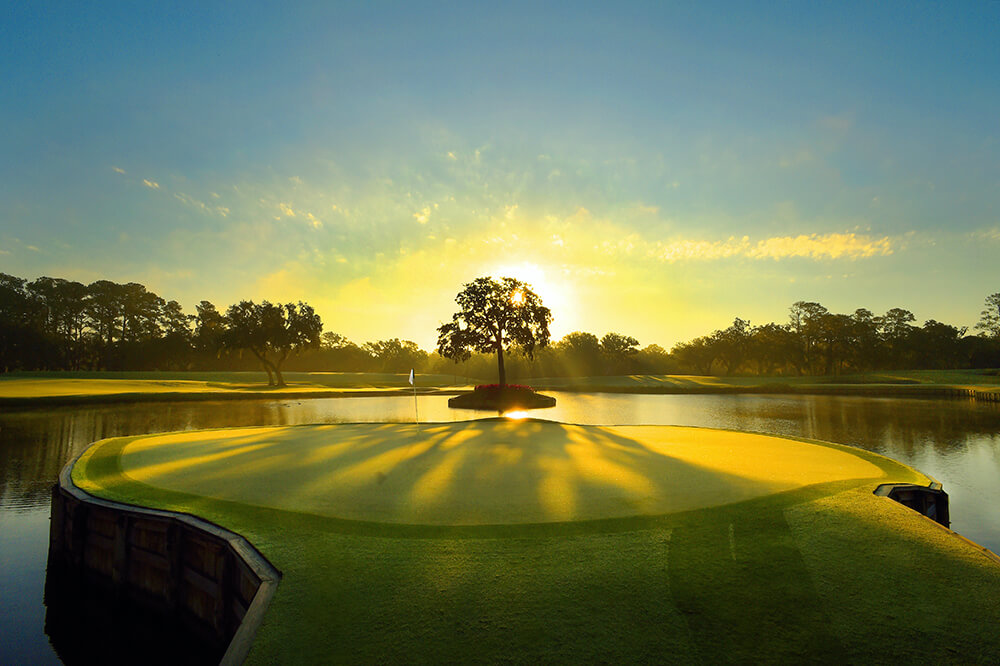 Stewart Cink agrees. "It brings out a new focus and intensity that you just don't always seem to be able to find," he says of the tee shots on both of those par threes. But he also nominates the first hole at Augusta National. "The first shot at The Masters each day is always fun. The crowd is right around the tee and it's No. 1 at Augusta. It's a tough shot but it's also a big adrenaline moment, so that's always cool."
All About the Scenery
"When you go to the tee at hole 6 at Pebble Beach and you look down there, you know it's going to be a great next 35 minutes of your life," says Kevin Streelman. "The view down 6, the feeling when you're hitting that wedge shot on 7, and then the approach shot on 8—that's the magic trio. I think No. 8 at Pebble is the most beautifully designed hole. It's a perfect golf hole for me. The approach shot on that hole is my favorite shot in the world. It's just epic."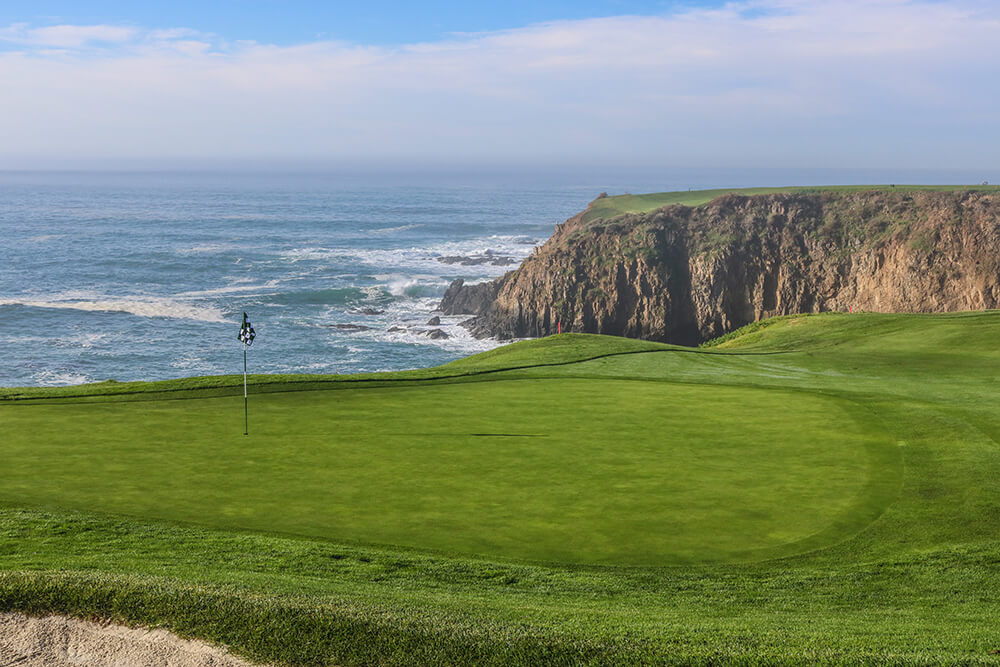 For others, the final hole at Kapalua Resort's Plantation Course stood out as much for its broad expanse of fairway as it did the views that a walk down that fairway can provide. "There's not too many tee shots where you can get up and absolutely swing as hard as you can," Harris English says of the 18th hole. "So that's fun. Being there, playing the Tournament of Champions at Kapalua, you're already feeling pretty good, and if the wind's right [on 18] you've got a pretty good eagle opportunity."
Xander Schauffele didn't hesitate to also pick Kapalua's finishing hole as his favorite. "Final holes of tournaments can sometimes be very stressful," he acknowledges, "and for the most part that's as stress-free a tee shot as we'll get. It's a massive fairway, and you can look off at the ocean and see whales breach as you're coming down. It's just awesome."
"Regardless of how the day is going," adds Jordan Spieth, "you stand on that tee and you say, 'Wow, this is just stunning.'"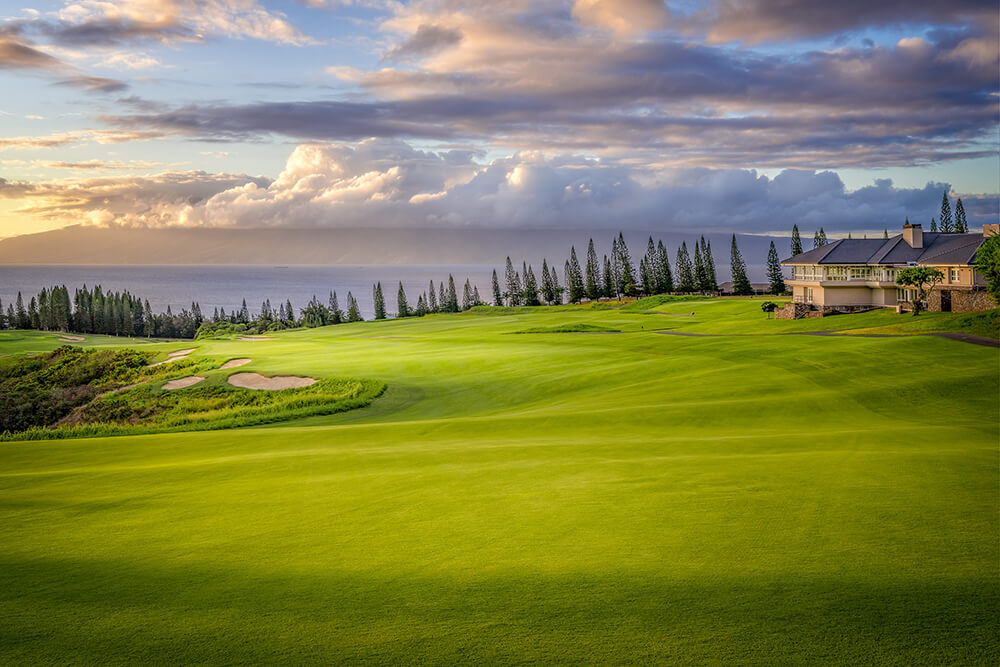 Short but Sweet
"To me, short holes provide more variety, and all the best par threes in the world are probably under 150 yards," says Justin Thomas, who highlights the 16th hole at Riviera Country Club and the 7th hole at Pebble Beach as two of his favorites.
The defending PGA Champion isn't the only player on tour to value short, one-shot designs. "The best par threes that we play on tour are always shorter par threes, but they're really challenging at the same time," says Chez Reavie, who immediately nominates No. 17 at Sawgrass as his favorite. "It's just a wedge or a 9-iron [off the tee] but it's really challenging. We play so many holes that are 220 yards or 240 yards, but when you get to a really cool hole that you know is really hard but yet you're hitting a 9-iron or a wedge, you can be really aggressive if you're comfortable."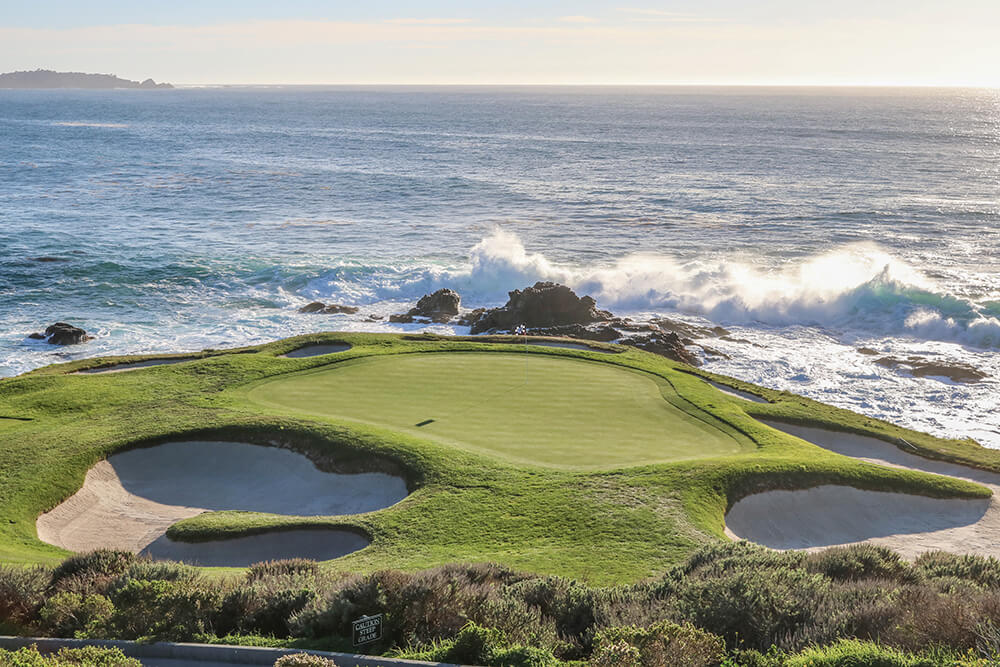 For 2015 Masters champ Spieth, the second par three on the back nine at Augusta National is the one that reigns supreme. "The 16th hole is my favorite hole there," he says. "It's a great risk/reward par three, just like No. 6 at Riviera. You have two days where you really are looking to make birdie, and there are two days where you're really trying to make par. And they don't change where you're hitting from and they don't change the green. It's just where the pins are. That makes it really fun for us."
Risks and Rewards
"I've always enjoyed the challenge of biting a little bit more off the tee box and having that translate into a drastically easier second shot," says Brian Harman. For that reason, he considers the 17th hole at TPC River Highlands to be his favorite shot on tour. "The fairway is protected by bunkers and water, and the green is protected by water short, so you can lay back and have a difficult second shot or you can push up and make your second shot much easier. It's just a perfect risk/reward hole off the tee."
Brendon Todd, by contrast, prefers the risk/reward experience on the short par four that comes two holes earlier in a round at TPC River Highlands. "The length of it, in today's age, it's not even a driver for most guys," he says of the 15th hole. "I feel comfortable aiming at the middle of the green and hitting it pretty straight, but if I miss it left, it can roll in the water, and if I miss it right it can roll in those bunkers and I'll have a tough up and down. And the green has great contouring to it. So to have such a short, challenging, drivable hole that late in the round, it's a cool spot in the tournament."
Whereas some players highlighted the drive on the 10th hole at Riviera Country Club as being the shot that most intimidates them, Keith Mitchell considers the hole to be his favorite on tour because of the vast set of outcomes that it can produce. "The volatility is so high, and there's no right or wrong way to play it," he says. "You can make a two. You can make a 10. It's probably the most controversial hole. It may be a lot of luck, but if you hit some good shots you can still be rewarded. It's just the variance of scores. You make a lot of twos and threes and a lot of sixes and sevens. I don't think that happens on any other hole on tour."
Beauty in the Design
For some tour pros, the compelling nature of a hole's design—and the requisite shots born from such a design—are what make players look forward to teeing it up there each year. Take the 16th hole at TPC Sawgrass, for example. "It prefers a draw off the tee and then a fade on the second shot, which is pretty cool when you have a hole that can do that," says Sepp Straka. "It's always a little dicey going for it because if you bail out left on your second shot, that up-and-down is brutal. It's such a well-designed hole."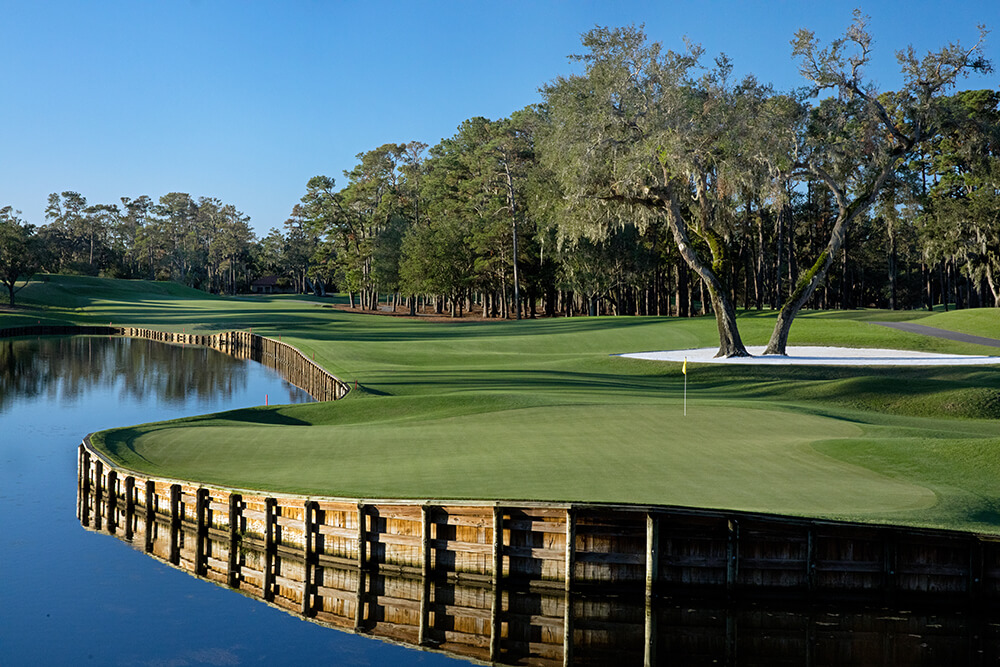 Brandt Snedeker feels similarly about the 6th hole at Pebble Beach. "It's a great visual hole—the undulations are phenomenal—and a very good risk/reward hole," he explains. "The tee shot's not a gimme, but if you put your tee shot in play you'll have a blind second up the hill. And once you get your second shot up there, you get one of the prettiest views in golf on top of that hill. It's just a really cool golf hole the way that they designed it. It's one of my favorite holes. I look forward to playing it every year."
What are your favorite holes to watch the professionals play on the PGA Tour?