If you could only play one course for the rest of your life, where would you choose to play?
It's a question that golfing friends often ask each other, so we decided to ask a bunch of PGA Tour players to find out where they would choose to play golf if they could only tee it up at one course. Much like asking where a golfer would play the last round of their life (a question that we also asked PGA Tour players—click here for that story), the answers from some of the PGA Tour's best might surprise you.
The Birthplace of the Game
Perhaps predictably, the answer for many players was the Old Course at St. Andrews. For Stewart Cink, it was an easy choice. "It's a great course with so much variety," he says. "It's got countless creative opportunities, and on top of how good the course is, if you take the wind direction and turn it by five degrees, it's a completely different course. So it's never the same twice in a row."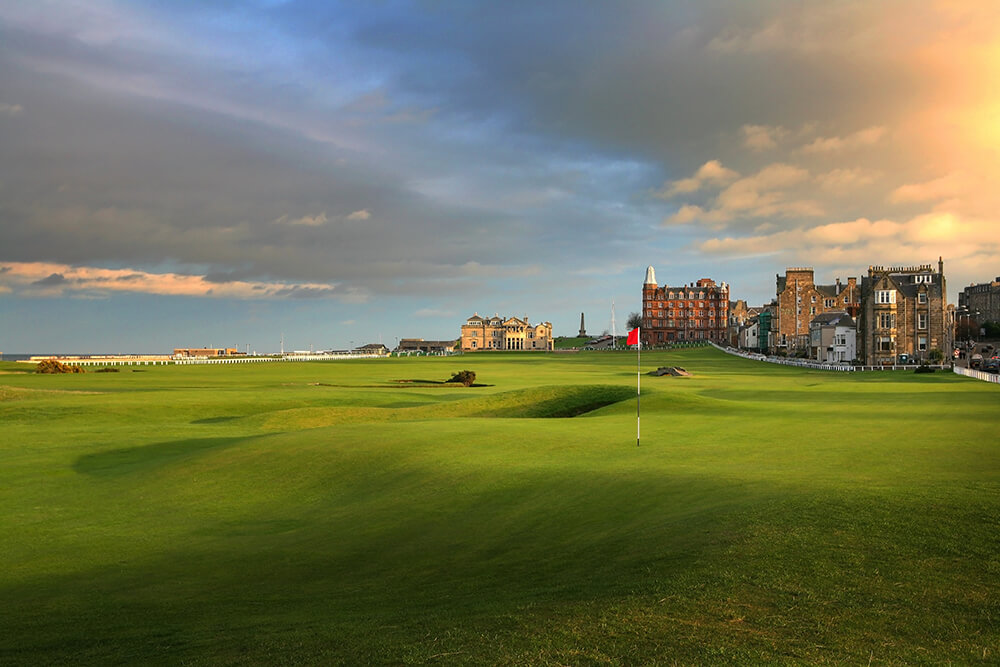 "I wouldn't want it to be a grind or a struggle," says Tommy Fleetwood, who likes that the challenges of a round played on the Old Course aren't usually connected to tee shots. "It's much more a second-shot golf course; it plays different every day, and you can play the course backwards, as well—which they do sometimes."
Open champion Francesco Molinari also picked the Old Course, but he did so mostly for the types of rounds that he envisions himself playing for the rest of his life. "I would obviously play with friends," he explains, "and golfers of very different ability levels can all play well there, so that's a course I would enjoy to play over and over again."
Proper Links Experiences
The founding layout in St. Andrews wasn't every player's answer, of course, but that traditional style of play dictated others' decisions. Kelly Kraft, for example, settled on Maidstone Club in East Hampton, N.Y., specifically because he likes links golf. "It's a very linksy style of golf that's super fun, with a lot of variety," he says of the course, adding that he's played there several times since his first visit a few years ago. "It's not that hard, but it can be challenging if it's windy. It's a super cool place."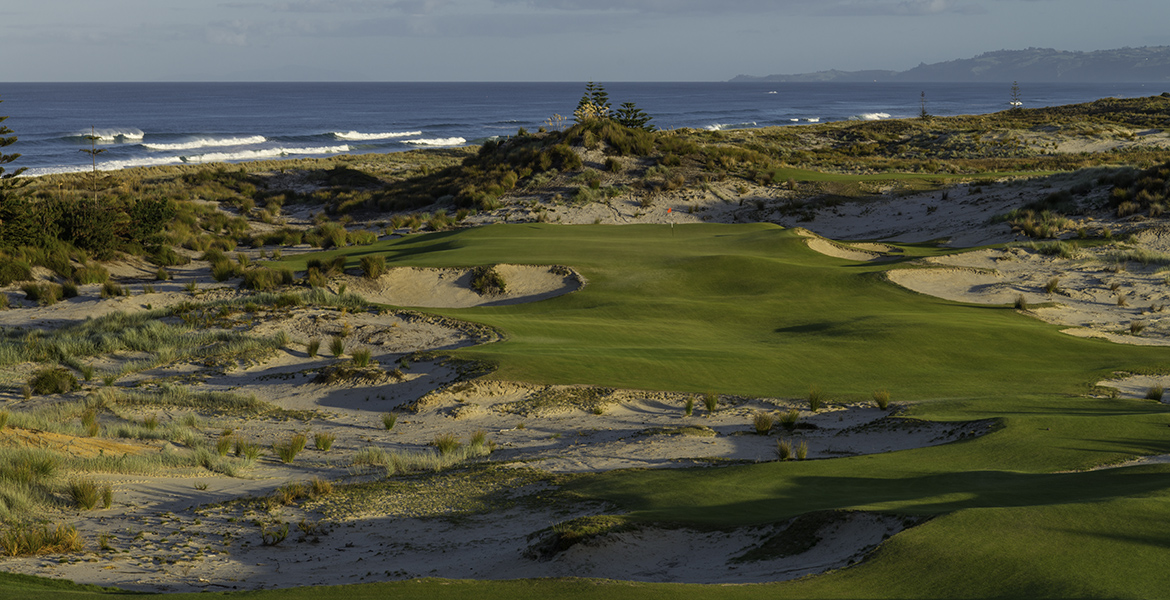 Matt Kuchar, who came closest to a major victory in 2017 on a classic links course, Royal Birkdale, is also influenced by that traditional style of golf. Yet, the one course he would play for the rest of his life is more than 11,000 miles away from the west coast of Scotland. "My number one is Tara Iti in New Zealand," he says. "To me, there's something about links golf—it's what I feel like golf was meant to be. It feels right. And Tara Iti is proper links golf. It's fun to play. It's not punishing—it's challenging, yet fun—and it's beautiful at the same time."
Land & Scenery
Ryder Cup captain Zach Johnson took ample time contemplating his answer to this particular question and ultimately provided a handful of choices based on different criteria. "The best golf course I've ever competed on is Shinnecock," he begins. "The topography of the land makes it really, really good. It is 18 holes unlike any other that we have in the United States and it's as good a golf course as I've ever stepped foot on.
"But if I'm going to play a course that I'd love to go play and take my dad or brother or my buddies, it's a toss-up between Pine Valley and Wade Hampton Golf Club. It's a hard pick, but Pine Valley is legitimate in its ranking because it's the most unique piece of land where I've ever played golf."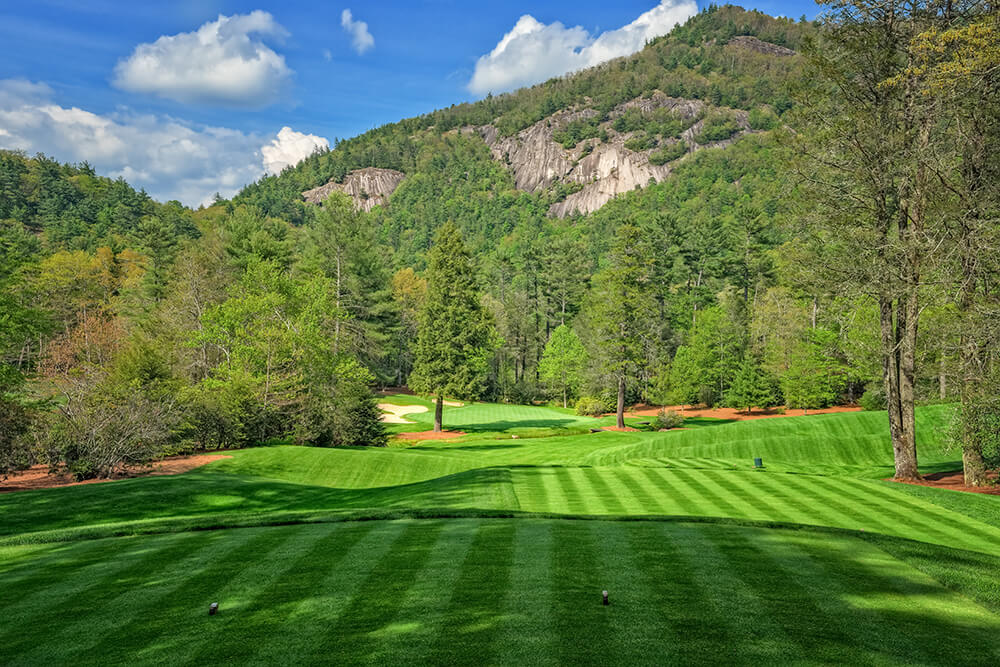 Billy Horschel share's a similar appreciation for Pine Valley. "It just fits with what I would love to play for the rest of my life," he says, alluding to the layout's natural aesthetic. "It's a challenging golf course, and the walk is equally as challenging—the course lives up to its reputation for being difficult—and when I played there for the first time, about nine years ago, I absolutely fell in love with it."
Love at first sight may best describe the relationship that Russell Knox has with Harbour Town Golf Links on Hilton Head Island, S.C. "I guess I'm probably in the minority now," he says, "but I like big trees, and a lot of the holes at Harbour Town are framed nicely by beautiful trees. I enjoy that about a golf course—when there are big trees and it's not too open. It's just a great little track."
Home Field Advantage
Initially, Corey Conners considered choosing Augusta National, in large part because every round that he's played there has felt so special. But the thought of only playing there—and the course losing a bit of its prestige as a result—made him choose his hometown Listowel Golf Club in Ontario, Canada. "It's not that championship test," he acknowledges, "but it's just who I am and where I grew up, so the comfort level there is really high. I mean, Augusta National would be cool, but I've got a soft spot for my hometown of Listowel."
2016 PGA Champion Jimmy Walker takes an even more pragmatic approach in his decision to not pick Augusta. "I don't have any friends who can go play with me [there], so what's the point?" he asks. "The thought of only playing one course… I'd probably just pick my home track, San Antonio Country Club. It's where my friends are at, and it's where my boys can play."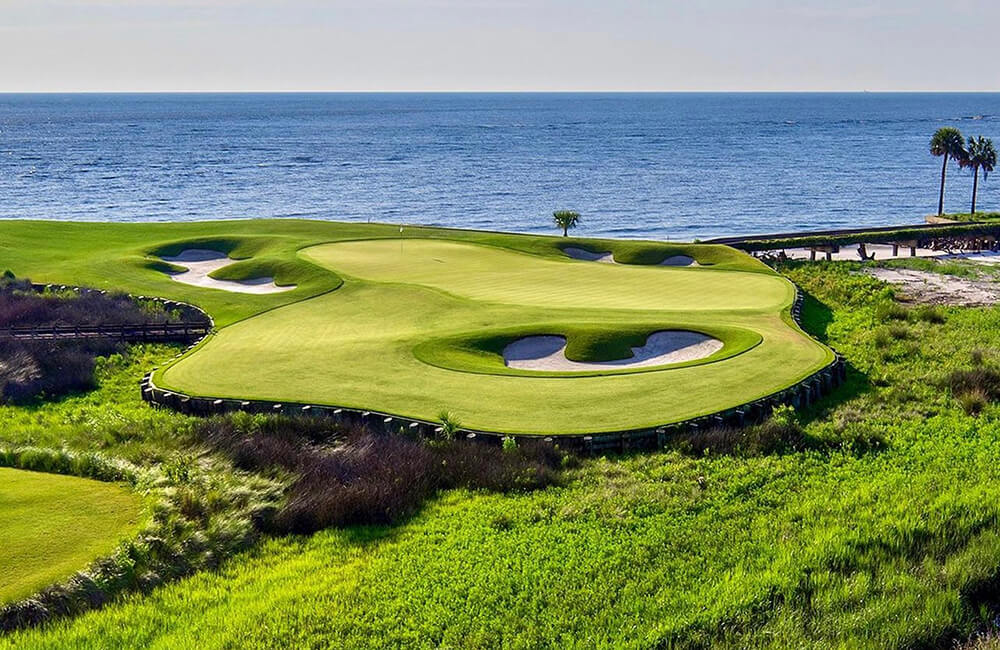 Not surprisingly, a number of other tour players also chose their home clubs, some for equally logical reasons. "If I had to play one course, I'd sleep in my own bed and play my favorite golf course, Ocean Forest Golf Club," says Patton Kizzire. "It's such a great golf course with great membership, and it's the only golf course on Sea Island."
Chez Reavie factors in familiarity, nostalgia, and a good test of golf when deciding that his home club, Whisper Rock Golf Club in Scottsdale, Ariz., is where he'd choose to play if he could only tee it up at one course. "I joined in 2004 right when I turned pro, and I got to play with a lot of PGA Tour players when I was a no-name college kid learning how to play," he says. "The golfing experience and all the people there are great. It's just a special place."
California Dreamin'
When presented with the question, many PGA Tour pros immediately ventured to the West Coast—California, in particular. But not every player chose the same course. Kevin Streelman, who considers himself a course architecture enthusiast, would gladly only play at Cypress Point for the rest of his life. "It's on the ocean and an Alister MacKenzie masterpiece," he says. "It's just one of the most beautiful places, especially for a golf nerd."
Scenic beauty also factors into Denny McCarthy's answer, one that he acknowledges is "probably a cliché answer." For McCarthy—as would be the case for many of us—Pebble Beach Golf Links is the course he'd choose to play if he could only play one place for the rest of his life. "It's just a very enjoyable walk, and it's hard to get mad playing golf there," he says. "You're just looking at ocean for half the holes and you're right there on the coast. I took it [the AT&T Pebble Beach Pro-Am] off for a few years and then came back to it a few years ago, and I was like, 'Man, why did I take this place off again? This place is awesome.' So that's one [tour stop] that's going to be back on the schedule."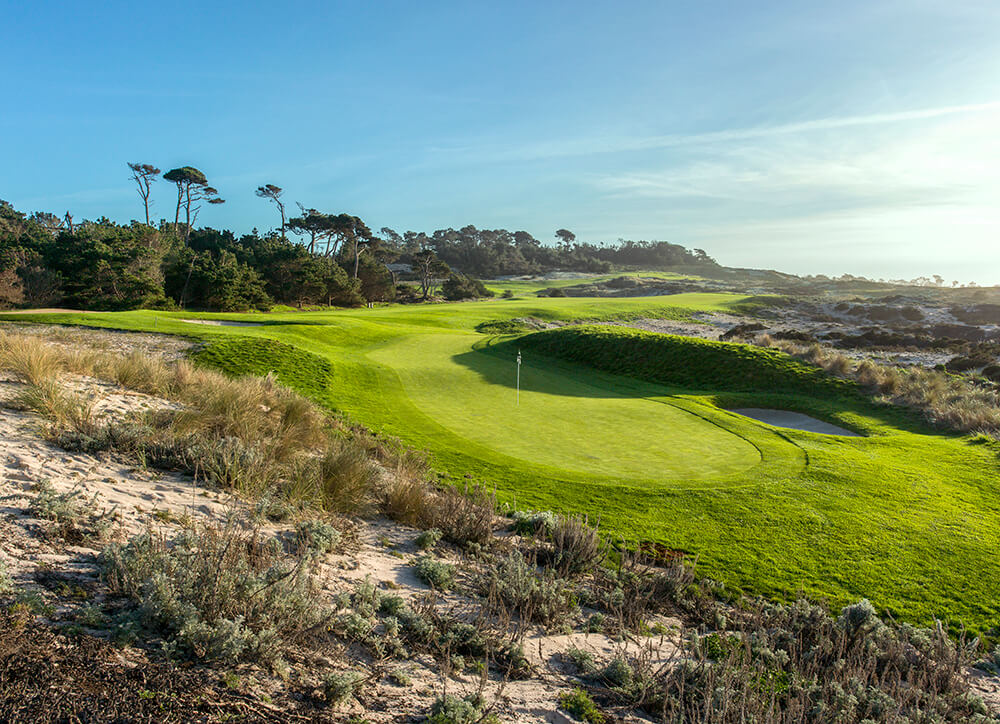 As a "California kid," James Hahn acknowledges that he needs to be near the ocean, which is why his mind immediately fixates on both Pebble Beach and Spyglass Hill. Ultimately, Hahn chooses Spyglass, but for a very practical reason. "If so many people want to play Pebble as the only golf course that they're going to play for the rest of their lives," he says, "it's going to be hard to get a tee time."
And then there's Riviera Country Club, a golf course that many tour players won't miss during the season, not to mention one that's home to a handful of holes that are among the pros' favorite golf holes on tour during the year—and one that introduces a shot that many players consider to be one of the most intimidating. "It's a great golf course; it's probably one of the top three on tour," says Collin Morikawa. "Plus, it's in L.A., so I can be in a city where there's a lot to do and I can go out and have good food."
Xander Schauffele concurs, though the Olympic gold medalist chooses the Golden Age classic more for the playing experience that it provides. "It's a well-designed golf course that's very difficult, but also very fair," he says. "If you had to play one course every day and not get bored of it, seeing different shots and hitting different shots, it would be a course like Riviera."
Where would you choose to play if you could only tee it up at one course for the rest of your life? Tell us where, and why, in the comment section.