The big-name architects designed courses that anyone-including you-can play. Here are the best from each of them.
One of the great things about golf is how many courses are open to the public. Another terrific feature is that so many different individuals brought their aesthetics and expertise to the task of designing courses. Put those two facts together and take joy in knowing that you can experience the different philosophies of the leading architects from the game's earliest days until now. In identifying the best courses from 20 leading architects, we had only two criteria: At least one be in the U.S., and the course had to be their original design (although it may have since been renovated). We went overseas when the work is just too good to ignore; expand your world view and you'll find dozens more examples. Are these their only public courses worth playing? Absolutely not. But they provide perfect starting points for appreciating the creativity and skill of golf's greatest artists.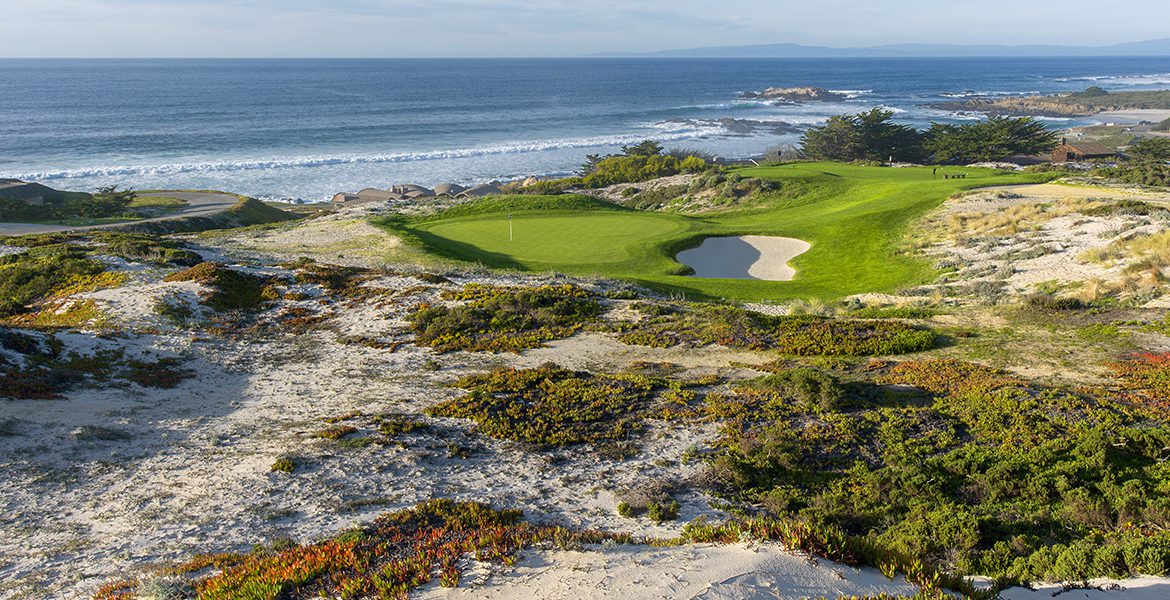 Charles Blair Macdonald (1855–1939)
The "father of American golf" was also our first home-grown architect. He held very firm ideas about what made a good course ("…at least six bold bunkers at the end of two-shot holes or very long carries from the tee"), based on having studied layouts in the UK. He also brought to the New World the concept of "templates," reproductions of classic hole designs that show up on all his courses (an idea also employed by his protégé, Seth Raynor).
BEST: The Greenbrier-Old White TPC (White Sulphur Springs, W.Va.); BETTER: Mid Ocean (Bermuda); GOOD: Yale (New Haven, Conn.; any alum should be able to get you on)
Alister MacKenzie (1870–1934)
Famously the author of 13 essential features on a golf course, "The Good Doctor" usually followed his own rules, creating easily walkable ("no hill climbing"; "two loops of nine holes"; "little walking between greens and tees"), wonderfully routed, and elegant designs. He created boldly shaped bunkers and greens (he designed Augusta National, after all), while making ingenious use of natural features like the barrancas at Pasatiempo, one of his very few public-access courses in the U.S.
BEST: Royal Melbourne-West (Australia); BETTER: New South Wales (Australia); GOOD: Pasatiempo (Santa Cruz, Calif.)
Donald Ross (1872–1948)
It's overly simplistic to say all Ross courses include pushed-up greens surrounded by tightly mown chipping areas. But those are among the features he saw growing up on Scotland's Royal Dornoch, which influenced the 400 or so courses he is known to have designed. He always tried for a natural, links-like feel, placing greens where the land dictated, and emphasizing the short game. The sandy soil of central North Carolina fit his style perfectly, which is why the courses in and around Pinehurst are among his best.
BEST: Pinehurst No. 2 (Pinehurst, N.C.); BETTER: Broadmoor-East (Colorado Springs, Colo.); GOOD: Pine Needles (Southern Pines, N.C.)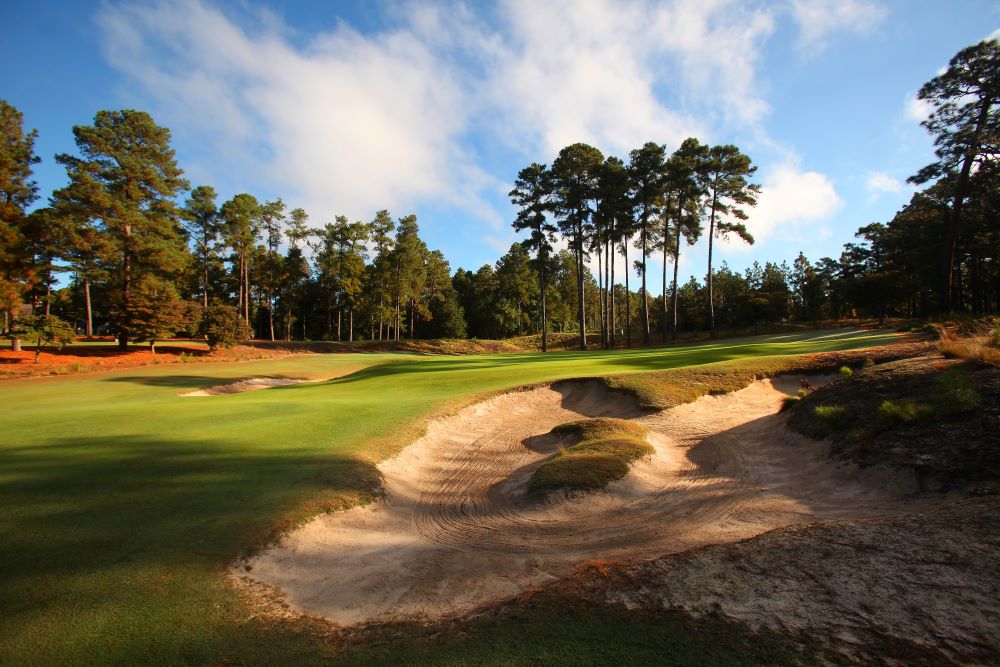 Seth Raynor (1874–1926)
Macdonald acolyte Raynor was even more slavish to the concept of template holes than his mentor, and more engineered in creating them, favoring hard-edged lines and geometric greens and bunkers. His early death means he has few courses of his own (although he was involved in almost all of Macdonald's) and precious few open to the public.
BEST: Rock Spring (W. Orange, N.J.); BETTER: Thousand Island (Wellesley Island, N.Y.); GOOD: Hotchkiss (Lakeville, Conn.)
A .W. Tillinghast (1876–1942)
"Tilly" designed to suit the property, spending hours walking the land then crafting holes in harmony with it. He was one of the first to angle fairways, both subtly and boldly, and set greens at angles to their approaches while leaving openings in front to allow shots to run on (early on, he thought golf should be fun). He often built large hazards—one huge bunker or a collection of smaller ones—with some trouble large enough to affect more than one hole. His most prevalent characteristic? Originality.
BEST: Bethpage Black (Farmingdale, N.Y.); BETTER: Bethpage Red (Farmingdale, N.Y.); GOOD: Brackenridge Park (San Antonio, Texas)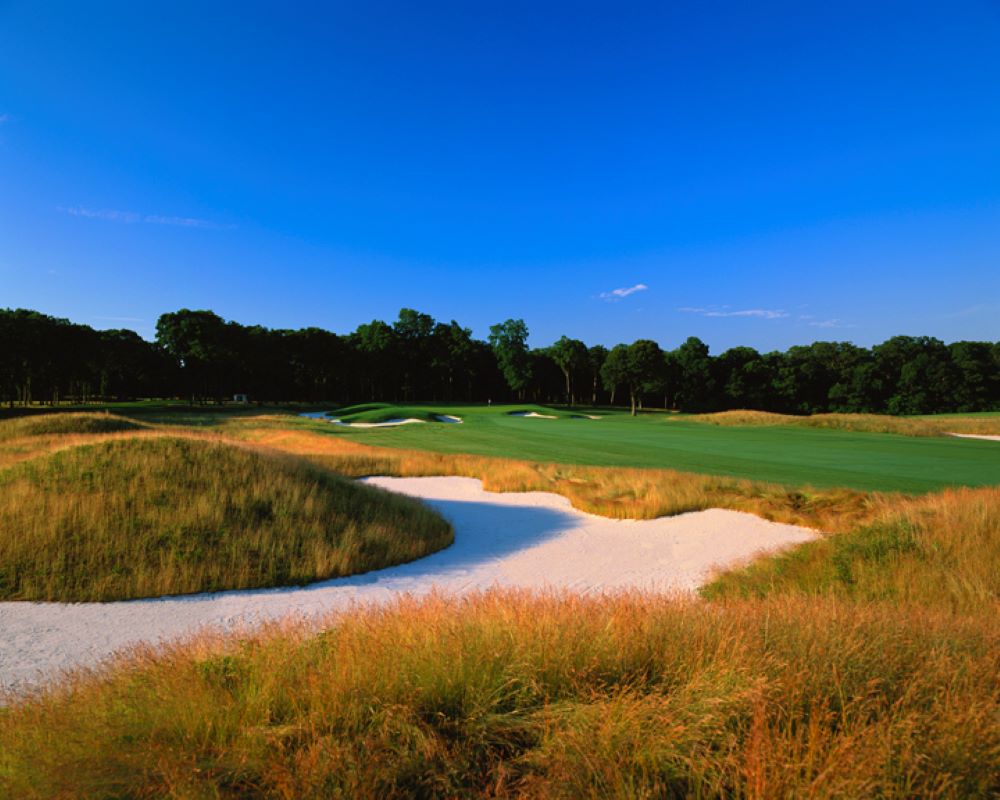 Stanley Thompson (1893–1953)
Canada's most famous architect, Thompson did most of his work up north, coast to coast. His courses are beautiful and dramatic, and inspired by the surrounding landscape (like the Rocky Mountains) while blending harmoniously with it. They're also usually walkable, despite their scale, and as scenic as they are enjoyable. He wanted to design courses to "test the skill of the most advanced player, without discouraging the 'duffer.'" He succeeded.
BEST: Banff Springs (Banff, Alberta, Canada); BETTER: Cape Breton Highlands Links (Ingonish, Nova Scotia, Canada); GOOD: Jasper Park (Jasper, Alberta, Canada)
Dick Wilson (1904–1965)
Robert Trent Jones Sr.'s main competition for leading architect after World War II, Wilson was less prolific but still influential. He favored wide fairways and doglegs, man-made lakes, and raised greens protected by free-form bunkers. He summed up his philosophy by saying, "Golf is an aerial game. If you want a ground game, go bowling."
BEST: Cog Hill No. 4 (Lemont, Ill.); BETTER: Doral-Blue Monster (Miami, Fla.); GOOD: Garrison (Garrison, N.Y.)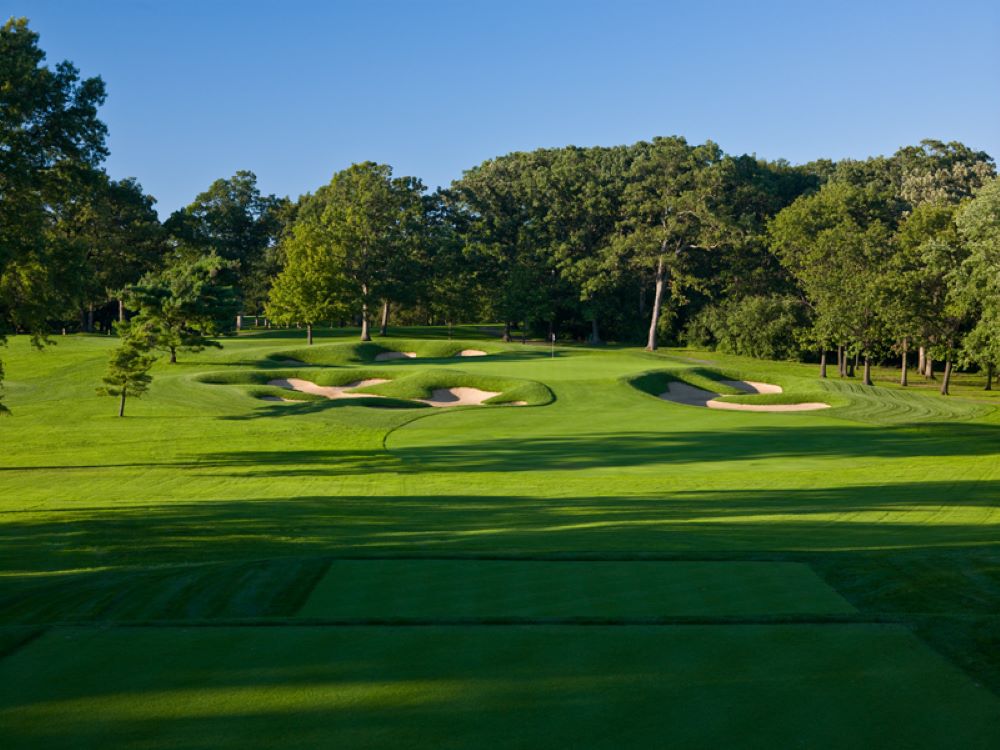 Robert Trent Jones Sr. (1906–2000)
"Hard par, easy bogey" neatly summarizes Jones Sr.'s nearly 500 courses, new or redone, built over seven decades. He didn't invent risk-reward, but raised it to new levels. He believed in big, bold, heroic designs, characterized by long "runway" tees, tight fairways, and big bunkers—in short, what we think of as U.S. Open hard. His public courses tone down those features, but not by much.
BEST: Spyglass Hill (Pebble Beach, Calif.); BETTER: The Dunes Club (Myrtle Beach, S.C.); GOOD: Mauna Kea (Big Island, Hawaii)
Pete Dye (1925–2020)
The evil reputation isn't fair: Yes, Dye built many tough courses, but often because he knew Tour pros would play them. He actually championed average golfers, providing numerous clues (and tees) for how to play a hole—if they'd take the time to look. From an early-career trip to Scotland he brought back such elements as railroad ties, angled fairways, and open-fronted greens. Many of his courses are open to the public.
BEST: Whistling Straits (Sheboygan, Wis.); BETTER: TPC Sawgrass (Ponte Vedra Beach, Fla.); GOOD: Ocean Course at Kiawah (Kiawah Island, S.C.)
Arnold Palmer (1929–2016)
While never clear just how involved The King was in the designs that bear his name, there's no doubt he hired talented associates who created a wide variety of courses—more than 300—that were workmanlike and approachable, like the man himself. It's difficult to see a coherent philosophy, so go with what his company's website says, courses that are "beautiful, fun to play, and inspire the soul."
BEST: Tralee (Ireland); BETTER: Bay Hill (Orlando, Fla.); GOOD: Teton Pines (Jackson Hole, Wyo.)
Robert Trent Jones Jr. (b. 1939)
The older of Jones Sr.'s two sons, "Bobby" brings numerous artistic influences to his work (he is a published poet), resulting in eye-pleasing designs that revel in pushing convention. While willing to move tons of dirt to make the course fit the land, Jones Jr. also is a leading proponent of environmental sensitivity, limiting water use, and protecting native species.
BEST: Chambers Bay (University Place, Wash.); BETTER: Sentry World (Stevens Point, Wis.); GOOD: CordeValle (San Martin, Calif.)
Jack Nicklaus (b. 1940)
Nicklaus is hard to categorize due to a long (50-plus-year) career and a willingness to adapt to the times. Criticized for building courses that suited how he played (long, hard, left-to-right) and featuring rows of nettlesome mounding, he's mellowed, even redoing some of his early work with wider fairways, softer greens and surrounds, and encouraging rather than scaring away mid- and high-handicaps.
BEST: Manele (Lanai, Hawaii); BETTER: Pronghorn (Bend, Ore.); GOOD: Reynolds Lake Oconee-Great Waters (Greensboro, Ga.)
Rees Jones (b. 1941)
Jones Sr.'s younger son made his name renovating courses, often his father's, for major championships. His original work largely follows his father's in size and boldness, but with less deception, opting to show the golfer exactly what's out there, both targets and trouble. Often criticized for making his renovations overly difficult, most of his original courses are quite playable.
BEST: Cascata (Boulder City, Nev.); BETTER: Quintero (Peoria, Ariz.); GOOD: TPC Danzante Bay (Mexico)
Tom Weiskopf (b. 1942)
One of the best, and most involved, of the player-architects, Weiskopf first worked with Jay Morrish before going on his own in 1994. His courses are classic, straightforward, and fair, and include at least one drivable par-four (which he first saw on the Old Course) because they're a test of strategic thinking over strength that can result in a wide variety of scores.
BEST: Forest Dunes (Roscommon, Mich.); BETTER: TPC Scottsdale (Scottsdale, Ariz.); GOOD: Troon North-Monument (Scottsdale, Ariz.)
Tom Fazio (b. 1945)
No matter where a Fazio course is—and thanks to earth-moving equipment and the desire to please a client, he'll build almost anywhere—it is sure to be attractive (lushly landscaped, meticulously maintained) and suitable to all golfers. And while he might be criticized for a beautiful sameness, his courses always do well in the rankings.
BEST: Shadow Creek (Las Vegas, Nev.); BETTER: Karsten Creek (Stillwater, Okla.); GOOD: Fallen Oak (Saucier, Miss.)
Bill Coore (b. 1946) & Ben Crenshaw (b. 1952)
Among the earliest proponents of so-called "minimalist" design, this duo takes its cues from the "golden age" and classic British links, the land dictating what and how much can be done. This is especially true on and around the greens, but extends to wide fairways and ultra-natural bunkers and waste areas. Plus, they always manage to combine strategy with fun.
BEST: Kapalua-Plantation (Maui, Hawaii); BETTER: Bandon Trails (Bandon, Ore.); GOOD: Cabot Cliffs (Inverness, Nova Scotia, Canada)
Greg Norman (b. 1955)
Like many player-architects, Norman has been criticized for courses too hard for most golfers. He also didn't have a definitive style, probably because associates did most of the work. There now seems to be more cohesion, favoring bigger fairways and open-front greens. Courses in Vietnam are earning high praise, and like Cabo's Rancho San Lucas, show an appreciation for wind-swept, links-like land.
BEST: Wente Vineyards (Livermore, Calif.); BETTER: Rancho San Lucas (Mexico); GOOD: TPC San Antonio (San Antonio, Texas)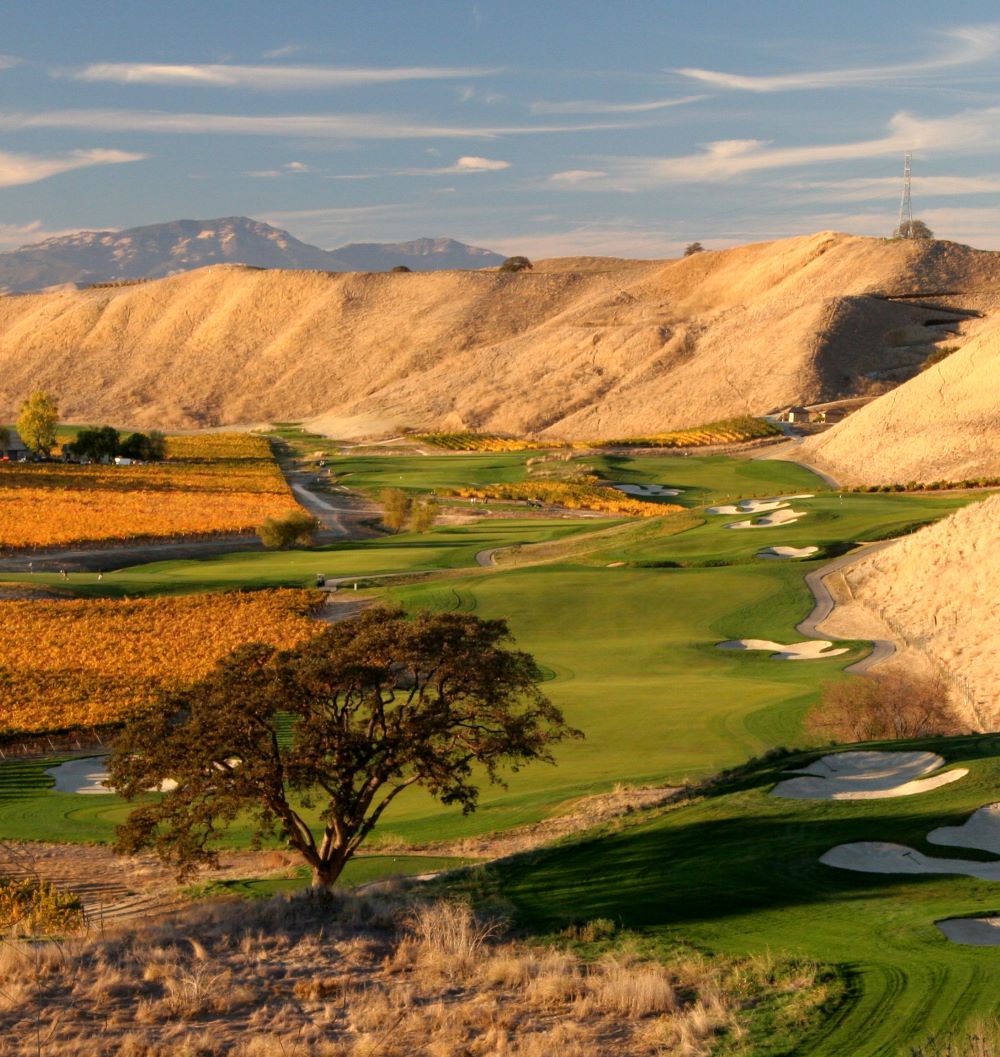 Tom Doak (b. 1961)
Minimalism's other "father," Doak was influenced by the courses of the UK and working with Pete Dye. From both he learned to use the land as he found it, but he's expert at moving dirt without drawing attention to it. He favors big, rolling greens as found on the Old Course, and likes to break convention with routings, blind shots, and other elements that keep the golfer engaged.
BEST: Pacific Dunes (Bandon, Ore.); BETTER: Cape Kidnappers (New Zealand); GOOD: Old Macdonald (Bandon, Ore.)
Gil Hanse (b. 1963)
Since his first job was interning for Doak (who is only two years older), it's no surprise Hanse's courses are minimalist and UK-inspired, adding what some see as more interest in aesthetics. He's also done some high-profile renovations, not only taking courses back to their roots but absorbing from the likes of Raynor, MacKenzie, Ross, and others and adapting their principles to the modern era.
BEST: Streamsong Black (Bowling Green, Fla.); BETTER: Mossy Oak (West Point, Miss.); GOOD: Pinehurst No. 4 (Pinehurst, N.C.)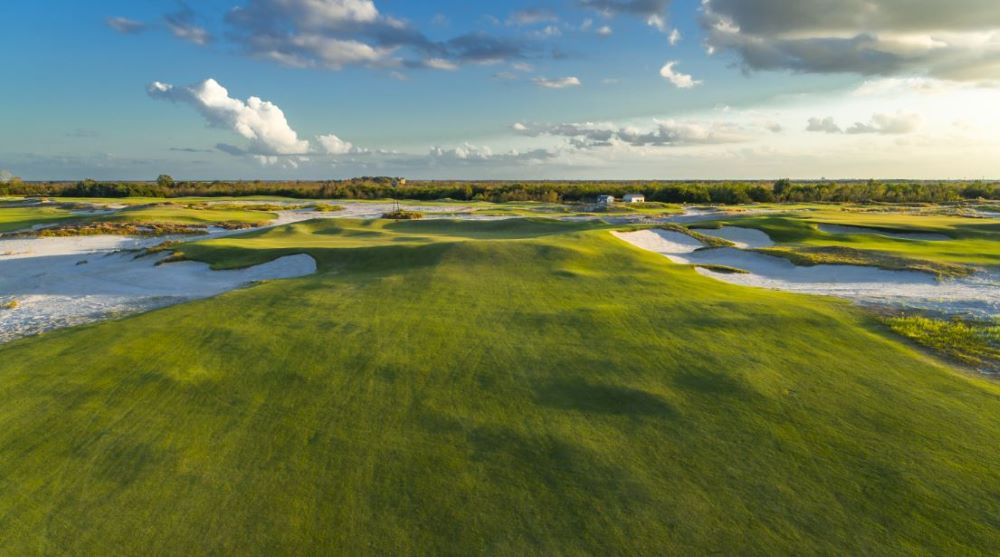 David McLay Kidd (b. 1967)
After success at a young age with the first course at Bandon Dunes—praised for its playability—Kidd changed tacks, building difficult, contrived layouts that damaged his reputation. Back to favoring fun, he's become a zealot for big fairways and greens, visual drama, and inclusiveness.
BEST: Gamble Sands (Brewster, Wash.); BETTER: Bandon Dunes (Bandon, Ore.); GOOD: Mammoth Dunes (Nekoosa, Wis.)