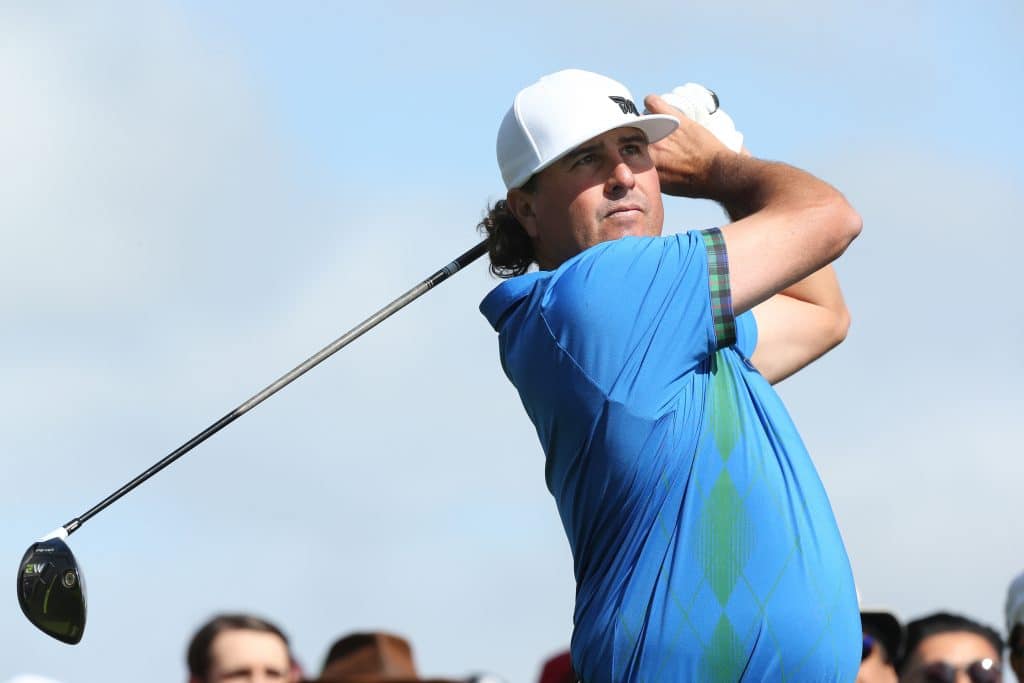 Pat Perez finished in a tie for 28th at the Genesis Open at Riviera this past week. Not exactly a finish that's going to garner a lot of headlines. However, Perez had a rough stretch on the back nine on Sunday that now has some people talking.
After a bogey on the par 4 11th, Perez stepped up to the tee box on 12 and this happened:
Pat Perez just hit a guy square in the dome pic.twitter.com/E4YBxfaiBn

— Fore Play (@ForePlayPod) February 19, 2017
While it's never good to see a spectator get hit, it happens when fans are lining the fairway trying to get a good look at the action. Unfortunately for Perez, his stretch of bad luck wasn't over.
Three holes later, Perez once again stepped onto the tee box and, well, you can see where this is going.
Pat Perez is just picking people off one by one pic.twitter.com/hvkjWe7Ou2

— Fore Play (@ForePlayPod) February 19, 2017
Perez managed to par both holes on his way to a 1-over 72 in the final round.