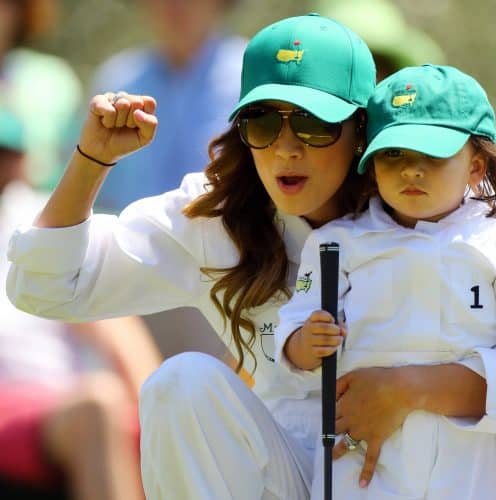 The first Par 3 Contest was held the Wednesday before the Masters in 1960. For 56 straight years, patrons, players, and their friends and families gathered at Augusta National's 9-hole par 3 course for an afternoon of fun before the season's first major got underway. The event had never been cancelled. That was, until 2017.
For the first time in the now 57 year history of the event, the Par 3 Contest did not crown a winner. In fact, it lasted only 55 minutes before it was cancelled due to bad weather.
The fact that the powers to be at Augusta National were even able to get the event started might have been a small miracle.
The course was evacuated for the first time yesterday around 10:30am as a nasty storm made its way through the Augusta area. With patrons being forced to leave the grounds, it seemed pretty early on that the Par 3 Contest was in danger. With the weather looking to improve though, the Green Jackets made the decision to re-open the grounds at 12:30, just in time for the start of the event.
Unfortunately though, it was short lived as another strong storm cell made it's way toward Augusta, causing the course to be closed for the remainder of the day and cancelling the event for good.
Augusta Chairman Billy Payne expressed his disappointment, but said it ultimately came down to patron safety.
"The safety of everyone on our grounds was the determining factor in the decision to close the course and cancel the Par 3 Contest," Augusta National chairman Billy Payne said in a statement. "We share in the disappointment of our patrons, but the safety of our grounds is always our primary concern."
The day wasn't a complete wash though. In the short time that the event was held, Mike Weir made the lone hole-in-one, acing the fourth hole with a 9-iron.
2003 #themasters champion @MikeWeir made a hole-in-one on No. 4 before weather caused the Par 3 Contest to be canceled. pic.twitter.com/ULssErcboW

— Masters Tournament (@TheMasters) April 5, 2017