By the Digital Contributors to LINKS Insider
The turn of a new year signifies another opportunity to reflect on accomplishments and create a fresh set of goals—here at LINKS, we asked our digital contributors to tell us their golf-themed New Year's Resolutions.
Happy New Year (and new decade!) from all of us at LINKS!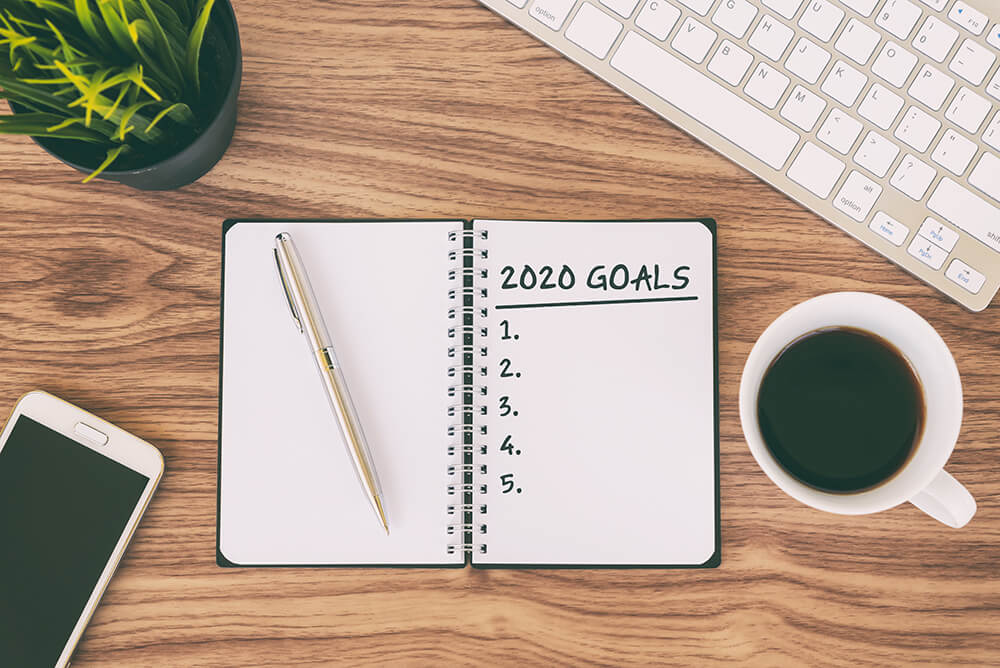 Erik Matuszewski: I'm exceedingly fortunate to get the opportunity to have some incredible golf experiences every year. And while there are always special courses and golf adventures on my to-do list, what I'm most committed to doing this year is sharing this great game with friends and family. My best friend didn't play a single round of golf in 2019 after taking a new job. It's easy for anyone to let everyday life "get in the way," and that's particularly true when it comes to a pastime like golf. My friend's extended golf hiatus made me realize I need to take a more active role in encouraging my buddies to get out and play, even if we're spread across different states now. So, whether it's a dedicated golf trip or a weekend get-together, I've resolved to be a better golf facilitator in 2020. That applies to my kids too.
One of my lasting memories from 2019 was a family trip to Big Cedar Lodge in Missouri and playing the phenomenal Top of the Rock par-3 course with my three daughters. Experiences like that not only create memories but can also help create lifelong golfers. And whether it's in their teens or their 30s, I hope my girls want to hang out with dear old dad on the golf course and share stories about what's happening in their world. Golf has given me a lot over the years—the least I can do is better share its joys with those closest to me.
David DeSmith: Here are my top 2020 golf resolutions…
Play golf in the land of my ancestors—The Netherlands—where there are several acclaimed links courses within a short drive of Amsterdam and all its many attractions and diversions.
Take some putting lessons and regain much-needed confidence in my flat stick.
Play at least one round in each of the six New England states.
Tee it up at least once with both of my sons, whether it's where they live in Detroit and L.A. or elsewhere.
Adam Stanley: Making a choice to cover golf for a living was the best decision I ever made, but my New Year's resolution for 2020 is to put my nose to the grindstone and practice more. I've been hovering around the same handicap (15, on a good day) for a bunch of years now. While I am fortunate to have the chance to travel and play, I'd love to set aside time and commit to actually trying to get better at this crazy game.
Tony Dear: I'm not concerned about playing better so much as playing more. I live free of what Bernard Darwin called the "pleasantly fatuous belief" that I'll be a better player this year than I was last. Of course, I'd rather play well than poorly, but it won't really matter if I don't. To be able to play more though, I'll need to perform some pretty elaborate stretches every day, enroll in a yoga class, and return to the acupuncture clinic.
More important than any of that, though, will be continuing to learn everything I can about the game as that is where my joy from golf now comes. I'll up my golf watching, listening, and especially reading—a book a month is a reasonable target for a slow-ish reader like me.
Ryan Asselta: My golf New Year's resolution for 2020 is to take my two sons (Michael 11, and Rory 10) back to the course I grew up playing as a kid. As a teenager I spent every afternoon during the summer chasing daylight and playing Spook Rock Golf Course, a municipal layout in Suffern, N.Y. Despite living only a few miles away, I have not played the course in close to 20 years. I'd like to change that in 2020. It's time to bring my boys, who both play a ton of tournament golf, and share a place with them that produced so many fond golf memories for me. My first birdie, my first round in the 80s…I'm already getting excited just thinking about it.
Al Lunsford: I'm going to steal a page from Tony Dear's book here, pun intended. I've made a similar reading resolution year after year—along the lines of a book or two a month—and consistently find I've fallen short by the time the ball drops. In golf there are always new things to learn, so making a commitment to stay informed on the past, present, and future of the game through reading is one of my resolutions.
A second goal, that is becoming more difficult with each passing year, is planning and following through with the annual boys' golf trip. My friends and I have gotten to the age of weddings and newborns popping up left and right. It has been a couple of years since we took our "talents" to Myrtle Beach for a golf weekend—with the updates at Pinehurst Resort and the close proximity of most participants to our home state of North Carolina, I hope that the stars can realign.
Here's to 2020! Let us know what your New Year's resolutions are in the comments section below.