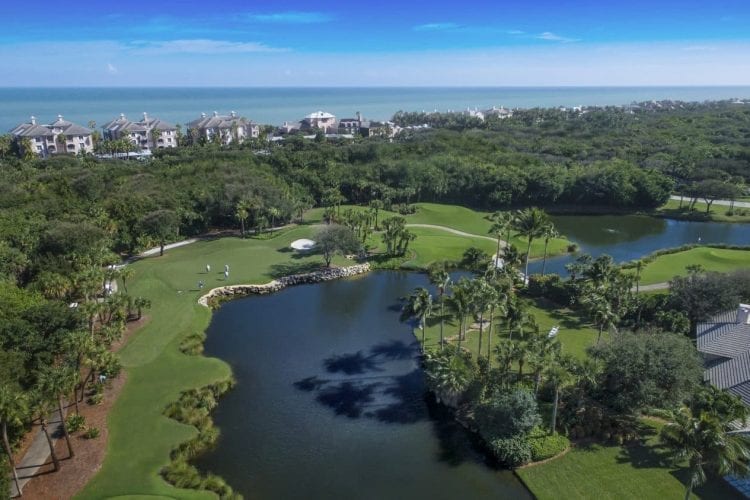 There are a number of notable golf communities in what locals call the "Treasure Coast" of Florida. "But what owners like about Orchid Island is that it's a bit smaller than most of the others," explains General Manager Rob Tench. "You get to know all your neighbors. And we have three different facilities, so nothing ever seems too crowded."
Located on 600 acres of prime property between the Indian River Lagoon and the Atlantic Ocean, Orchid Island has been busily, but quietly, upgrading. The beach club recently reopened with a new pool bar, multipurpose room, and expanded lounge. The tennis and fitness club added more courts and wellness rooms. And in the golf club are cozy new places to relax, drink, and dine, inside and out. All three clubs offer dining, from causal to slightly more formal.
The Arnold Palmer-designed golf course moves between ocean and lagoon, past palms and stately old oaks. The course, a long-time U.S. Open qualifying site, will host the 2018 U.S. Senior Women's Amateur Championship. But it's very playable by golfers of all kinds and ages.
Befitting its away-from-it-all setting, Orchid Island architecture has a West Indies accent, homes low-rise, open-air, and lushly landscaped. Most of the 350 residences are along the golf course, with a few along the ocean, from $1–$12 million; 60 oceanfront condos are $1–$2.4 million. The few lots left are $175,000–$575,000.