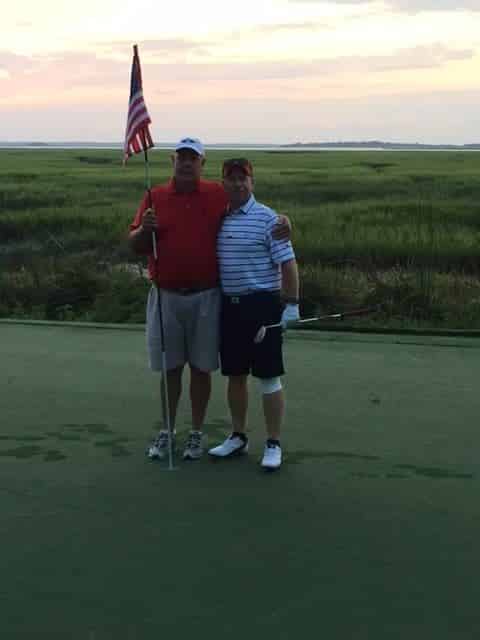 Ever played more than 36 holes in a day? How about 54? 100? 200? Isn't that impossible?! Old Tabby Links Director of Golf Billy Sampson will play over 200 holes of golf this coming weekend to raise money for a cause close to his heart.
Sampson is taking on the challenge to benefit the Folds of Honor Foundation. The foundation provides post-secondary educational scholarships for children and spouses of military service men and women killed or disabled while serving in the military. The marathon will take place on Patriot Golf Day, which falls on September 3rd. The day was started by Major Dan Rooney, an F-16 fighter pilot, a golf course owner, a PGA Professional, a USGA member and real-life hero, to help raise awareness for the cause. Folds of Honor Foundation is celebrating their 10th anniversary and has awarded over 10,000 scholarships.
Last year at Old Tabby Links on Spring Island, S.C., Sampson played 214 holes in a 12-hour period. He raised over $70,000 last year and hopes to raise more with this attempt. Every $5,000 donated to the foundation yields one scholarship. Supporters donate in lump sums or on a per-hole basis.
To support the cause and Sampson on his walk, consider donating at this link. For more information on Folds of Honor and Patriot Golf Day, click here.