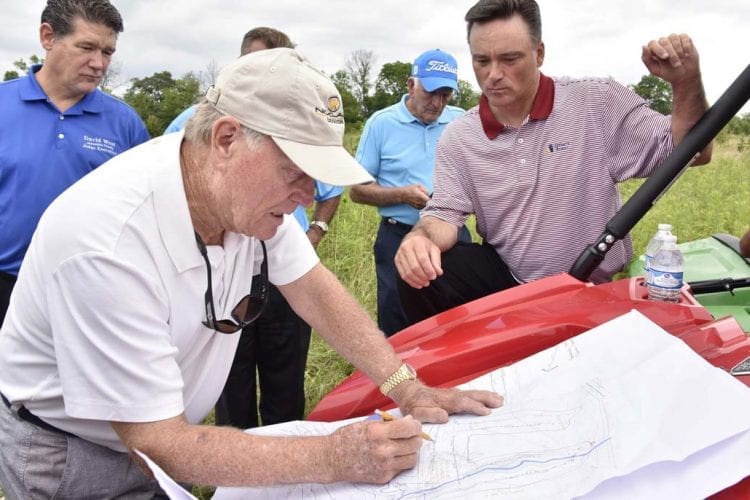 With most golf community news these days focused on closing or repurposing golf courses, these are words we don't hear as much as we'd like to:
A new master-planned community golf community is in the works.
Legacy Point, located in Wilmore, Kentucky, has announced plans to build a residential community anchored by a Jack Nicklaus Signature golf course.
The development is spread throughout 458 acres and nestled within the horse farms of the Blue Grass State, just minutes from downtown Lexington.
"We believe the pieces are all together and the timing is right to launch a project of this caliber forward," said John C. Loudon, managing member of Legacy Point.
This isn't just a pie-in-the-sky project. The course is on Nicklaus Design's website, along with photos showing Nicklaus at work on the project.
The market in the Lexington metro area seems ripe for the project, with housing demand high, inventory low, and prices flourishing. Legacy Point has acquired the land it needed and the City of Wilmore has approved the preliminary plat.
Here's what the developer is saying about the project, "Based upon today's market conditions, we have competitively priced our lots to the current market value—irrespective of the $50,000 equity club membership that is included with every lot, the additional complimentary club membership, discounted club dues and quality community facilities. Legacy Point will be an affordable luxury residential community, nestled in the rolling hills of horse farm country, and with an emphasis on world-class golf and a whole lot more."
Legacy Point will, of course, have more than golf (though a separate par-3 course is planned.) In these early stages, plans in the works for a clubhouse along with a lifestyle and wellness and activities center.