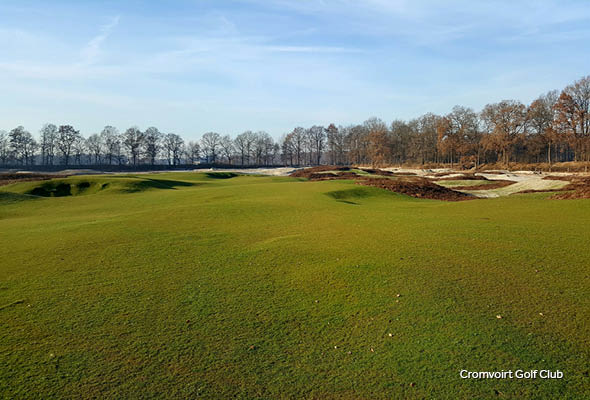 This May will mark the 20th anniversary since Kyle Phillips started his own design firm after 16 years working for Robert Trent Jones Jr. Phillips was the European point man for RTJ II and much of his own work over the last two decades—he has about 50 courses to his credit—has been there as well, including such acclaimed designs as Kingsbarns and Dundonald in Scotland, which will host the Women's British Open and the Scottish Open this year, respectively. Here at home (he and his wife live in Northern California), he tends to concentrate on restorations and renovations, such as the great work he did at California Golf Club of San Francisco and Robert Trent Jones Golf Club in Virginia.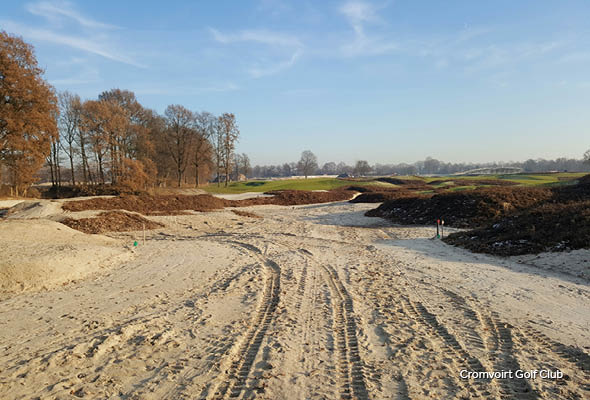 "When I started my own business in 1997, my intention was to go for quality over quantity so I could be involved in every aspect of the project," he says. "So much of it falls to site supervisors if you're not."
Boots on the ground mean he's on the road about 12 weeks a year. This fall he spent a fair amount of time in the Netherlands, working on the tentatively titled Cromvoirt Golf Club near the charming central city of Hertogenbosch. Kyle Phillips has already built some interesting landforms out of the flat farmland, but creating something out of nothing is his trademark.
"I've taken a lot of sites that were farmland or didn't have any landscape like Yas Links in Abu Dhabi and created a lot of habitat areas and biodiversity that people love as opposed to getting a natural site, stripping it all back, and running a golf course through the middle of it," he says. "That's what we're doing in the Netherlands. We were able to seed the first third of the course this fall with a lot of heather and fescues. It's fun to create new nature and turn former farmland into something. There's also an old historical levee that meanders through the site that we turned into a footpath. It's been a fun project to work on."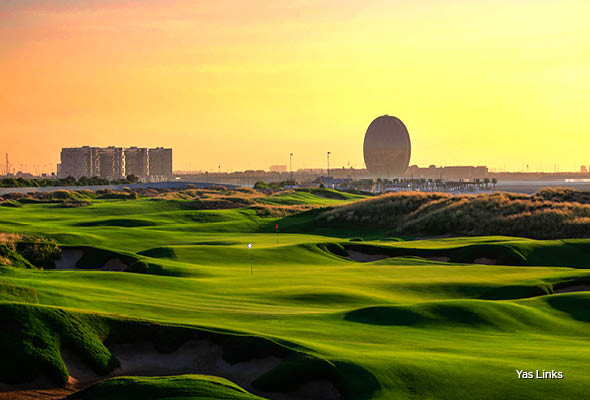 He also broke ground in the fall on a course just south of Prague in the Czech Republic with the very American name of Oaks. It's an old estate with most of the trees around the house, leaving the course more open. It's very similar to The Grove in London, which Phillips also designed, "There's a little village next door with a very European feel that will come up and touch one of the holes on the front nine, so there'll be a relationship between the course and the town," he says. "It'll also have some good practice facilities, which isn't always the case in Europe. Golfers need bunny slopes before they go down the black diamond."
Along those same lines, he's also expanding a three-hole course at Madrid's Real Club Puerta de Hierro into a nine-holer for kids, beginners, and seniors. The bunkers will have a very natural edge, like the ones Tim Simpson did on the original Harry Colt course at the massive club, which has 6,000 members and a big equestrian component.
Another Spanish course he recently completed work on is Real Club de Golf Las Brisas south of Madrid in the coastal town of Marbella. He redid the front side on the Robert Trent Jones Sr. layout a few years ago and finished the back nine last year. "There were really big floods there recently and they got hit pretty hard, so we need to go back and redo the bunkers now," Phillips notes. "It was an amazing amount of water. We're also going to redo the practice facility."
He's also done a fair amount of renovation work at Valderrama, site of the 1997 Ryder Cup that is now another "Real" or royal club. This winter he'll be resurfacing the greens on the front nine. "I think we've cornered the market on 'Real' clubs," he says with a good laugh.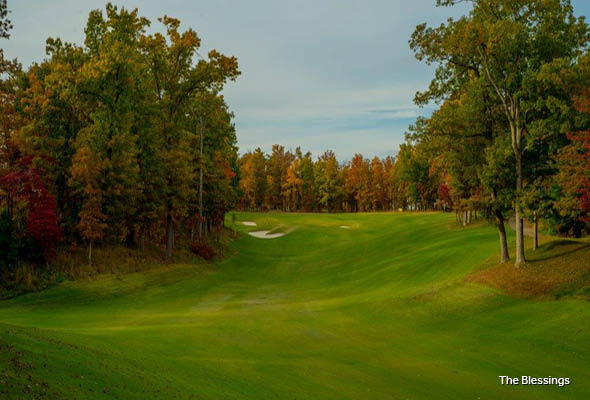 His biggest project stateside is a renovation of The Blessings Golf Club in Arkansas just outside Fayetteville with a spectacular Frank Lloyd Wright-style clubhouse. Owner John Tyson of Tyson Foods, who reportedly was told to build the club in a divine vision (thus the name), wants to freshen the RTJ II design, which is also the home course of the Razorback golf team. "We want to make it more of a walking course because right now it really requires a cart to play it," says Phillips. "He loves links golf and plays Kingsbarns in the Dunhill Cup every year, so he called me and said, 'I really don't have the kind of course I'd like to have.' In addition to making it more walkable, we're going to open up the greens so players can run shots into them."
Despite the lull in work for many architects, Phillips' docket is pretty full these days, so he's counting his blessings in more ways than one.
_______________
Have you been able to play a Kyle Phillips course before? If so, what did you think? If not, where would you like to play the most? Let us know in the comments below!