Whether it's new courses or major renovations, golf development has ramped up in recent years.
Almost one-third of the new U.S. golf course projects can be found in two states, according to the National Golf Foundation: Florida and Texas.
As Tom Doak noted during a recent visit to one of his current builds, there are a good number of aspiring golf developers who have been on the sidelines, but now see the time to act with golf's Covid-inspired resurgence. Florida and Texas seem to have the most appeal due to a mix of abundant land, population density (including plenty of golfers), and generally more favorable golf weather in the Sunbelt, not to mention far fewer regulatory or logistical challenges than a prospective golf course owner might find in a state like California.
"It seems like a lot of money is moving from New York and California to Florida and Texas," says Doak, who has projects underway in both states.
Here's a partial look at the tale-of-the-tape when it comes to recent golf development in the Sunshine State and the Lone Star State.
FLORIDA
Apogee Club (Hobe Sound)
This 1,200-acre property is part of a southeast Florida building boom. It's set to have three courses designed by three different architecture teams, with Gil Hanse putting finishing touches on the first. Tommy Fazio and former USGA CEO Mike Davis are designing the second course and Kyle Phillips is working on the third.
Atlantic Fields (Hobe Sound)
Another new entrant in the Discovery Golf portfolio, this luxury community is situated next to Michael Jordan's private club, Grove XXIII, in posh Hobe Sound. The centerpiece, like all Discovery Land properties, will be a Tom Fazio-designed course.
Astor Creek Country Club (Port St.Lucie)
Neighboring the PGA Village Verano Community on the Treasure Coast, this newly opened country club is part of a lifestyle community and features a private 18-hole course designed by Christopher Wilczynski.
Cabot Citrus Farms (Brooksville)
World Woods is gone, and the Cabot crew stepped in and completely overhauled its two 18-hole courses (Cabot Barrens and Cabot Oaks), along with creating 10- and 11-hole short courses in a central-west region of the state known as the Nature Coast.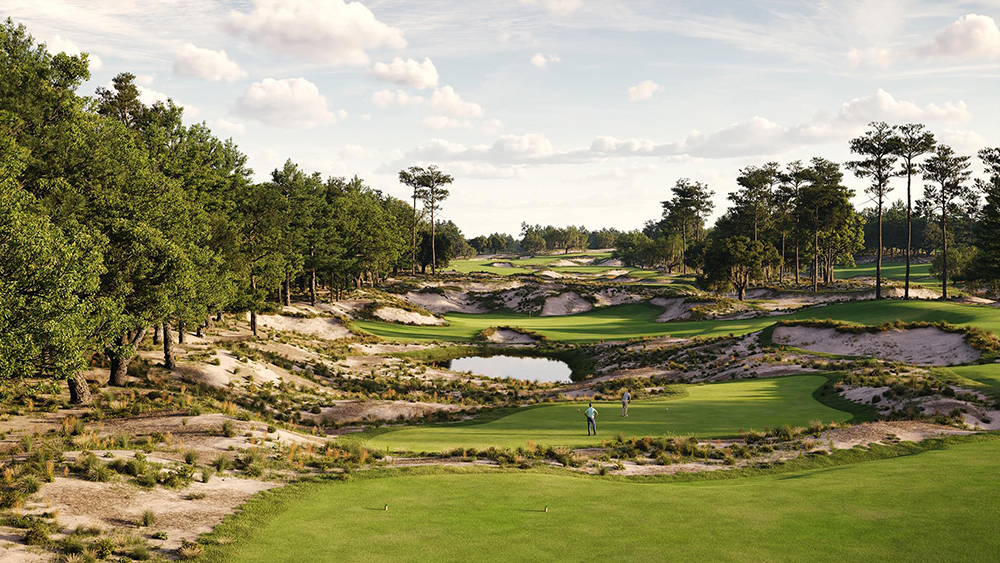 Kinsale Golf Club (Naples)
Gil Hanse is also active on the Gulf Coast with this private club in Naples founded by Detroit native and longtime southwest Florida businessman Anthony Soave. Hanse says the vision is to build a fun and interesting course using C.B. Macdonald and Seth Raynor design philosophies as inspiration.
The Back Yard at McArthur Golf Club (Hobe Sound)
Situated next to Medalist, McArthur opened its first course just over two decades ago, a collaboration between Tom Fazio and Nick Price. Now this exclusive private club is debuting its second course, which is the first from the team of Bill Coore and Ben Crenshaw to grace this sweet spot of South Florida golf.
Miakka Golf Club (Myakka City)
This private club is situated on the banks of the scenic Myakka River, less than 30 miles southeast of Sarasota/Bradenton International Airport. The course is being created by the Fry/Straka design team in cooperation with former PGA Tour player Paul Azinger, who lives in Bradenton.
Panther National (Palm Beach Gardens)
The get-in price for an estate in this luxury and lifestyle southeast Florida community is about $4 million. The club features a 9-hole Par-3 course as well as a championship 18-hole layout that's a collaboration between the game's old guard, Jack Nicklaus, and young blood, Justin Thomas.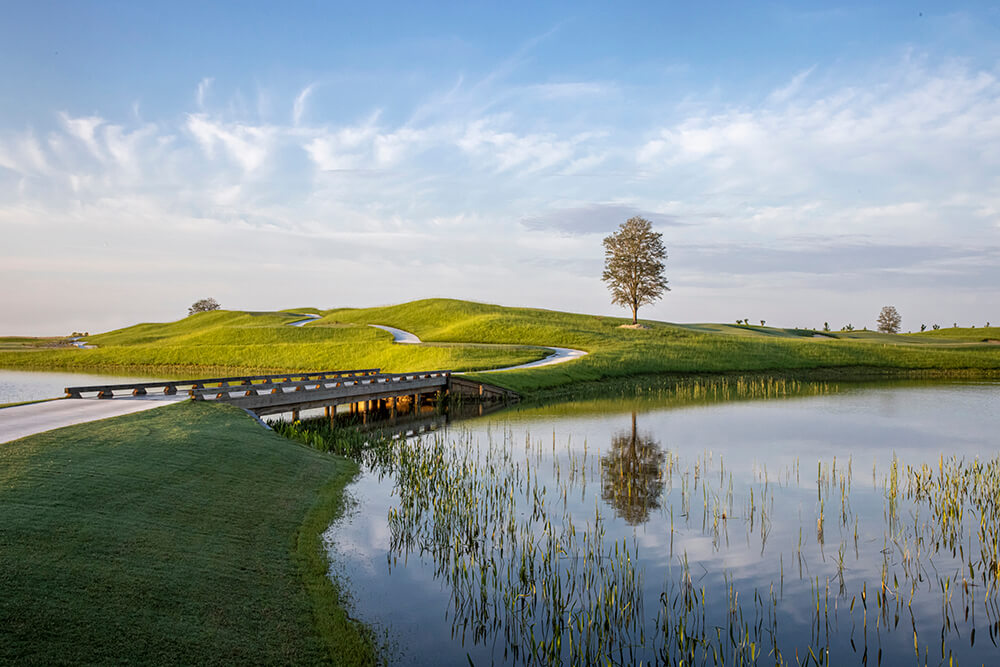 Rolling Sands (Indiantown)
Few details have emerged thus far about this project on a sandscape not far from Hobe Sound and the southeast Florida beaches. Doak is involved in the design of the course, which looks to be part of a property that will at least partially involve real estate.
Soleta Golf Club (Myakka City)
Another private entry along the Myakka River near Sarasota, Bradenton, and Lakewood Ranch, Soleta is a residential club community with amenities that include a Nick Price-designed course along with a practice and performance facility from David Leadbetter.
The Chain at Streamsong Resort (Bowling Green)
After starting with three 18-hole courses (Blue, Red, and Black), Streamsong has unveiled a 19-hole short course that got its name from mining equipment found on the site, an old phosphate mine. The course, and an adjoining two-acre putting course, were designed by Coore & Crenshaw.
View this post on Instagram
The Park West Palm (West Palm Beach)
Tiger Woods helped christen this muni gem, which was reimagined and redesigned by Gil Hanse after the previous course closed for several years. With an 18-hole course as well as a new short course and putting course, it's become a community gathering spot and home to a host of youth programs.
The Ranch (Indiantown)
This ambitious project from the founder of Friar's Head on Long Island, N.Y., includes two 18-hole courses on the 4,000-acre property that Kenny Bakst purchased. It's yet another in the lineup of forthcoming high-end southeast Florida clubs, with the courses set to be built by the team of Whitman, Axland & Cutten (WAC Golf).
TEXAS
Austin Beach Club (Austin)
This 63-acre wellness retreat about 15 minutes from downtown Austin (and Tesla's new plant) includes a 12-hole Par-3 course being designed by Jim Fazio Jr. and Roy Bechtol on a property once used for sand and gravel mining.
Avanzada Golf & Ranch Club (Aledo)
This 1,100-acre master-planned community in the rolling hills about 20 miles west of downtown Fort Worth features an 18-hole course designed by Jim Lipe, who served as senior associate to Jack Nicklaus for over 25 years, and former PGA Tour player J.J. Henry.
Big Easy Ranch (Columbus)
This hunting and sporting club in the hill country started small (with a 9-hole Par-3 course) and this year expanded its golf offerings by opening an 18-hole championship course called The Covey, designed by Chet Williams.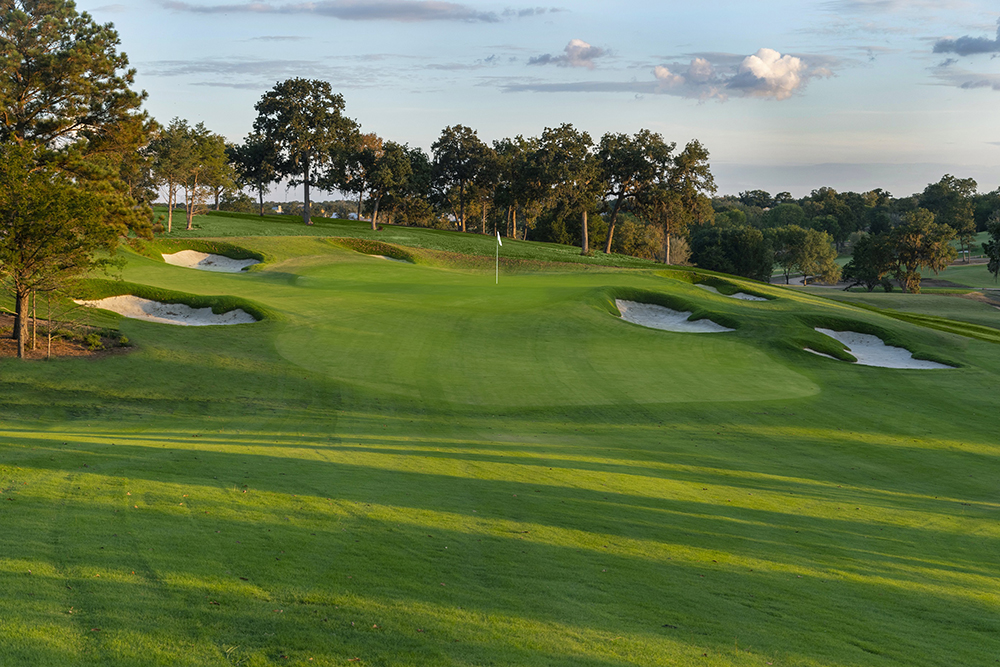 Lehman Park at Chambers Creek (Willis)
At this 55-and-over community about 50 miles north of Houston, Tom Lehman designed a multifunctional 9-hole course as well as an 18-hole putting course.
Childress Hall Golf Club (Childress)
In the Texas panhandle, about three hours west of Fort Worth, this private destination club in the vein of Sand Hills is planning two golf courses, one from Tom Doak and the other from Gil Hanse.
Freestone Club (Fairfield)
Beau Welling is designing the 18-hole course and accompanying short course at the Freestone community, a luxury lake and golf enclave that encompasses the largest privately owned body of water in the U.S.—and formerly a state park.
Loraloma (Spicewood)
This private eco-conscious residential development in the hill country northwest of Austin is being built within the Thomas Ranch master community and its amenities include an 18-hole course designed by David McLay Kidd of Bandon Dunes fame.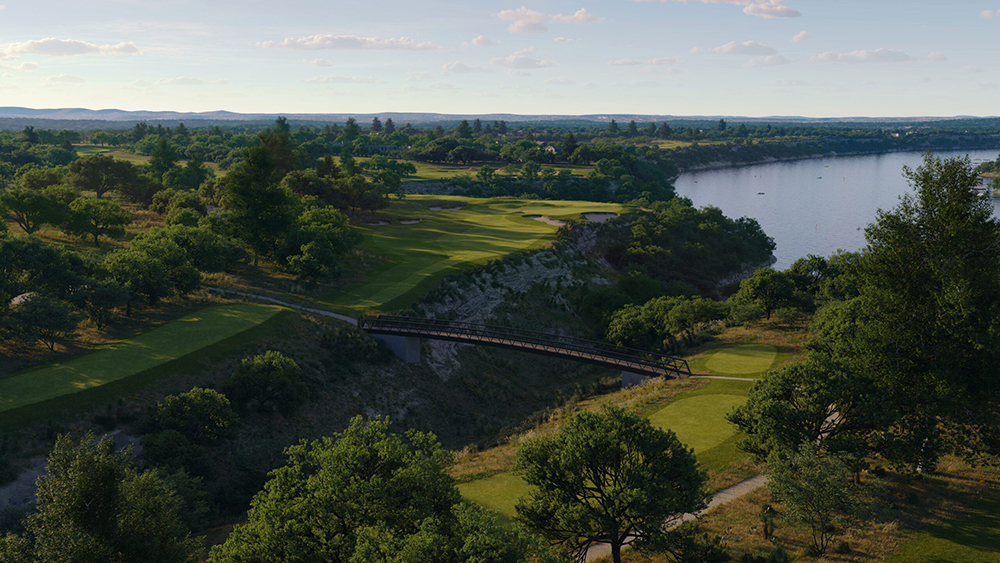 Omni PGA Frisco Resort (Frisco)
You may have heard this property called by few different names, but three new courses recently opened at this resort just steps from the PGA of America's new headquarters outside Dallas. There are two Fields Ranch 18-hole courses—designed by Gil Hanse (East) and Beau Welling (West)—along with a lighted 10-hole Par-3 course and a two-acre putting course called The Dance Floor.
Red Feather Golf and Social Club (Lubbock)
Rob Collins and Tad King, the visionaries behind Sweetens Cove and Landmand, designed the private 18-hole layout at Red Feather, completely transforming a flat, 135-acre cotton field 12 miles south of downtown Lubbock.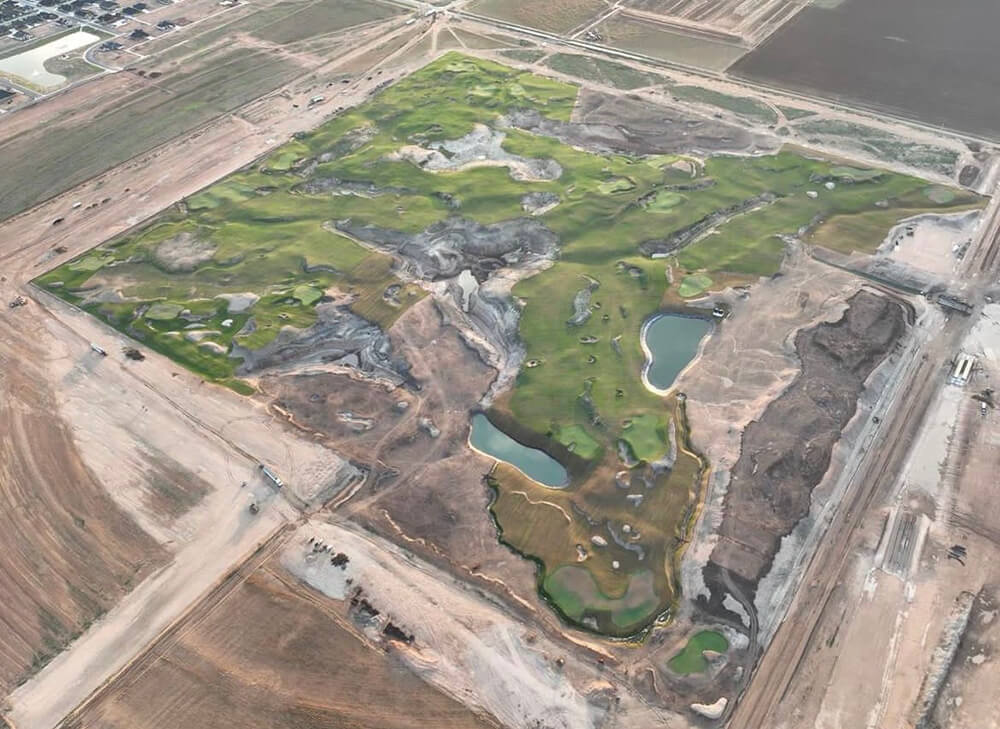 Travis Club (Spicewood)
Beau Welling is also designing the world class course at this 1,500-acre community on Lake Travis, the longest of the six highland lakes in the Texas hill country. The course's signature 5th hole is a par three with a 195-yard tee-to-green carry across a shimmering finger of the lake.
Have you heard of another golf project in Texas or Florida that we missed? Tell us about it in the comment section.