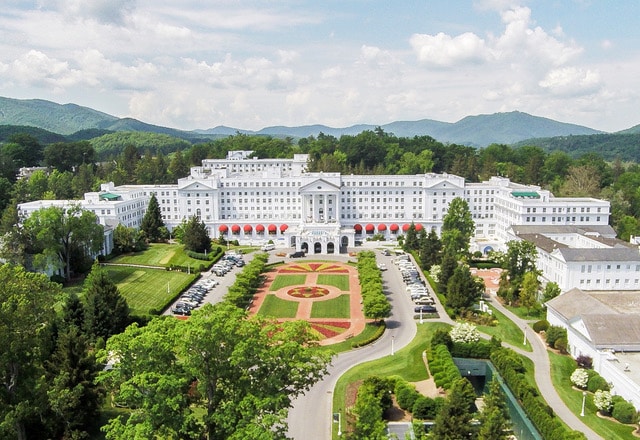 What a difference a year makes. When Xander Schauffele holed a 3-foot birdie putt on the 18th to win The Greenbrier Classic this past Sunday, it felt like a victory for the resort, too.
Was it only a year ago that devastating floods took so many lives and forced the cancelation of the 2016 tournament?
A magnificent job was done recovering from the flood. While the tournament was a visual reminder of the restoration, the news that three new golf course neighborhoods are set to open announced that "America's Resort" is truly back in business.
For the first time in more than a decade, new golf course homesites are being offered giving homeowners an opportunity to live on the recently restored Meadows and Old White TPC courses.
Located along the 15th, 16th and 17th fairways of The Old White TPC Course – where Schauffele picked up his first PGA Tour win – The the 16 homesites of the Willows offer great views of the course and the mountains. Over at the Meadows Course, Shawnee Corner will offer three new homesites along the third fairway. Both neighborhoods offer easy acres to all that the Greenbrier serves up in its storied mountain setting.
And how about this? A new 9-hole Par-3 Course is under construction close to The Greenbrier Sporting Club Lodge. Seven homesites will be available in Ashford, located within The Greenbrier Sporting Club's main gated entry.
As if life at the Greenbrier—with a long menu of activities including golf, tennis, swimming, falconry and The Casino Club, America's only private casino—isn't reward enough, there's more.
How about the opportunity, never before offered, to have the initiation fee to The Greenbrier Sporting Club—and no dues for life—included?
A limited number of these new homesites are available in conjunction with an Oakhurst Founding Partnership contribution, which offers a $500,000 credit toward the purchase of a developer owned-homesite or home in The Greenbrier Sporting Club's existing community or a future homesite in the Oakhurst neighborhood.
One more thing. Membership to The Greenbrier Sporting Club includes no greens fees on any of The Greenbrier's four golf courses.