Each year, club companies large and small attempt to make a buzz by rolling out something new to dangle in front of consumers, club professionals, and media outlets. The manufacturers are hopeful that their innovative offerings (bolstered by marketing and advertising efforts) will prove irresistible to players who are in the market for new clubs.
But are new clubs really what you need?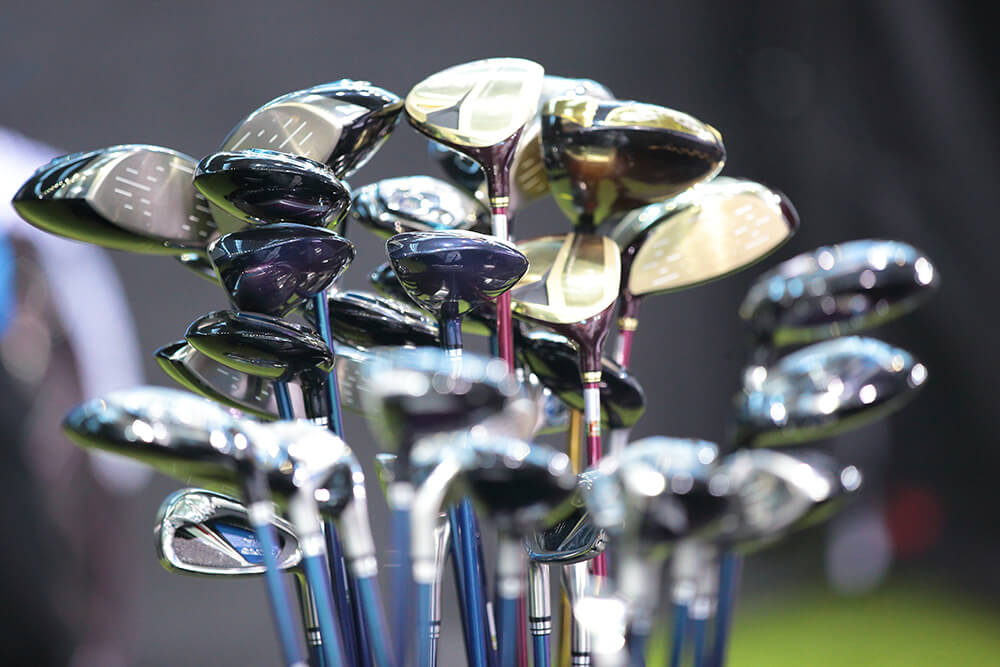 Who Should Buy New Clubs?
1. Anyone whose clubs are more than five years old
Technological advancements may not happen quite as quickly as the club manufacturers would have you believe. But if you've been playing with the same clubs for five years or more, you should consider replacing them. This particularly applies to irons and drivers. Fairway woods get less use, and putters are more about feel—so they don't need to be replaced as often.
2. Anyone in the market for wedges
You want clean, sharp grooves in your wedges. So, unless you're sure that the used wedges you're looking at still have clean grooves, it's best to stick to new ones.
3. Players who are difficult to fit
Players with unusual specs will generally have more luck getting what they need by buying new sticks. There's a lot of variety to the clubs available in the pre-owned market today, but if you're very tall (or short), or need a shaft that's very stiff (or soft), or need an unusual lie angle, ordering a custom set will ensure that you get clubs that are the right specs for you.
Where to Buy New Clubs
Your PGA professional's pro shop is a great place to order new clubs. Your pro will know your game, fit you properly, and see that you get what you ordered. Club-fitting companies like Club Champion can also be good choices, as their in-house club fitters are usually very well trained, and you can test-drive thousands of different club combinations there.
Who Should Buy Pre-Owned Clubs? 
1. Beginners—and anyone who usually rents clubs
If you're new to the game or rent clubs because your own clubs are old (or embarrassing), you should definitely explore the idea of purchasing a set of used clubs. They'll help you improve your game right away for a low cost. And there's a definite benefit to playing with the same set of clubs over time.
2. Anyone looking to upgrade their clubs but isn't rich
The frequency with which new club models are brought to the market—twice a year in the case of some companies now—means that in most cases, the performance improvement you'll see from one release to the next is likely to be minimal. Occasionally, a breakthrough club will get introduced and merit all the hype it receives. But generally, if you're an average player, the clubs that came out six months or a year ago are probably going to serve you just fine. And they'll cost a lot less than this year's models.
3. Anyone who needs clubs quickly
Global supply chain issues have created slowdowns for some club orders. One scratch player reported that when he ordered a set of blade irons from a major manufacturer in January, he was told that the heads wouldn't come in from overseas until May, and the clubs wouldn't be delivered to him until June. Still, if you've got your heart on something in particular, as he did, it may be worth the wait.
Where to Buy Used Clubs
There are lots of places to shop for used clubs. Make sure you know your specs before you start your shopping—things like lie angle, shaft length, shaft stiffness, etc. If you're not sure, get fitted. From there, go to your local pro shop or retailer who carries used clubs, or check out websites like eBay, 2ndswing.com, globalgolf.com, 3balls.com, and others. Chances are, you'll find exactly what you're looking for—even if it's something a little unusual.
Do you prefer to buy new or used golf clubs?