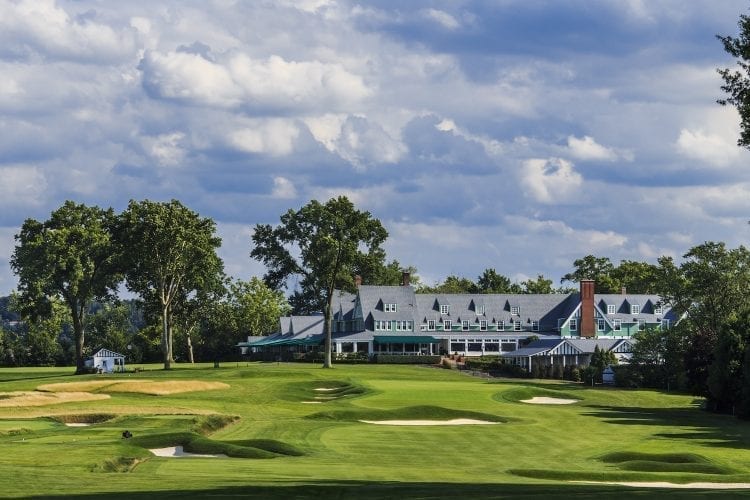 Lee Trevino once said that "there's only one course in the country where you can step out right now and play the U.S. Open, and that's Oakmont." He later added that first they had to slow down the greens.
You'll get no disagreement here. I played Oakmont for the first time last August and I felt like I was mugged in a back alley. I'm thinking of filing a police report. My caddy developed blisters on his hands from raking all the bunkers I was in.
Oakmont's founder, H.C. Fownes (rhymes with Jones), and his son W.C. set out to produce the most penal course they could come up with. If they saw someone get away with an errant shot, a bunker soon ended up in that spot. As Bill once said, "Let the clumsy, the spineless, the alibi artist stand aside!" How he knew I was coming I have no idea.
The course, which at one time had 350 bunkers, now has about 210. I found at least 99. Actually, I only hit my ball in 12 of them, mostly fairway bunkers; it just felt like more. They're so narrow and have such steep lips, that it's difficult to even blast out sideways.
My brother Joe, a 3-handicap, and I played from the blue tees, which measure 6436 yards and have a course rating of 74.0 and a slope of 134. The rough was pretty thick, but not as bad as it was at the Open.
And the greens weren't nearly as fast as I feared. I only had two three putts, and I even one-putted a number of greens. I just couldn't hit my tee ball in the fairway and paid the price, shooting a 92, which might not sound that bad, but for a 5 handicap who usually shoots in the high 70s on most courses, I was pretty disgusted with my play.
Joe, on the other hand, drove the ball very well and shot 75, so you can score if you can find the fairways. He came off the course with a big smile, while I came off shaking my head wondering what just happened.
Would I do it again? In a heartbeat. I'm just going to recommend that my caddie wear a glove.