PGA Tour young gun Cameron Champ has seen the infancy of his career produce a handful of firsts—his first PGA Tour victory came at the 2018 Sanderson Farms Championship; he contended in a major for the first time at the 2020 PGA Championship at TPC Harding Park; and he followed that up with his first Masters appearance in November 2020. Though just 26 years old, the California native's early experience has quickly shaped his opinion of the type of golf course he enjoys and the style of downtime he prefers away from the professional game.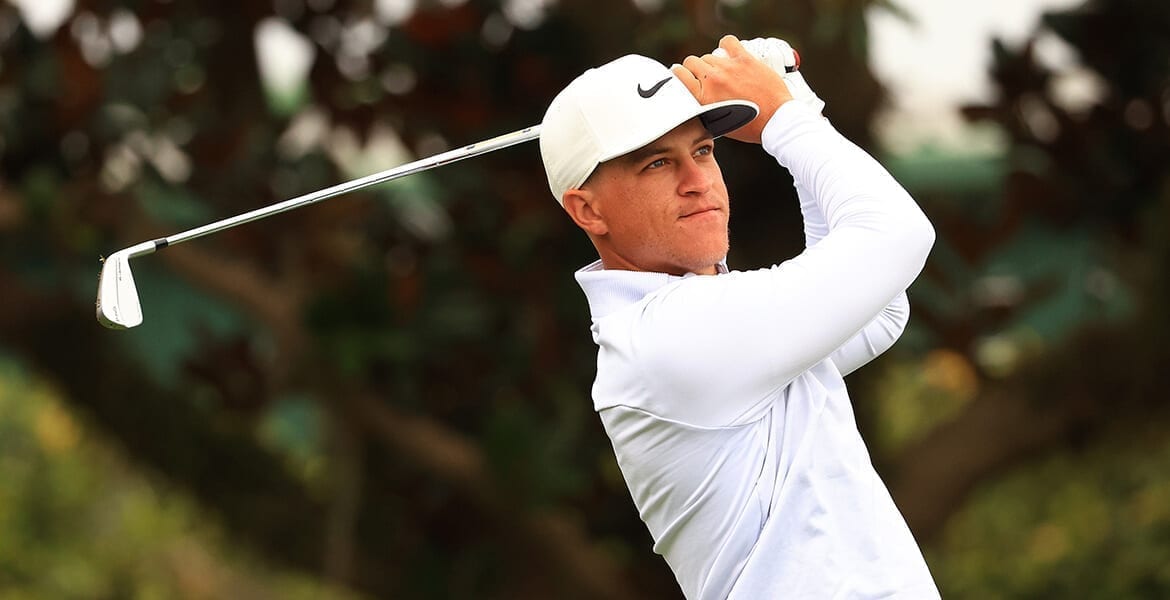 Champ found time to dish on some of his favorite places—from the hallowed grounds at Augusta National to his new backyard in Texas.
Favorite Golf Course
Augusta National—Augusta, Ga.
Augusta would have to top my list. When you think about the history of the Masters, the iconic nature of the golf course, and how many important golf shots have been hit there that are still talked about every day—there's nothing that compares.
If I was going to play on my own time with some guys, I'd say Spanish Bay, Pebble Beach, and Spyglass. It's always a treat to go there and stay during the prime season when it's not too cold—just put on a light sweater and eat an amazing dinner outside. It's great there, but overall Augusta National is now my favorite.
Favorite Hole
Augusta National, 18th hole—Augusta, Ga.
https://twitter.com/LinksGems/status/1249141244015652864?s=20
It's a tough hole, but I like the challenge. People don't realize how narrow that shot is off the tee, and the second shot is extremely uphill. Television doesn't do it justice at all; you're basically hitting it blind up to the green. When you combine that with the thought of how many amazing shots were hit there to win the Masters, or putts made to force a playoff, it really hits you. Right after my first time playing that hole it became my favorite.
Favorite Par Three
TPC Sawgrass, 17th hole—Ponte Vedra Beach, Fla.
View this post on Instagram
It's probably one of the shortest par threes on tour, but it's also one of the hardest. The landing zone just isn't very big. It's only 140 yards but with that many people in that type of setting, especially if you're in contention, it makes it a lot more difficult. Even more so if the wind is swirling. You have to be careful especially with where they put the pin. You can't get greedy. Make par there and you'll gain on the field.
It's a totally different environment than if you were just out there playing the hole with your buddies. I don't know what it is about those holes, but I definitely enjoy the harder par threes.
Favorite Clubhouse
The Clubs at Houston Oaks—Hockley, Texas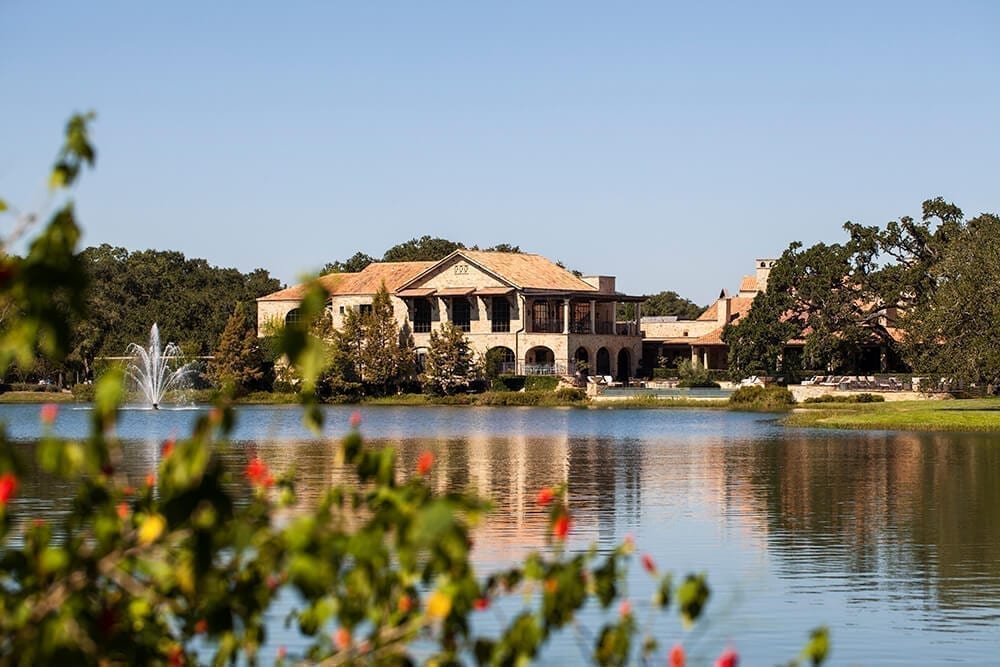 Houston Oaks is the club that I belong to back home in Texas that we live nearby. It's where my wife and I got married and it just has a different vibe—we love everything about. It's kind of in the middle of nowhere and much more country style. Everything is set up to be very relaxing. The golf course is great but I really love the clubhouse. It's a place where my wife and I often go to spend some quality time together.
Favorite Place to Grab a Post-Round Beverage
The family backyard—Texas
View this post on Instagram
We do a lot of family barbeques in our backyard, where I love to spend time away from the course. It's my favorite place to unwind. We do brisket and chicken on the grill and smoker. These days, I love pairing our barbeque with wine. I used to be more of a beer guy, but my wife has really started getting me into wine and she's been educating me since we got married last year. I like pairing a Meiomi Pinot Noir with steaks in the backyard. Jessica has taught me a lot and it's been fun figuring out what I like and what I don't like.
Favorite Non-Golf Destination
The Champ Ranch—Northwest Texas
My favorite spot is our family farm and ranch. It's about four hours from our house and a place where there's no cell phone service, which is such a change from our life when everyone's phone is constantly going off. We love driving out there to just relax and enjoy some fresh air. I like to drive around there on our four wheelers, and just kind of hang out in our camp area. Enjoying some quiet time with family is really my style of getting away from the golf course.
What of you think of the choices from Cameron Champ? Let us know your favorite places in the comments section.