Professional golfer and commentator Peter Jacobsen shares his favorite and most challenging courses to play in this edition of "My Courses."
MY FAVORITE COURSE: Pebble Beach. It was a favorite of our family growing up in Portland, Ore. I so much enjoy the feel of golf in the air on the Monterey Peninsula.
FIRST COURSE I EVER PLAYED: Gearhart (Ore.) Golf Links. My family would vacation in Gearhart and we would play this incredible hidden gem on the Oregon coast.
THE COURSE I'VE PLAYED MOST OFTEN: Waverley Country Club in Portland. My family joined there as my two brothers, sister, and I were getting into the game. We would spend all day, every day, there in the summers.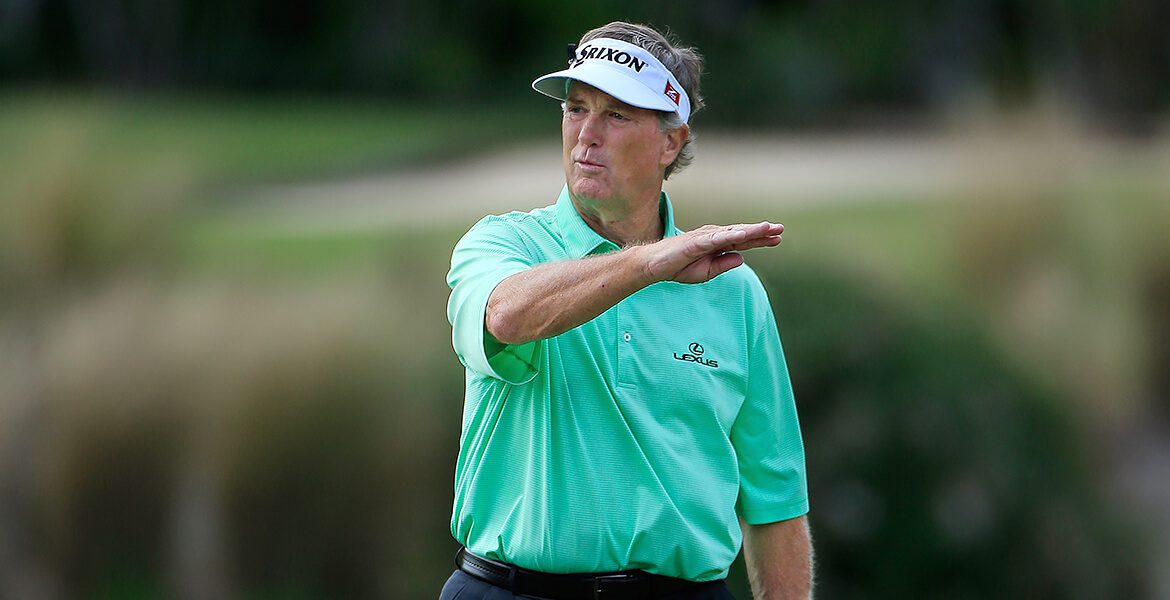 COURSE THAT PRODUCED THE SWEETEST MEMORY: Bellerive Country Club in St. Louis. I won the U.S. Senior Open at Bellerive in 2004 after competing in USGA events—the U.S. Junior, U.S. Amateur, U.S. Open—my whole life. I finally became a USGA champion at Bellerive.
HARDEST COURSE I EVER PLAYED: Oakmont. Easily the most difficult greens I've been on. Fast, undulating, and hard to read.
BEST COURSE I EVER PLAYED: Winged Foot. It's fun while at the same time challenging and punishing. It requires so many different shots and strategies. Better be at your best there!
A COURSE NOT IN THE TOP 100 THAT SHOULD BE: Tokatee Golf Club in McKenzie Bridge, Ore.—a personal favorite about an hour outside of Eugene where I went to the University of Oregon. Just up the McKenzie River is the most enchanting, relaxing, and fun course you'll ever play.
A COURSE IN THE TOP 100 THAT HAS MY NUMBER: Augusta National. I could never figure it out, especially during the Masters where although I missed only one cut, I finished T-11 as my best showing. But such a wonderful course to play at any time.
THE #1 COURSE ON MY BUCKET LIST: Royal County Down. I've never had the opportunity or the pleasure to play there. Definitely have to make those plans.
THE COURSE I'D PLAY IF I HAD JUST ONE MORE ROUND: Pebble Beach. Because it meant so much to me and my family. And it's my favorite course in the world. Easy decision.
THE COURSE I'D PLAY IF I COULD PLAY ONLY ONE COURSE FOR THE REST OF MY LIFE: Cypress Point. Because of the views of the Pacific Ocean, the back-to-back par threes at 15 and 16, the wind, the weather, and the feel of the entire club. It says "Golf!"