Since its inception at Prestwick in 1860, the Open Championship has captivated golfers the world over. Justly branded as "golf's original championship," The Open, as it's often casually called, has played host to stunning outcomes, dramatic storylines, and exceptional performances. Yet, across more than 160 years, the championship has been contested at only 14 courses.
Those classic links layouts are revered—and rightfully so—however, there's no shortage of other exceptional (and historic) links courses across the United Kingdom that are sometimes overlooked, if only because they've never hosted a competition for the Claret Jug. What follows is a concise round-up of six, classic courses that have never hosted an Open Championship but are as worthy of a round of golf as any that have.
North Berwick Golf Club – North Berwick, Scotland
Founded in 1832, North Berwick is the elder statesman of the historic courses that make up this collective. "It's a quintessential links golf experience with a wall that runs through the middle of it," says Gordon Dalgleish, the president of PerryGolf.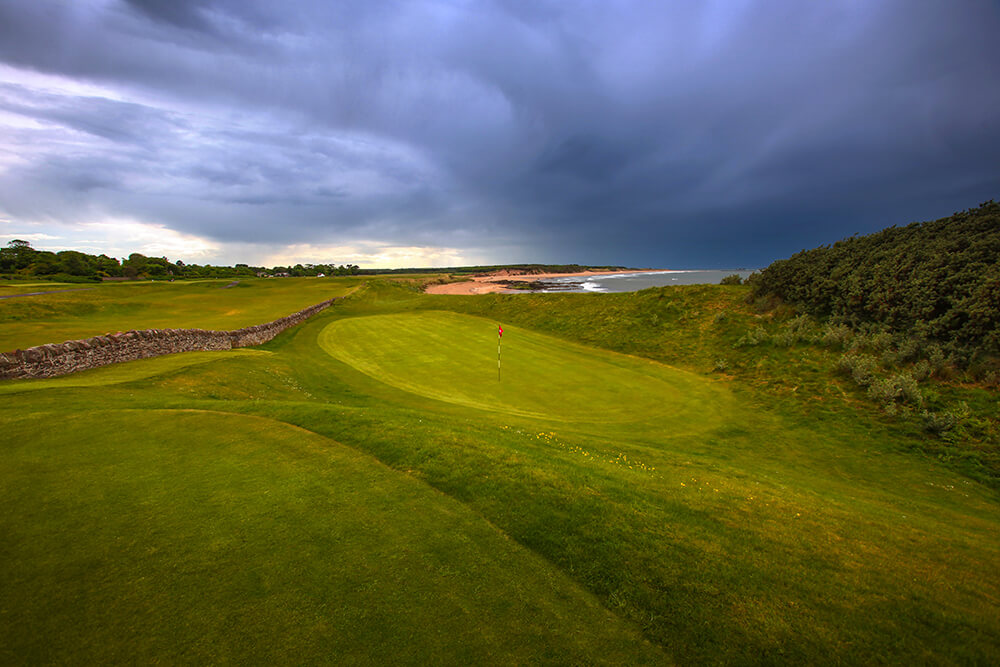 The aforementioned wall bisects the third fairway more than 300 yards from the back tees. It also later reappears on the 13th hole, angling its way up the left edge of the fairway before crossing just in front of the green. Not surprisingly, the course's yardage book advocates for drives to be hit toward the right-center of the fairway. "Don't argue with the wall," the book declares, "it's older than you."
While the wall is older than the course itself, the 6,551-yard layout is still old enough to boast a prestigious design feature: North Berwick is home to the original Redan hole, a 189-yard par three that plays to an expansive, severely sloping green. As Dalgleish acknowledges, the course isn't long, but it's a fair test that can play quite difficult in challenging weather, and it offers the kind of playing experience that golfers associate with classic links designs. https://www.northberwickgolfclub.com/
Royal Dornoch – Dornoch, Scotland
"How can you go wrong with a course that is commonly rated amongst the top 10 in the world and well ahead of three Scottish courses on the Open Rota?" asks Sam Baker, the founder and chairman of Haversham & Baker Golfing Expeditions. The short answer, of course, is that you can't, which is why Royal Dornoch is one that justifies journeys that are made up into the Scottish Highlands.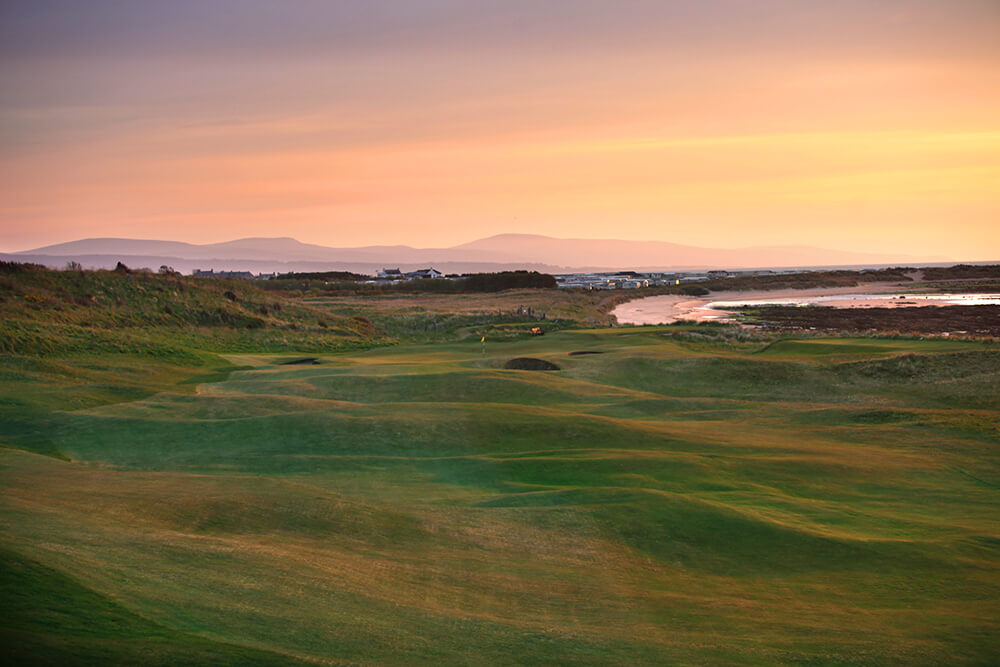 "There's more elevation changes at Dornoch than at most other links courses, which creates a slightly different canvas," explains Dalgleish. "You get to see the challenge ahead of you. You can see what's in front of you on the hole that you're playing."
The putting surfaces at Royal Dornoch are equally enthralling—though also equally challenging. "Its spectacular plateau greens are like inverted saucers," says Marty Carr, CEO of Carr Golf, who describes a round played on them as "a challenging journey."
The allure of Royal Dornoch has deeper roots than just the course's topography, however. This is the place where Donald Ross learned the game and where his education in course design began under the tutelage of Old Tom Morris. The late American sportswriter Herbert Warren Wind also heaped effusive praise on this ancient links course, writing: "No golfer has completed his education until he has played and studied Royal Dornoch." Even Harry Vardon declared the course's bunker-less 14th hole to be the most natural par four in golf. https://royaldornoch.com/
Royal County Down – Newcastle, Northern Ireland
In the shadows of the Mountains of Mourne and set along the shores of Dundrum Bay, 7,186 yards of inspiring links golf architecture meanders its way through and around impressive sand dunes. This is the golfing landscape of Royal County Down, a Northern Irish layout originally crafted by Old Tom Morris that has rightfully earned its reputation as a world-famous course despite never hosting an Open Championship.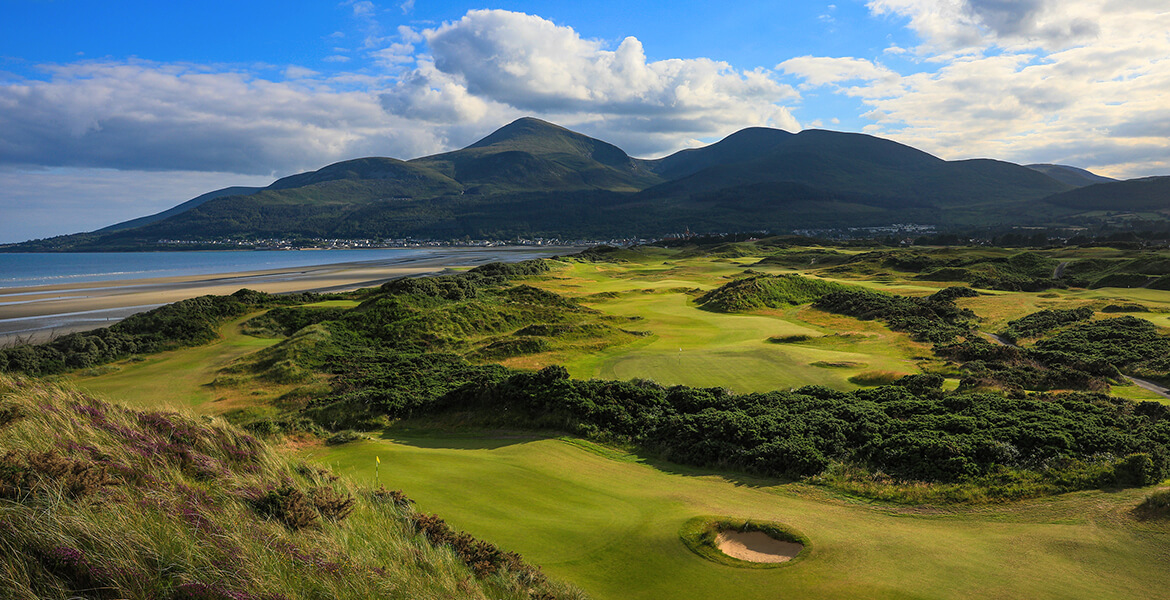 "Big and glorious carries, nestling greens, entertainingly blind shots, local knowledge, and beautiful turf—the kind of golf that people play in their most ecstatic dreams." Such written praise was bestowed by golf writer Bernard Darwin almost a century ago. Golf's contemporary travel experts are no less effusive in their adoration of the course today. "Royal County Down is one of those rare courses which appears more discovered than designed," Baker opines. "The routing is superb. No two holes are even remotely similar—each one requires a different approach and strategy."
Carr sums up the significance of Royal County Down simply by recounting feedback that he's received from numerous clients over the years: "A significant number of golfers who walk off it for the first time have all said it's the best golf course they have ever played." https://www.royalcountydown.org/championship_history
Royal Porthcawl Golf Club – Porthcawl, Wales
When most golf enthusiasts think of classic links courses, their minds immediately conjure up images of the eastern or western shores of Scotland, the many seaside layouts scattered around England, or the historic and revered courses in Ireland. By contrast, Wales seldom comes to mind; however, it's a destination worthy of the discussion and the country's most famous layout, Royal Porthcawl, provides the proof.
Designed by Ramsay Hunter, a Scottish greenkeeper who was responsible for the routing of Royal St. George's in the south of England, Royal Porthcawl came into existence at the end of 19th century. "It's a true links course which tumbles down to the Bristol Channel in a way that makes the sea visible from every hole," says Baker. Those ever-present ocean vistas exist because the land is devoid of the sand hills that typically adorn a links course; however, Royal Porthcawl remains as challenging as all other classic links layouts due to its exposure and the fact that across 18 holes, golfers will eventually play in every direction. https://www.royalporthcawl.com/
Western Gailes Golf Club – Irvine, Scotland
Only a small percentage of true links land exists throughout the world. Despite that reality, not all links courses are created equal. While championship history elevates some of those layouts to revered status, the vast majority of them are rightfully judged by the authenticity of the playing experience that they provide and the innate challenges that those courses present. On this matter, Western Gailes, on the west coast of Scotland south of Glasgow, is as pure and respected a links layout as you are likely to find.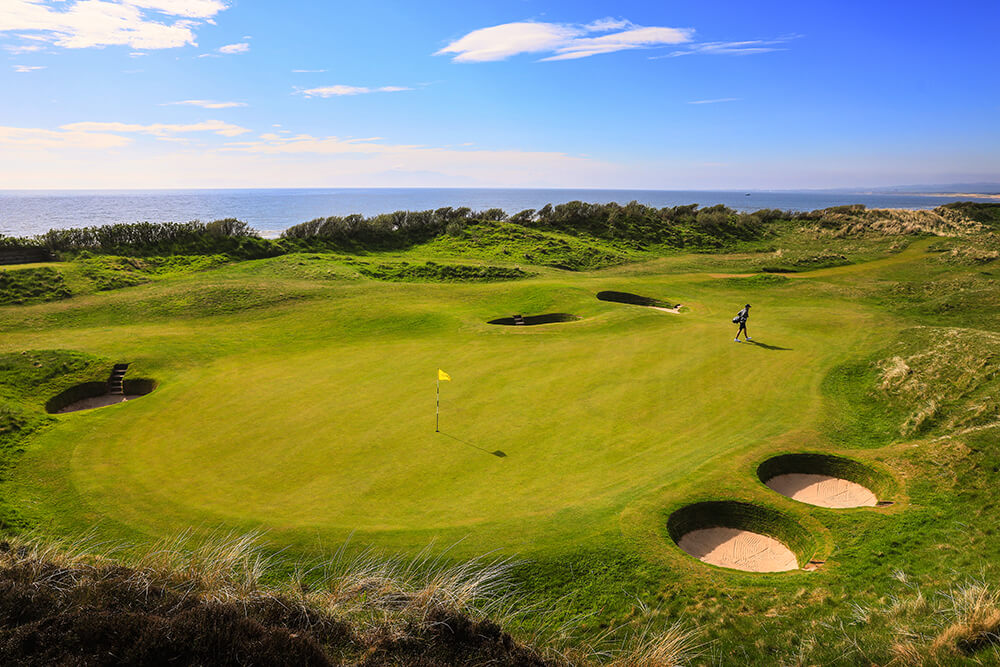 Simply put, Western Gailes is celebrated as a quintessential links course that rewards golfers for getting their ball in the hole in as few shots as possible—no matter the look or style of the shots that are required to do so. In that way, Dalgleish declares the golf club to be a remarkable golfing destination. "At Western Gailes you're penalized for trying to overpower the golf course," he says. "It's about playing the course sensibly. The golf course is in front of you with good bunkering, and you'll do well to keep the ball on the ground as much as you can. There's a variety of ways to play a golf hole, and Western Gailes delivers on that." https://www.westerngailes.com/
Hillside Golf Club – Southport, England
The Hillside Golf Club is rooted in history—the club was established in 1911—yet, the course was widely redesigned by Fred Hawtree during the 1960s. Although purists would likely find some faults in that redesign effort, the resulting course has thrilled visiting players for decades, including notable professionals such as Jack Nicklaus and Greg Norman. In fact, following his introduction to Hillside in 1982, Norman declared: "the back nine holes are the best in Britain."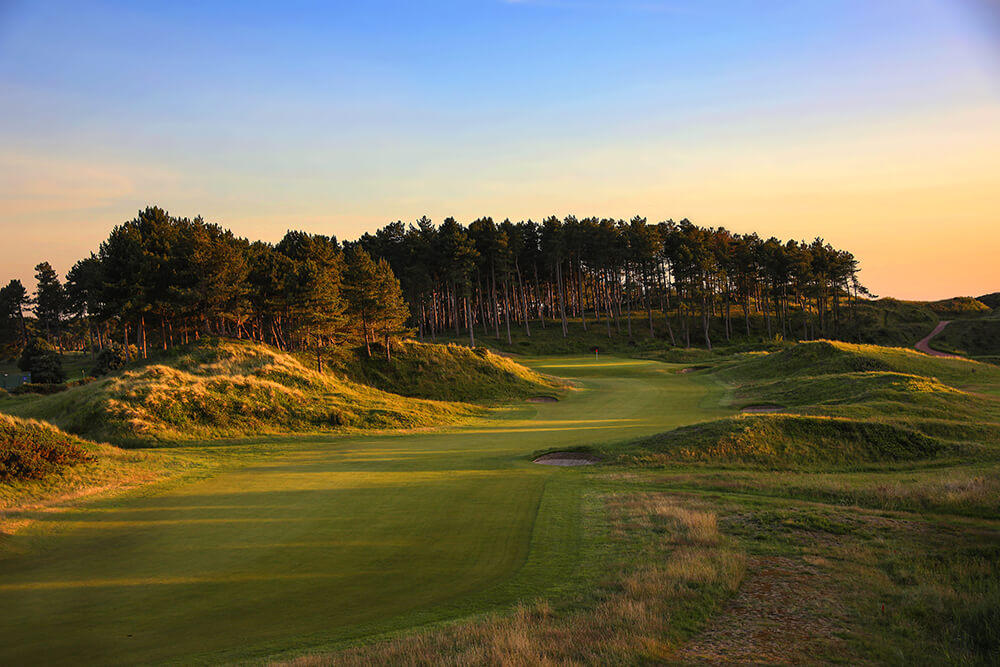 Baker politely disagrees with Norman. According to the longtime golf travel executive, the best continuous stretch of golf holes in Britain begins at Hillside's seventh, a hole that he describes as "a lovely little par three set in a bowl against the pinewoods on a hillside. It doesn't look like a links hole, but it is."
Moreover, Baker says that while many golfers on his company's curated trips are most keen to play the links courses on the Open rota, Hillside always surprises them for being just as good. https://www.hillside-golfclub.co.uk/