Last December, the U.S. Golf Association and the American Society of Golf Course Architects (ASGCA) announced an interesting, pro-bono program aimed at helping public golf facilities improve the customer experience. About 30 courses applied for the free consultation of a USGA agronomist and ASGCA architect (one of three application rounds this year) and this week the winners were announced. The courses, along with the architects/agronomists attached, are:
Carolina Springs Golf Club (Fountain Inn, S.C.): John LaFoy/Patrick O'Brien
Connecticut National Golf Club (Putnam, Conn.): Mark Mungeam/Jim Skorulski
Carey Park Golf Course (Hutchinson, Kan.): Taylor Zimbelman/Bob Vavrek
EdgeBrook Golf Course (Brookings, S.D.): Andy Staples/Pat Gross
Point University Golf Club (Lanett, Ala.): Bill Bergin/Chris Hartwiger
Simsbury Farms Golf Course (West Simsbury, Conn.): John Harvey/Dave Oatis
Although two of the courses are privately owned daily-fee facilities, they all have one thing in common: they are truly essential for sustaining the local golf community.
"Our desire is for anybody who wants to play the game to have access to a golf course that's affordable and convenient to them and provides a high-quality golfer experience," says Rand Jerris, USGA senior managing director, public services. "We're looking to be able to make a difference for courses that may be the only one in a 20- or 25-mile radius that truly is essential to golfers who live in that community."
The six courses join Chicago's Canal Shores, which received its pro-bono evaluation last fall as part of the launch of the program. With its innovative "bunny-slope" plan in a major metro area, Canal Shores was a natural for the first one. To help introduce people to the game before migrating to the full-length game, Canal Shores wants to repurpose six of its 18 holes into putting and SNAG courses, not unlike a ski resort's bunny slopes.
"For the last 100 years, most facilities have offered the consumer two products—either an 18-hole round or a nine-hole round," says Jerris. "Today people want to buy a different experience, whether it's by the hour or the hole, so we're looking for facilities that will allow that type of flexibility to allow consumers to really have a choice to how they want to engage with the game."
The six other courses' plans are not quite as ambitious as Canal Shores (most just want to add forward tees or improve turf conditions), but the consultations, which they'll receive over the next three months and are worth about $5,000 a piece, will help attract more golfers to the course once implemented, as well as perhaps attract more funding. Some of the concepts are low-cost solutions that can transform the customer experience immediately, such as the savings on water conservation that the course can use for better green maintenance, for instance.
Here's quick rundown of each course:
At one time about 10 years ago Carey Park in Hutchinson, Kan., wanted to add back tees because length equated with quality, but they've dropped that in favor of forward tees. "It's more indicative of what people want," says Hunki Yun, USGA director of outreach, education, and partnerships. "Golf is a lot more fun if you can reach a green in regulation."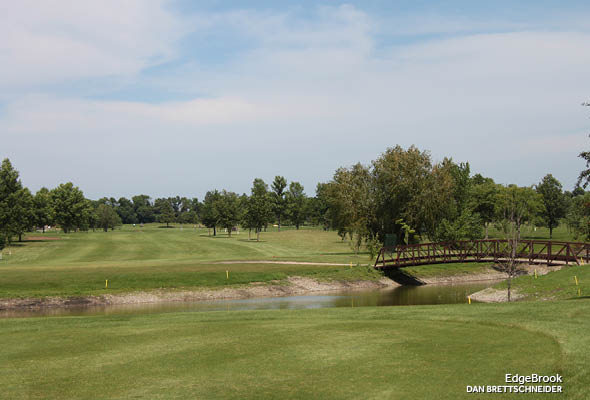 Another muni, EdgeBrook in Brookings, S.D., wants to make the course more of an asset for the whole community, not just for golfers, so Andy Staples is bringing his "community links" concept to it. Staples designed Rockwind Community Links in Hobbs, N.M., with the idea that a course should be a gathering place for everyone, so he redesigned the course with walking paths to bring the community to the course. "It's like the way courses developed in Scotland, like St. Andrews, which is also a park," notes Yun. "Instead of building fences, he wants to knock them down."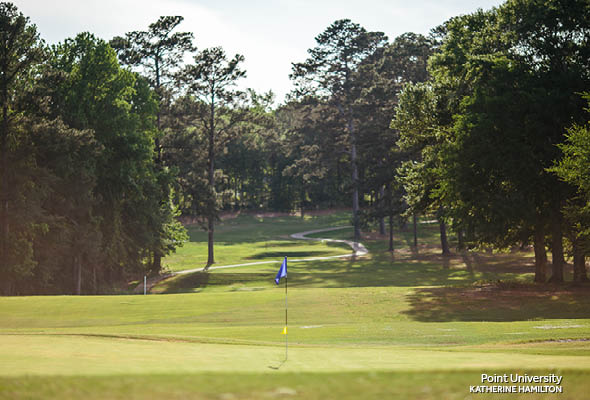 A formerly private club, Point University Golf Club on the Alabama-Georgia border was just bought by Point University and is the only public course within 20 miles, but due to neglect, it's in very bad shape, particularly the greens, so the university needed an agronomic plan to bring the conditioning back.
Simsbury Farms is a muni west of Hartford and wants to find the best places to build a new set of forward tees, which fits in nicely with the USGA's "Tee It Forward" campaign, but they don't feel like they have the expertise to know where to place them, do the grades, irrigation, etc.
Connecticut National is a privately owned daily fee in the northeast part of the state and is having some agronomic problems due to too many trees. They want "a reality check" to help them prioritize the right things.
Carolina Springs is another daily-fee course just outside of Greenville, S.C., that is also looking to put in forward tees.
"I'm very exited to see the first six courses roll out," says Jerris. "This is a beta test for us, but I'm confident it's a good idea that will make a difference to the courses and the people who play there."