Specifying exactly how many courses certain architects designed is pretty tricky. A number of layouts credited to them might have been redesigns or renovations of existing courses. Or, they might simply have "worked on" the course, whatever that means.
For the purposes of this article, an original course earned the designer a full point, but we also considered redesigns, renovations, restorations, reworkings, recreations, remodels, and re-imaginings. Building a new tee though, or reshaping a couple of greens, got you nothing.
Taking all that into account, we arrived at 11 names who we believe designed, or contributed significantly to, 300 courses or more.
Members of The 300 Club are a very select group who somehow found time to eat and sleep as well as create golf holes. Quantity isn't always a sign of quality though, and it's certainly true that not all the courses these architects designed were great or even very good.
But they sure were busy.
Tom Bendelow
Born in Aberdeen in 1868, Bendelow emigrated to America at the age of 24 and would eventually lay out or design more golf courses than any other architect, alive or dead (including three great Chicago-area clubs—Olympia Fields Country Club (South); all three courses at Medinah Country Club, and Beverly Country Club). In his 2007 biography Thomas "Tom" Bendelow: The Johnny Appleseed of American Golf, Stuart Bendelow wrote that his grandfather was credited with 500 layouts by 1908, and his obituary in the Chicago Tribune says Bendelow may actually have been responsible for over 1,000 by the time of his death in 1936.
It's easy to dismiss Bendelow's considerable impact on golf in America. Rarely do you hear of a club or course at which Bendelow worked making much noise about his involvement there. It's generally held that when working with A.G. Spalding in the years prior to World War I, he did little more than put a few stakes in the ground to indicate the position of tees, bunkers, and greens—legend has it he could stake out three courses a day if the train schedule allowed it. That may or may not be true or fair, but his reputation certainly grew as he kept ringing up those courses.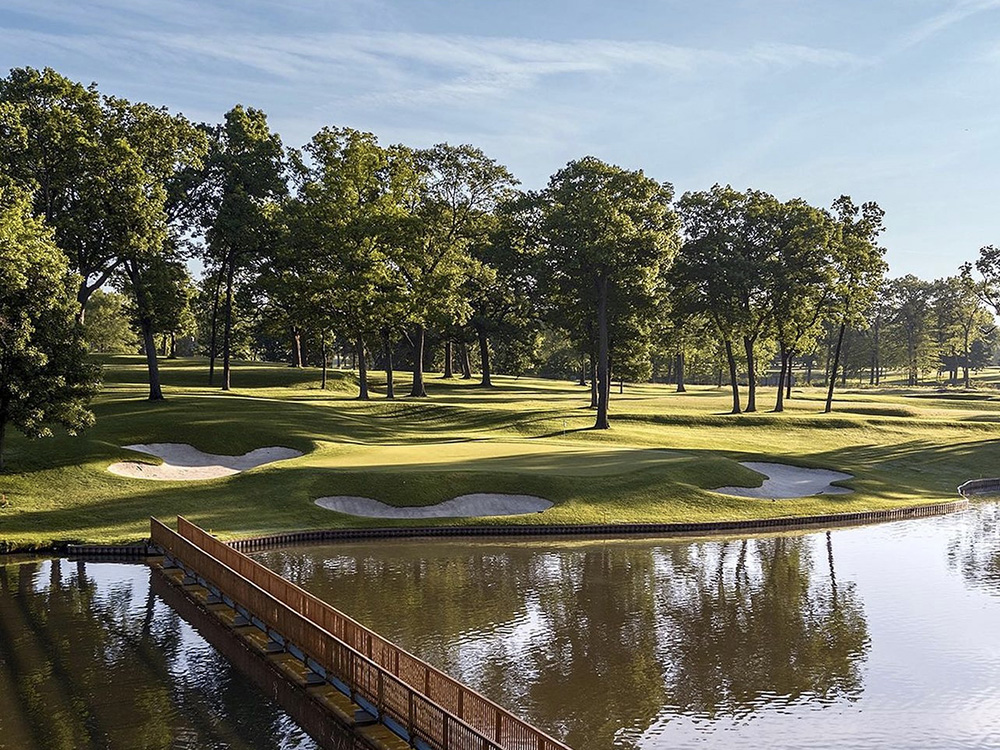 Design Style: Quick and simple staking early in career to meet rapidly increasing demand for golf. Small, flat greens. More elaborate designs later on though never a big earth-mover—often described his courses as "sporty."
Notable Courses: Medinah No. 3 (Ill.), Olympia Fields South (Ill.), Van Cortlandt Park (N.Y.)
Robert Trent Jones Sr.
After attending Cornell University where he took self-created, golf architectural courses, Jones's attempts at getting his design career off the ground were steadily thwarted by the Great Depression and a somewhat shaky partnership with Canada's Stanley Thompson, which had finally run its course by the late 1930s. He fared better following World War II, partnering with Bobby Jones at Peachtree Golf Club and even going on to rework a few of the holes at Augusta National.
In the 1950s, '60s, and '70s, Jones would design well over 300 courses around the U.S. and also in 19 foreign countries. In the late 1980s, though more or less retired, he agreed to design a network of courses around Alabama with 378 holes at eight sites opening in 1992 (those numbers have since grown to 468 holes at 11 sites). When he died in June 2000 at the age of 93, Jones is said to have completed more than 500 design projects in 45 states and more than 30 countries.
Design Style: Believed holes should be "a difficult par but easy bogey." Promoted "heroic" design—mix of strategic and penal. Huge greens, similarly capacious bunkers, and runway tees. Coined the term "signature hole."
Notable Courses: Peachtree (Ga.), Firestone South (Ohio; redesign), Valderrama (Spain)
Harry Colt
For decades, the number of courses credited to Colt and his partners—Alister MacKenzie from 1919–23, Charles Alison from 1919–47, and John Morrison from 1923 until Colt's death in 1951—has been around 300. However, a new book authored by Adam Lawrence titled More Enduring than Brass and set to be published sometime in 2023, actually identifies 441 courses where Colt was involved. It isn't exactly clear how many of the 441 Colt—who also contributed significantly to the design of Pine Valley—designed solo, but few would argue that his place on this list isn't justified.
"Harry Colt was the first man to make his living solely from golf architecture and the most important designer of golf courses in the game's history," says Lawrence. "His legacy is the modern-day spread of golf around the world."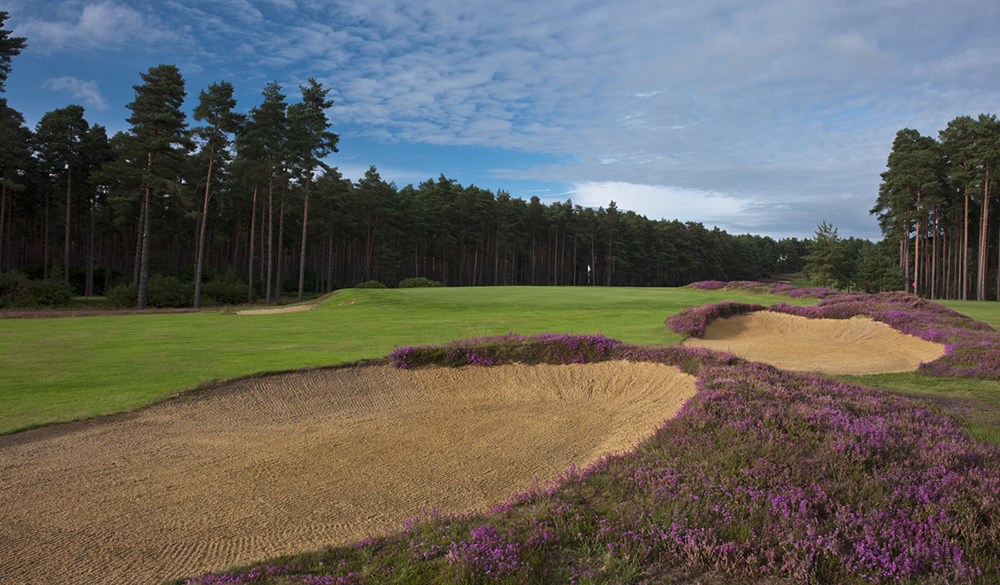 Design Style: Championed the natural, despised the artificial. Typically built an odd number of hazards arranged asymmetrically. Located greens on points of interest—ridges, plateaus, hog's backs, punchbowls, etc. Preferred smaller bunkers with surrounding terrain that funneled balls towards them.
Notable Courses: Colt's most notable projects may have been redesigns—Sunningdale Old (England – he always credited the course to its original designer, Willie Park Jr.), Muirfield (Scotland), Royal Portrush (Northern Ireland). Notable original designs include Swinley Forest (England), St. George's Hill (England), and Sunningdale New (England).
James Braid
As is so often the case, no one can be entirely sure how many courses Braid, who grew up 13 miles south of St. Andrews in Earlsferrry, designed during his long and legendary career. Not even John Moreton and Iain Cumming, authors of the comprehensively researched biography James Braid and His 400 Golf Courses, seem absolutely certain. The book identifies 165 original designs (both 9- and 18-hole) plus courses Braid remodeled, those for which he drew extensive bunkering plans, and those where he merely provided a map and advice, but concludes with a request for clubs that have been omitted to contact them so that "Braid's contribution to golf course architecture can be fully documented." Whatever the right number may be, it's remarkable how many projects Braid was able to complete given his superlative playing record (five Open Championship wins) and the fact he was the club professional at Walton Heath Golf Club from 1904 until his death in 1950.
Design Style: In his 1908 book Advanced Golf, Braid listed six design ideals which can be summed up as 1) Variety, 2) Well-guarded greens, 3) The shorter the hole, the smaller the green, 4) Alternative tees so course can adapt to different conditions, 5) Golfer successfully reaching a desirable position should be rewarded with an easier shot to follow, 6) (similar to #5) Two ways to play each hole—easy and difficult.
Notable Courses: Gleneagles King's (Scotland), Carnoustie (Scotland; redesign), St. Enodoc (England)
Donald Ross
In 2001's Discovering Donald Ross, author Bradley S. Klein identifies 399 Ross courses—a number he now says has grown marginally in the years since the book was published. Though almost the entirety of his architectural career unfolded in the U.S., Ross was, of course, a native Scot. Born in Dornoch in 1872, he set sail for the USA in 1899, winding up in Boston where he worked as the club professional, clubmaker, and greenkeeper at Oakley Country Club. There, he also remodeled the existing Willie Campbell course and continued tinkering for the 11 years that he remained at the club.
Shortly after beginning his new life in Massachusetts, Ross met a philanthropist named James Walker Tufts who had purchased 5,800 acres in the sandhills of central North Carolina. Tufts hired Ross in 1900 to oversee golf operations at his new retreat where a rudimentary 18-hole course had been built. Ross reworked it (Pinehurst No. 1) and then designed No. 2 for which he would gain great acclaim across the country and which precipitated his vocational shift into course design.
Design Style: Though many golfers would be able to recognize a Ross design if they saw one, it's actually a fool's game trying to specify exactly what his style was. And as Donald Ross Society President Brad Becken recently said in an interview with Geoff Shackelford, you soon learn not to use the words "never" and "always" when discussing Ross courses. So, he didn't always used grass-faced bunkers or plateau greens or straightforward opening holes, or build volcano holes and diagonal hazards, and reject straight holes. He did that quite often, but not always.
Notable Courses: Pinehurst No. 2 (N.C.), Oakland Hills (Mich.), Seminole (Fla.)
A.W. Tillinghast
After designing his first course at Shawnee-on-Delaware which opened in 1911, "Tilly the Terror" would create 250 or so originals by the time the Great Depression halted the flow of work and almost bankrupted him. In 1935, as a consulting architect for the PGA of America, he embarked on a cross-country tour of the country working with more than 500 clubs to mitigate maintenance costs so they could survive the ongoing economic hardships and keep their professionals employed. There were some small-scale design changes, but the bulk of the work involved making cash-saving recommendations and removing features made obsolete by new equipment.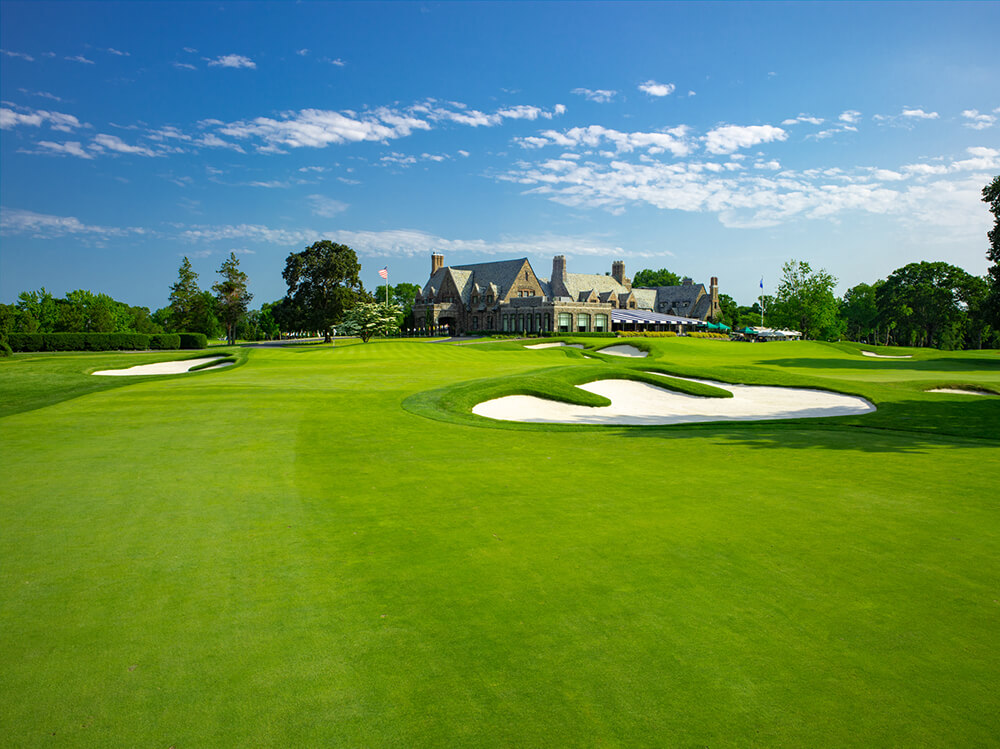 Design Style: Tillinghast didn't really go in for templates, but he certainly did have a few features/holes he used frequently. He's probably most commonly associated with the Great Hazard—a wide expanse of bunkers and mounds that affects the second shot on par fivess, but he also liked double-dogleg, three-shot par fives. And the "Tiny Tim," a short par three surrounded by bunkers was a great favorite.
Notable Courses: Winged Foot East and West (N.Y.), Baltusrol Upper and Lower (N,J,), San Francisco (Calif.)
Jack Nicklaus
With seven major championship titles to his name, a 29-year-old Nicklaus brought star appeal to Pete Dye's 1969 design of Harbour Town Golf Links on South Carolina's Hilton Head Island. Though he had expressed a good deal of interest in course design prior to the project, it was the Golden Bear's first design experience. And though just a design consultant whose contribution to the course was estimated at about "one percent" by noted golf writer Charles Price, Dye himself insisted Nicklaus had had a much greater influence. "Working with Jack Nicklaus was a first-class experience," Dye wrote in his 1995 autobiography Bury Me in a Pot Bunker. "He has always been gracious enough to give me most of the credit, but the course would never have been so well accepted if it hadn't been for him."
The pair collaborated twice more before Nicklaus formed his owned design company in 1974, since when he and his associates have, according to the company's Business Development Manager Tommy Hearden, been involved in over 430 courses in 45 states and more than 40 countries.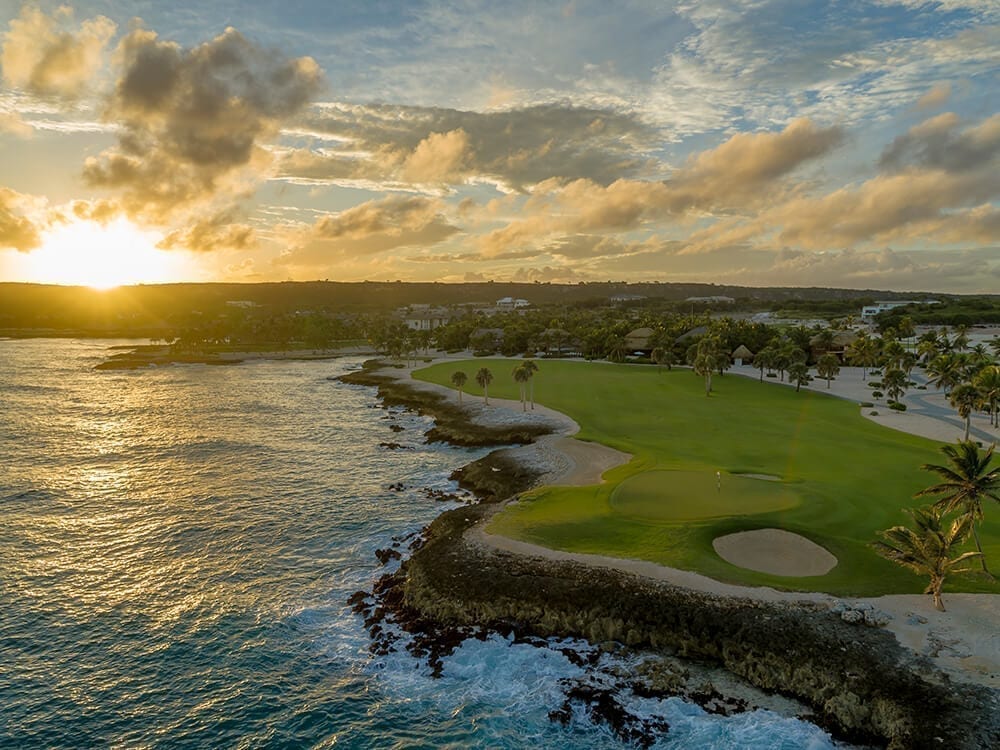 Design Style: It's difficult to identify specific Nicklaus traits though it's probably true his earlier courses favored the high fade he hit so well. His style has evolved quite a bit over the last 45 years and, though a very long hitter in his day, Nicklaus does like to reward precision, not just power. He prefers smaller greens as huge greens reduce the need for "finesse shots." Nothing is blind, and greens and fairways tend to collect rather than repel.
Notable Courses: Muirfield Village (Ohio), Valhalla (Ky.), Punta Espada (Dominican Republic)
Arnold Palmer
Palmer's initial foray into course design happened around the same time as Nicklaus, his great rival, was setting up his company. Palmer had always enjoyed Dick Wilson's 1961 layout at Bay Hill in Orlando and, in 1974 after acquiring the property, he set about making the changes he felt would make an already good course even better. Other than making a few changes to Bay Hill, Palmer didn't really become serious about design until the mid-1980s when he told reporters he was now more interested in designing courses than playing them. "Now I just want to make the game as fascinating for others as it is for me," he said.
Palmer was involved in well over 300 projects and worked alongside Frank Duane; Ed Seay with whom he formed his first design company in 1972; and lastly Thad Layton and Brandon Johnson. He always felt enjoyment took precedence over challenge or difficulty, which probably explains why he doesn't have any courses ranked among America's top 100. "I wanted to design courses that were fun and looked pretty," he said in his 2016 autobiography A Life Well Played.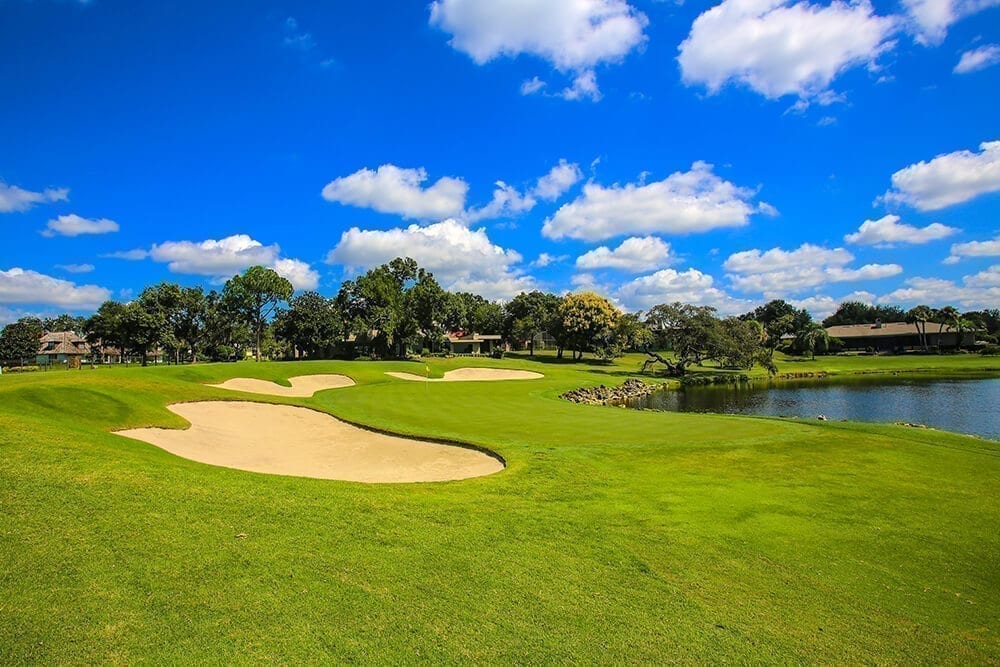 Design Style: Unless you're Layton or Johnson, it's unlikely you could recognize a Palmer design as he didn't really have any signature features. He put the emphasis on playability and the beauty of the site. These 10 tenets he drew up form the basis of who he was as a designer—1) Beauty, 2) Strategy, 3) Risk-reward, 4) Fun, 5) Preservation, 6) Sustainability, 7) Environmental Stewardship, 8) Growth of the Game, 9) Variety, 10) Simplicity.
Notable Courses: Bay Hill (Fla.), Tralee (Ireland), Old Tabby Links (S.C.)
Robert Trent Jones Jr.
RTJ Jr.'s website opens with a banner declaring "More than 300 courses in over 50 countries on six continents"—an astonishingly varied and noteworthy portfolio of work that goes back to the early 1960s when "Bobby" began working with his father at Spyglass Hill in Monterey, Calif. The elder of Robert Trent Jones's two sons (Rees is two years younger) dealt with the company's clients in the western states and also in Asia where the game was really taking off. Jones Jr. set up his own firm in Palo Alto, Calif., in 1972 and quickly gained a reputation as an adventurous and artistic designer whose intention was always to "listen to the land."
"The very best courses are those where nature has provided the canvas and my job is to discover her secrets and reveal them," says the 83-year-old romantic whose love of poetry and music have no doubt helped shape his designs.
Design Style: Unlike his father, RTJII and his associates have never really built any instantly recognizable features and though the company's greens and bunkers tend toward the large, they certainly aren't the largest in the world. Jones Jr.'s courses have long sought to make a visual impact which seems to be at odds with the environmentalist persona the firm has built in recent years, but his description of his designs as "complex, eclectic, and wide-ranging" is certainly accurate.
Notable Courses: Princeville Makai & Prince (Hawaii; Prince now closed), Moscow C.C. (Russia), Chambers Bay (Wash.)
Michael Hurdzan
Nicklaus, Palmer, and the Trent Joneses certainly weren't the only architects enjoying the fruit of the golf course construction boom that seemingly continued off and on between the 1950s and the economic collapse of 2007–08. West Virginia native Michael Hurdzan took full advantage, too—first in association with Jack Kidwell, then Dana Fry. Hurdzan and Kidwell built 100 or so "modest" courses together, mostly in Ohio and eastern states. When Kidwell retired in the mid-1980s, Hurdzan worked for himself for a while before joining Fry with whom he built courses all over the world. Since 2012, Hurdzan has worked alongside his son Christopher and, in 63 years as a course designer, estimates he has been involved in around 500 projects.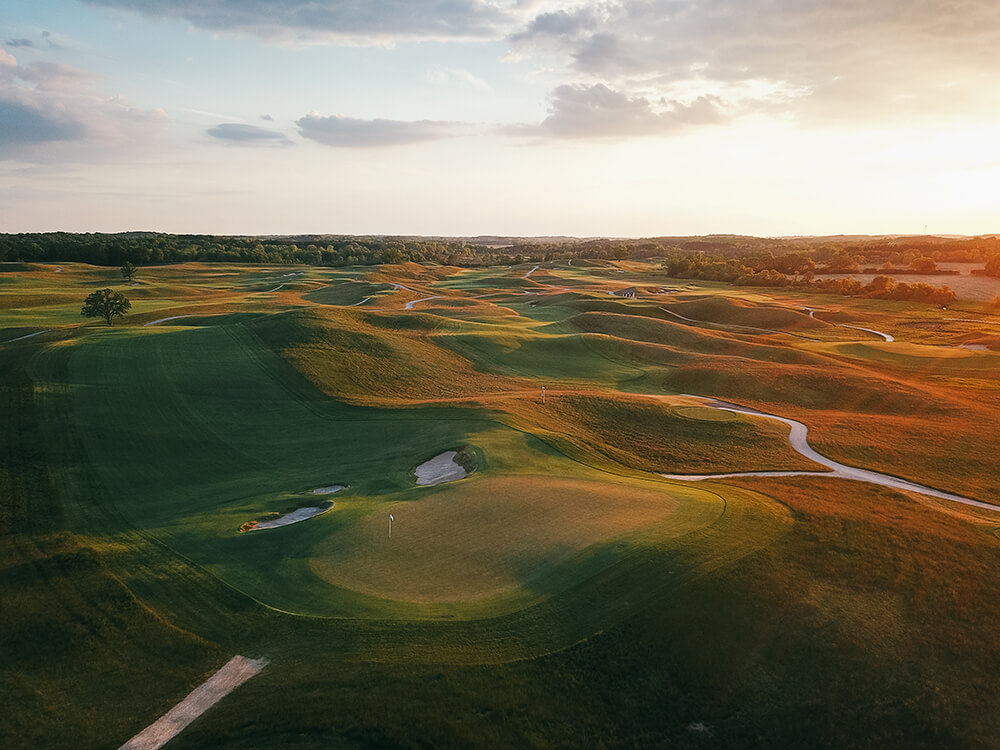 Design Style: In the early days, his courses were fairly basic and built to meet huge post-World War II demand. But as golf and real estate became paired in the '70s and '80s, Hurdzan's courses became far more visually exciting as the Augusta-Syndrome took effect. Hurdzan encouraged his staff to express themselves, so courses bearing his name rarely look alike. And, as far as he could in the days of conveyor-belt course construction, Hurdzan built environmentally-sound courses that were designed to be affordable to maintain. This environmental stewardship may not be apparent to the golfer while playing a Hurdzan course, though big, bold features and greens might be a clue as to the designer's identity.
Notable Courses: Devil's Paintbrush (Canada), Calusa Pines (Fla.), Erin Hills (Wis.)—all with Dana Fry
Larry Packard
When Packard died in 2014 at the age of 101, 75 years after beginning his work as a course designer alongside Robert Bruce Harris, it was said he'd worked on over 600 courses, made up of an estimated 350 original designs and 250 redesigns. Despite this extraordinary number, Packard remained relatively little-known throughout his career, his best-known work being the four courses at Innisbrook Golf Resort in Palm Harbor, Fla., whose Copperhead course stages the PGA Tour's Valspar Championship.
Design Style: Built courses for the masses—average golfers who didn't want to pay a lot to play golf that was too hard for them. Consistently good though, perhaps, never great, Packard's calling cards were the double-dogleg par five (14th on Copperhead), elevating bunkers to avoid puddles and making the early holes fairly easy to ease players into the round. .
Notable Courses: Innisbrook Copperhead (Fla.), Countryside C.V. (Fla.), Lick Creek (Ill.)
These architects came awfully close without quite cresting the 300 mark—Ed Ault, Tom Clark, William Diddel, Tom Fazio, Robert von Hagge, Fred W. Hawtree, Arthur Hills, Rees Jones, William Langford (and Theodore Moreau), Joe Lee, Jerry Matthews, Stanley Thompson, Mike Wolveridge.