Unearthing the dazzling dozen jewels of "Middle England"
So you have visited London, Edinburgh, and Dublin—three of the world's most historic and culturally interesting capitals—accompanied by your golf clubs, and you reckon you've pretty much completed your golf journey around Great Britain and Ireland. After all, what more could there be to discover?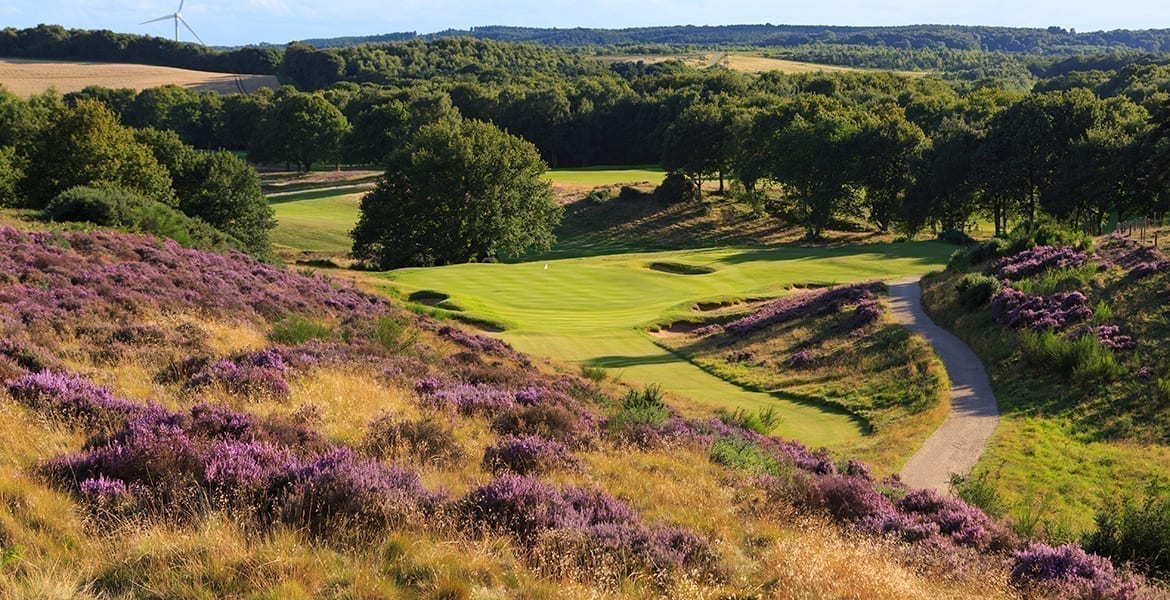 For a start, there's an entire country called Wales, a land of impressive mountains, mighty castles, and more than a handful of classic links courses. In the northwest of England you'll find the majestic Lake District and more superb seaside golf between Hoylake and Lytham; the northeast has the beautiful city of York and the exceptional "inland links" that is Ganton; while the westcountry offers the delights of Devon and Cornwall to savor, along with such gems as Westward Ho!, Saunton, and St. Enodoc.
Possibly the last area you'll contemplate visiting—at least with your golf clubs—is "Middle England," a region that deserves some serious consideration.
Oxford and Cambridge are both little more than an hour's drive north of London. Keep heading "up the country" and you'll soon reach Shakespeare's Stratford. Birmingham, England's second largest city, isn't far, nor is the industrial heart of the country, although you might prefer to explore the varied countryside. Those who do so are invariably charmed, not just by some marvelous scenery but by the "step-back-in-time" ambience of village life. Moreover, anyone keen to seek out unique golf experiences will be pleasantly surprised, even occasionally dazzled. Here are a dozen reasons why.
The Southern Midlands: Oxford and Cambridge
I'm not sure who christened Oxford "The City of Dreaming Spires," but it remains an appropriate as well as evocative description. Golf enthusiasts visiting the famous university town need only travel a few miles south to discover a 54-hole heathland haven close to the village of Abingdon. "Frilford Heath is a wonderful oasis," declared Bernard Darwin more than a century ago, "the sand is so near the turf that out of pure exuberance it breaks out here and there in little eruptions." Frilford rarely receives the accolades it merits, possibly because many find it hard to determine which of the club's three layouts, Red, Green, or Blue, is the best 18. The Red is the original course (the one Darwin praised); the Blue is a relatively new "tournament style" layout; while the shorter Green possesses a superior array of pretty holes.
There is a second Oxfordshire golf club that is decidedly worth inspecting and which, like Frilford, seems adept at hiding its light under a bushel. Huntercombe, located near Henley southeast of Oxford, was designed 120 years ago by Willie Park Jr. Revised very little over the years, it is an unashamedly old-fashioned layout that appears caught in a time warp. You will find some ingeniously contoured greens, notably on the 4th and 8th holes, but very few bunkers; in place of sand, you'll confront grassy craters, ridges, slopes, and swales. Tom Doak encapsulated Huntercombe's appeal when he suggested "modern designers would benefit from seeing how to create interest with sparse bunkering and a quirky, cunning set of green complexes."
There is a well regarded (as well as intriguingly named) 36-hole club near Cambridge called Gog Magog, but the must-visit venue is Royal Worlington at Mildenhall, the golf home for Cambridge undergraduates and celebrated by many as "the world's best 9-hole course." This is a bold claim, especially since from tee to green Royal Worlington isn't overly special. What sets it apart is the extraordinary quality, character, and firm links-like nature of the putting surfaces. The short 5th sports a fine example and is perhaps the most acclaimed hole with its treacherous do-or-die tee shot that Patric Dickinson once likened to "pitching on a policeman's helmet."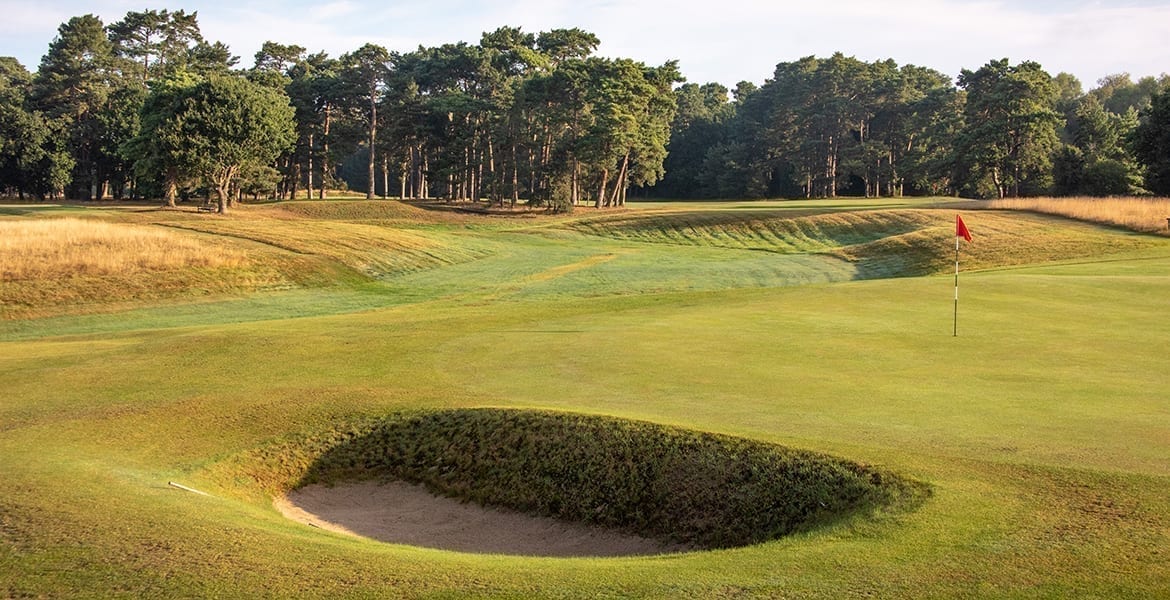 Birmingham and the Western Midlands
The Belfry is the best-known golf facility near Birmingham, having held three Ryder Cup matches between 1985 and 1993. However, in the view of most critics, the premier course in the vicinity is Little Aston. Indeed, many regard it as the finest parkland layout in England. Always immaculately maintained, the course is renowned for the classical style of its bunkering, with attractive water hazards, fairways framed by silver birch trees, and rhododendrons providing seasonal splashes of color. Among the best challenges are the par-five 3rd, which features a downhill drive and an approach over an intimidating cross bunker, and the picturesque par-four 17th, where the green is defended by water on three sides.
Like Little Aston, Beau Desert lies within Staffordshire, yet its setting in an area called Cannock Chase is more rural and rugged. Actually, it is difficult to describe the landscape because it is part moorland, part open heathland, and part forest. The name means "beautiful wilderness" and golfers playing here will experience the rich variety of the environment. The challenge is very good, too, as one might imagine given that Herbert Fowler crafted the course, which features echoes of Walton Heath and hints of The Berkshire, his two masterpieces near London.
Around Worcestershire, southwest of Birmingham, Blackwell near Bromsgrove is widely recognized as the best in the area. Like Huntercombe, it's a traditional "old school" club that likes to maintain a low profile, although this shouldn't imply that guests aren't warmly welcomed. The par threes are particularly strong, with many believing the 13th, with its tee shot across water to a narrow green, inspired the design of 12 at Augusta, Bobby Jones having visited the club following his victory in the 1930 Open at Hoylake.
Shropshire, bordering Wales, is "Sleepy Shropshire" if you want to be unkind, or "a green and pleasant land" if you prefer to be friendly. Hawkstone Park is the place to visit (and stay), with two 18-hole courses: The Hawkstone, which wends its way amid some spectacular and historic scenery known as "The Follies," is the club's pride and joy.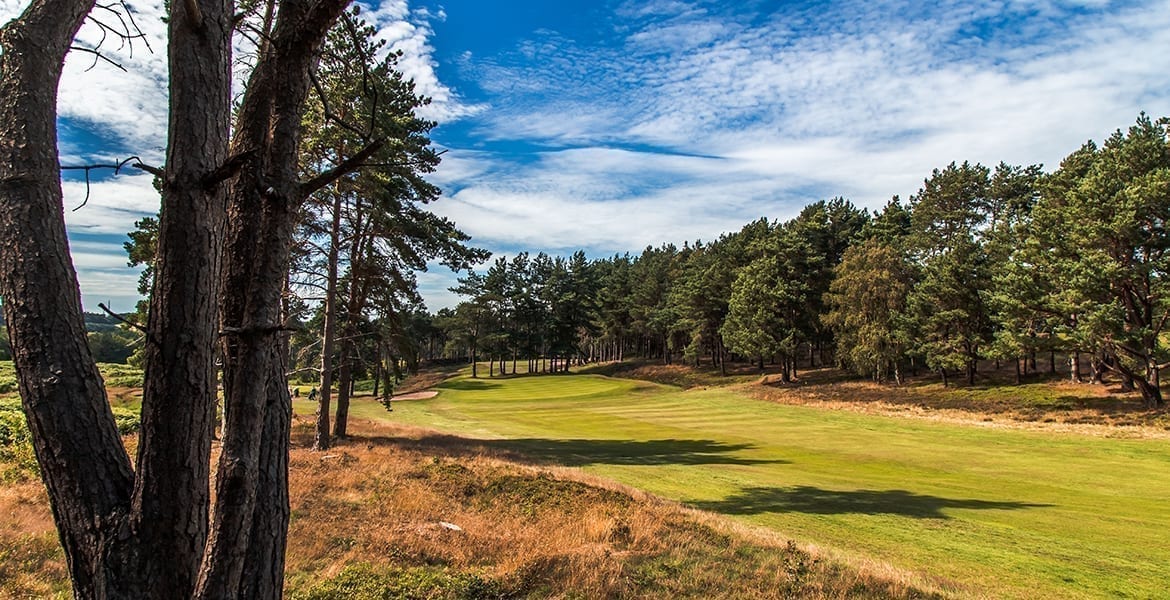 The Eastern Midlands: From Northamptonshire to Nottinghamshire
Northamptonshire County—or "Church Brampton," as it is referred to by members who like to highlight its quiet location beyond Northampton town—offers a fine blend of heathland and parkland golf. The course is distinctive, as well as distinguished, for another reason: When a major road or railway line bisects a golf course, the holes separated from the main body of the layout are invariably the weaker ones; this Harry Colt creation provides an exception to the rule. Holes 10–14 were laid out "on the wrong side of the tracks" and include some of the course's most interesting challenges.
There are many good courses to play in Leicestershire, but our advice is to slip across the boundary into adjoining Rutland, England's smallest county and one of its most attractive. Secluded within some wonderfully rolling terrain, amid an oak-, pine-, hawthorn-, heather-, and gorse-clad landscape, is the delightful Luffenham Heath. If ever a golf course embraced the character of its surroundings, it is this one. People frequently select the uphill par-four 7th and vertigo-inducing downhill par-three 17th as the most memorable holes, but the overall experience is to be savored.
The best-known National Parks in England are probably the Lake District and Dartmoor thanks to Wordsworth and Sherlock Holmes, respectively. But within our "Middle England" is another National Park decidedly worth exploring, Derbyshire's "Peak District." One of many quaint towns in the area is Buxton, and just outside is Cavendish, an Alister MacKenzie design that is reputedly "the finest course in England measuring less than 6,000 yards." That claim is impossible to verify, but as an interesting and fun course to play, it is difficult to imagine many better.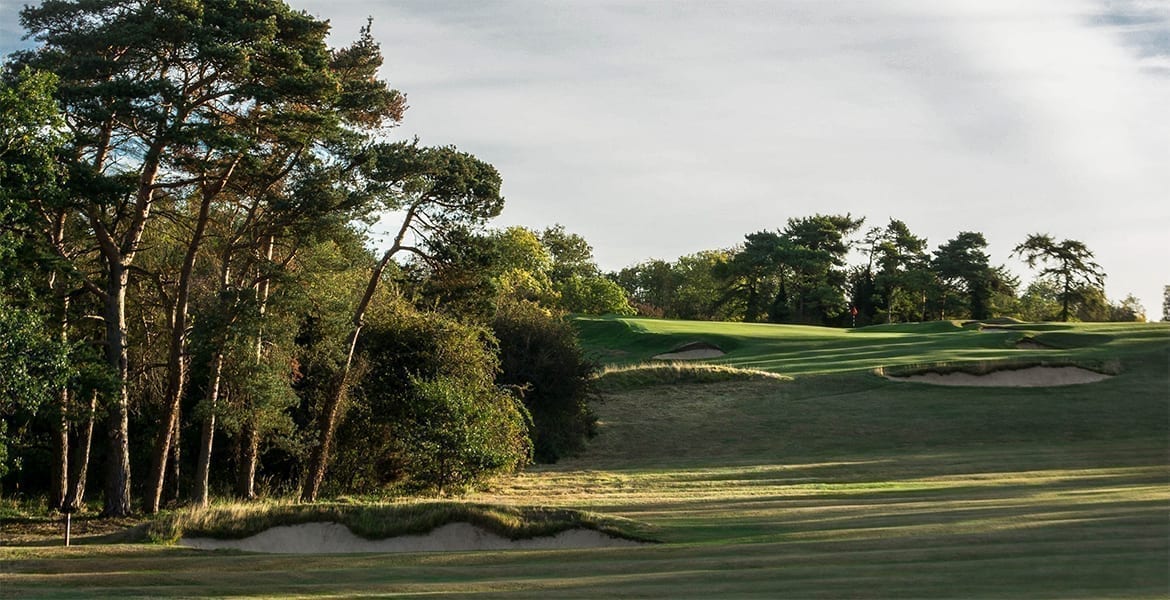 Our final two recommendations can be considered together: The Notts Golf Club at Hollinwell in Nottinghamshire and the Hotchkin Course at Woodhall Spa in Lincolnshire. For sure, they are located in different counties and are hardly close neighbors. But they are quite similar in character (i.e., both are heathland classics) and in terms of stature they belong in a league of their own. Whenever there's a debate as to which are the finest inland courses in the British Isles, Woodhall Spa and Hollinwell deserve to be mentioned in the same sentence as Sunningdale and Swinley Forest.
Have you played any of the courses in "Middle England?"