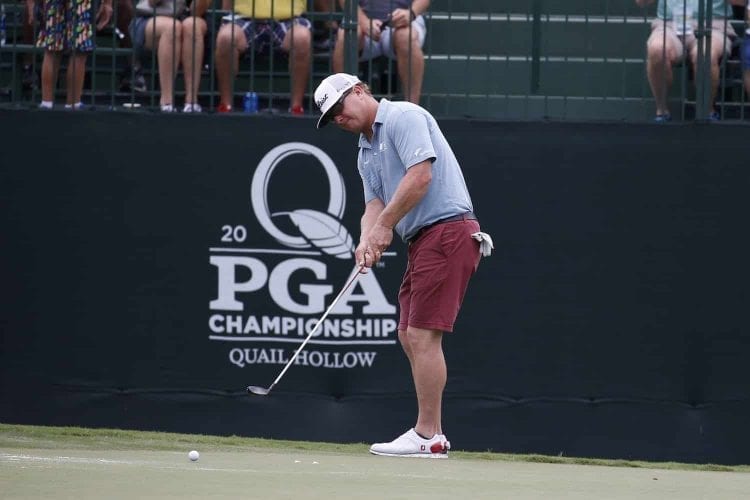 Today is day 2 of the 2017 PGA Championship at Quail Hollow Club in Charlotte, N.C. and keen fans of the PGA Tour will know the course well. This is Quail Hollow's first major, but it has hosted over a dozen PGA Tour events and has been the site of the Wells Fargo Championship since the early 2000s. Does that familiarity with the venue as a "regular tour stop" take away from the special major feeling?
There is something monumental about "peek behind the secretive curtain" the happens when majors visit the likes of Oakmont, Shinnecock, or any of the other highly exclusive major venues. Golf.com discussed the topic with their panel of writers for the Tour Confidential this week, and the answers were mixed.
A different question is whether, despite being a normal Tour stop, Quail Hollow can stand up to the major championship test. After one day of play, that answer seems to be a resounding yes. Phil Mickelson guessed that the winning score would be "very close to even par," and Jordan Spieth said in a press conference, "this is going to be one of the most challenging tracks that we've played, the way that it's playing right now and the way it will continue to." Considering the average winning score of the Wells Fargo Championship has been around 14 under par, this week is proving that Quail Hollow can be both a normal stop and a major championship venue.
_____________
Do you think that something is lost when majors visit regular PGA Tour venues? Let us know in the comments below!