It was expected that the 2020 U.S. Open played on the West course at Winged Foot Golf Club would reveal the flaws in the current obsession for more power shared by the many Tour players seeking faster swing speeds and bigger, longer drives—that nothing would parry those fixations on chart-topping ball speeds more effectively than the U.S. Open's notoriously thick and deep rough.
Ironically, the opposite occurred. Bryson DeChambeau—the poster child of this new ideology—won by six strokes and was the only player to finish under par. His was the largest margin of victory of any of the four U.S. Open champions who won at Winged Foot without needing playoff holes. Even more astonishing, DeChambeau set a U.S. Open record by hitting the fewest fairways (23 of 56) of any champion. The 2020 U.S. Open proved that even the thickest and deepest of rough cannot defend low scores by itself, at least not against a player of DeChambeau's strength and speed.
If distance is a necessary component of defense, then the following five layouts are aptly suited for the task, each measuring at least 8,000 yards from the tips. These courses might challenge DeChambeau, but they'll definitely challenge you. Honestly, that's an understatement—it's more likely that they'll pulverize both your psyche and your score, especially if you tee it up from the very back tees. Don't say we didn't warn you.
The Pete Dye Course at French Lick Resort (French Lick, Ind.)—8,102 yards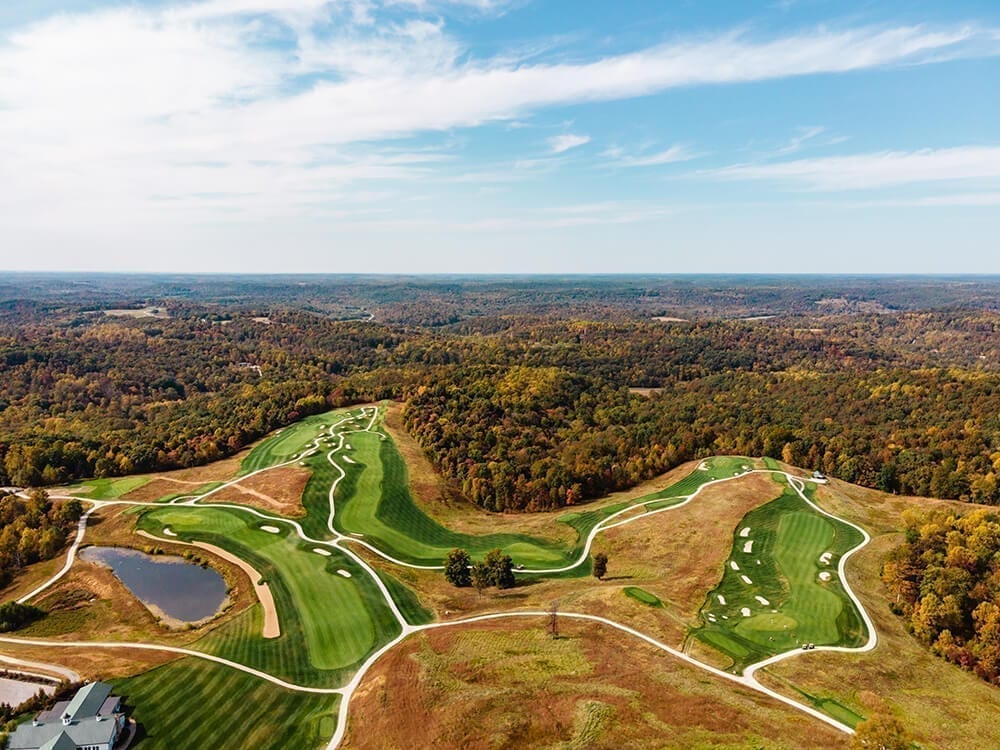 Although it's situated on one of Indiana's highest elevation points (approximately 950 feet above sea level), don't expect this course to play shorter than its yardage. In fact, golfers can expect those 8,100 yards to feel and play even longer. "We're out of the trees and in the wide open, and the wind up here impacts us pretty much every day," says Dave Harner, French Lick Resort's director of golf, who adds that the layout's course rating (80.0) and slope rating (148) reflect its positioning along a series of ridgelines. "It's the tightest golf course that you'll ever play that doesn't have a tree."
The course may offer grand views and it may be massive in sheer length, but everything else about this championship layout is small. The largest green is only about 5,000 square feet in area, and the widest fairway measures a mere 85 feet from edge to edge. According to Harner, those features—and especially the course's length—are often misconstrued as a sign of Pete Dye's penchant for building excessively difficult layouts. "He always argued that the ball and the equipment go too far," Harner says of Dye. "He built this golf course [in 2009] assuming that no change would be made, and in 20 years, 8,102 yards would be fine. It's a futuristic play, not a devilish play." https://www.frenchlick.com/
The Reserve at Moonlight Basin (Big Sky, Mont.)—8,000 yards
It's fitting that Big Sky should be home to at least one big course. Measuring an even 8,000 yards from the back tees and situated across 800 acres (with 10 miles of cart paths), the Jack Nicklaus-designed layout at Moonlight Basin comes in at an imposing distance. But unlike French Lick, the elevation here (7,500 feet) renders the course's bark more ferocious than its bite. Several holes also play noticeably downhill, so golfers can expect inflated distances on all of their shots. The first hole, a 463-yard par four that plays downhill and from elevated tees, makes that abundantly clear from the start. "You can almost count to 10 before your ball hits the ground," Greg Wagner, the director of golf, says of players' drives on that first hole.
Wide fairways and friendly contouring throughout the course make The Reserve easily manageable, even for high handicappers. Wagner also implores players to tee it up from the appropriate tee boxes, but sometimes that means moving back. The Lone Creek tees, for example, measure slightly more than 6,800 yards, whereas the next option, the Jack Creek tees, stretch the course to almost 7,400 yards. "An 8-, 9-, or 10-handicap player might be freaked out by that number," he says, "but they might find that they don't use their driver much at 6,800." https://www.moonlightbasin.com/
Antler Creek Golf Course (Falcon, Colo.)—8,058 yards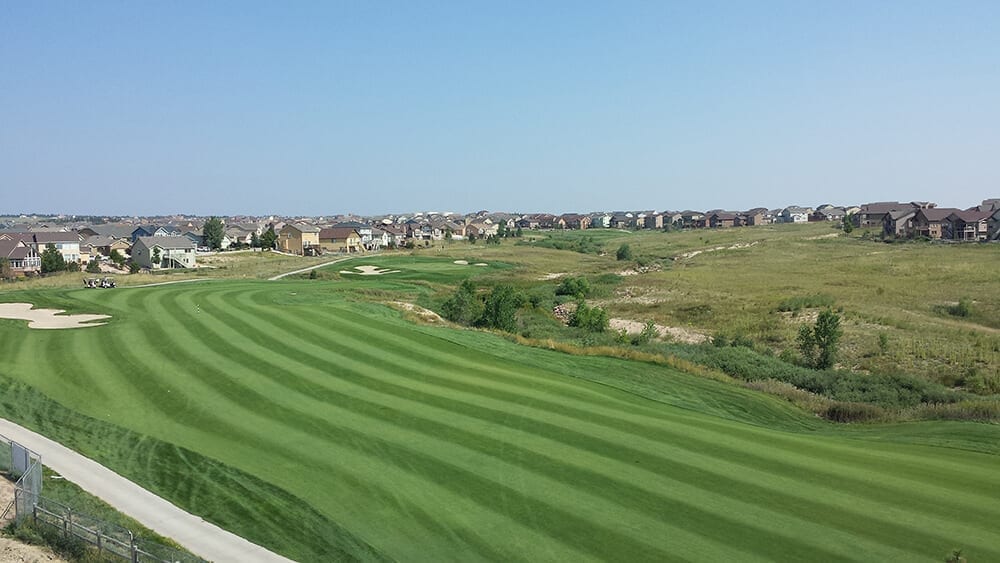 There's no need to move back when selecting the appropriate tee box at Antler Creek. While players are likely to gain 25 to 30 yards of distance on their shots here—compared to the distances for those shots hit at sea level—this prairie links-style course doesn't offer much elevation change. The course does play hard and fast, so while that may mitigate some of the distance, other factors will conspire against you. According to Tyler Ververs, Antler Creek's head pro, "It's one of those courses that always seems like you're hitting into the wind."
The course's length does have its advantages. In particular, it leads to a high-replay value. Yet, even with plenty of rounds under their belts, golfers who frequently tee it up at Antler Creek are invariably challenged. "It's one of the hardest courses you'll play the first time and it's one of the hardest courses you'll play the 50th time," Ververs declares. "It will eat you up and spit you up." https://www.antlercreekgolf.com/
Fighting Joe Course at The Shoals (Muscle Shoals, Ala.)—8,092 yards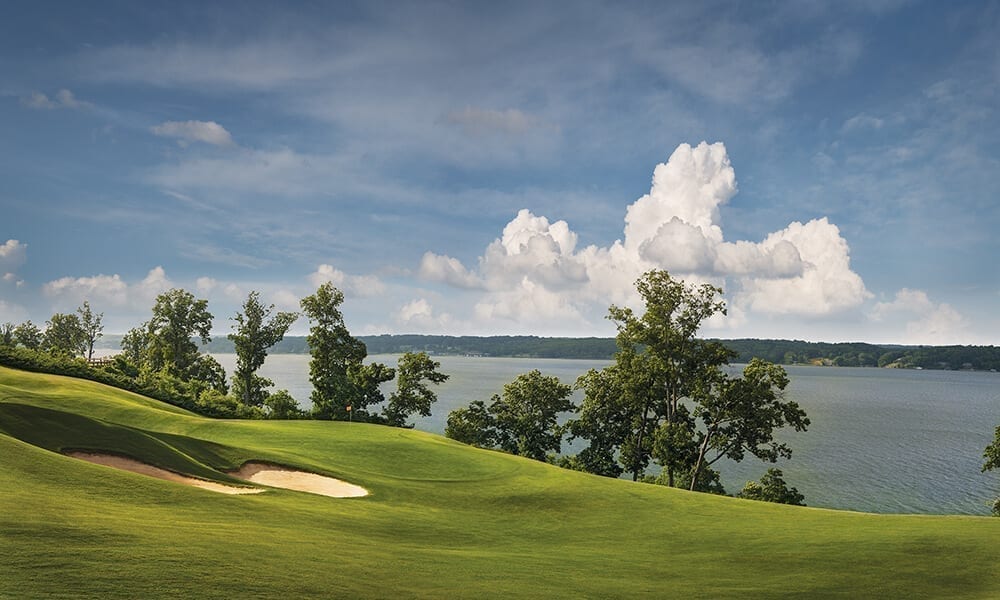 When the Fighting Joe course opened in 2004, it became the first layout on Alabama's Robert Trent Jones Golf Trail to eclipse 8,000 yards. Set on a bluff that overlooks the Tennessee River, the course features expansive fairways and massive greens, which present an illusion of amnesty. Yet as the Trail's CEO Mike Beverly acknowledges, the course is relentless, especially when played from the black tees. "When you go back to that distance, you don't have birdie holes," he says. "If you mishit one shot on a hole that's 716 yards long, you're not making par."
When played from the tips, the Fighting Joe course offers no easy holes or even easy shots. For that reason, lost strokes are incredibly difficult to get back. So what should ambitious players do if they're attempting to play Fighting Joe from the blacks? "You better take your protein shake," Beverly says, "because you're going to be tired by the end of that round." https://www.rtjgolf.com/theshoals/
Ross Bridge (Hoover, Ala.)—8,191 yards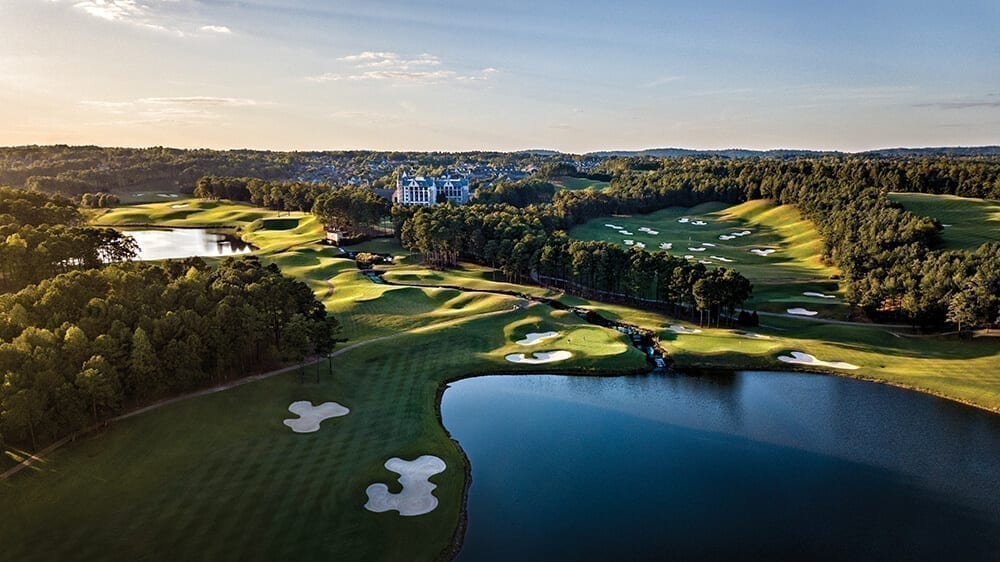 Unlike The Shoals's 8,000-yard behemoth, the Ross Bridge course on the RTJ Golf Trail provides a friendlier kick in the teeth for those who venture to its black tees. Although water comes into play on more than half of the holes, the course's fairways are broad and many holes play downhill, which shaves at least a little distance off the almost 8,200-yard layout. "It really is a bomber's course," Beverly says. "You can go out and wail on it and still get away with it."
The Ross Bridge course is undeniably a resort course—the pro shop is even located in the property's hotel—and that DNA is clearly on display throughout a round. "It's very playable because the fairways are wide," Beverly acknowledges. "But if you're long and erratic, the water definitely does come into play." https://www.rtjgolf.com/rossbridge/
What are the longest golf courses you've played? Tell us about your experience in the comment section.