Abaco, The Bahamas
A quiet refuge from the world, The Abaco Club on Winding Bay is a tropical paradise in a setting so beautiful that words and photos hardly do it justice. Yet it is just a 45-minute flight from Fort Lauderdale. This is a true sporting club that includes the No. 1 golf course in The Bahamas, a spa and fitness facility, water sports, tennis courts, gourmet dining, and the club's crown jewel—a beautiful, two-mile, powder-soft beach that serves as the gateway to the tranquil waters of Winding Bay. All this, plus members are treated to the finest private-club-level service.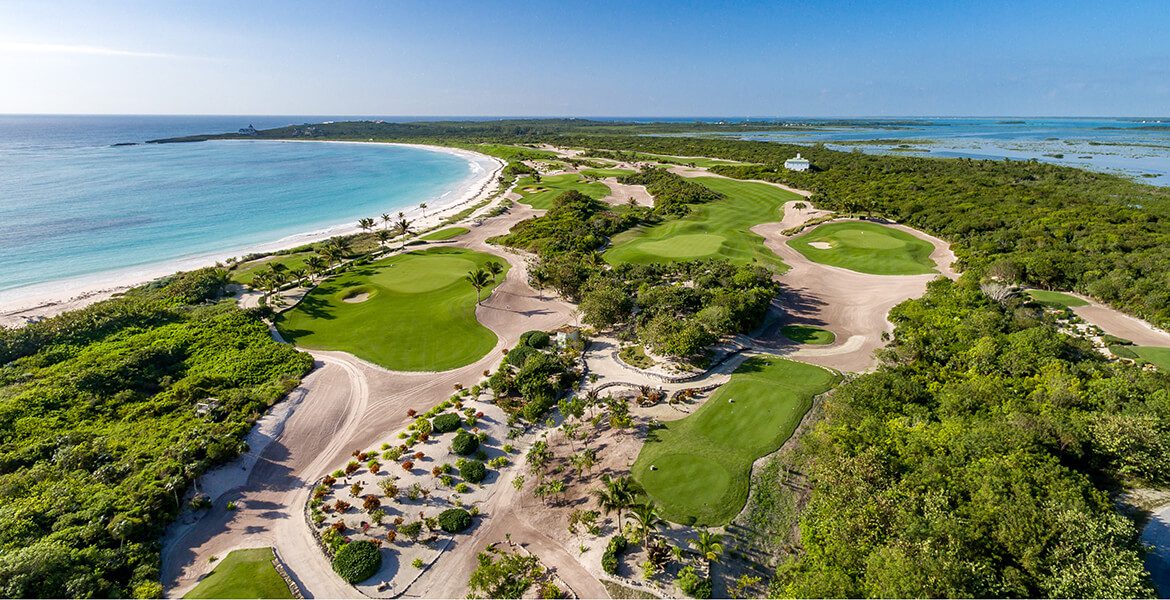 Opened in 2004 as the first tropical links layout, the golf course was designed by Donald Steel and Tom Mackenzie, who made the most of the sparkling seaside setting. With its humps, hollows, swales, pot bunkers, and sea winds, the course forces you to play your best links shots. The new, double-ended practice range that opened in 2016 has been described as one of the Caribbean's best by Darren Clarke, who calls the club home.
For those intrigued by days spent under the warm Bahamian sun, free from crowds and tourists, three real estate options are available: $400,000 cabanas feature king bedroom suites, while $2–$3 million cottages offer two to five bedrooms and overlook the bay or the Atlantic. For those who want to own three to five acres on the beach and build their own home, there are private lots in the $2.5–$3 million range.
Don't Miss…
The spectacular fishing, just 10 minutes from The Abaco Club's dock, for marlin, grouper, yahoo, and other trophy fish, that angling enthusiasts come from all over the world to enjoy.
For more information:
The Abaco Club on Winding Bay
Marsh Harbour, Abaco, The Bahamas
+1 242-367-0077
TheAbacoClub.com