With a collection of venues and amenities in Utah's Park City, this four-season private club continues to enhance its one-of-a-kind offerings for members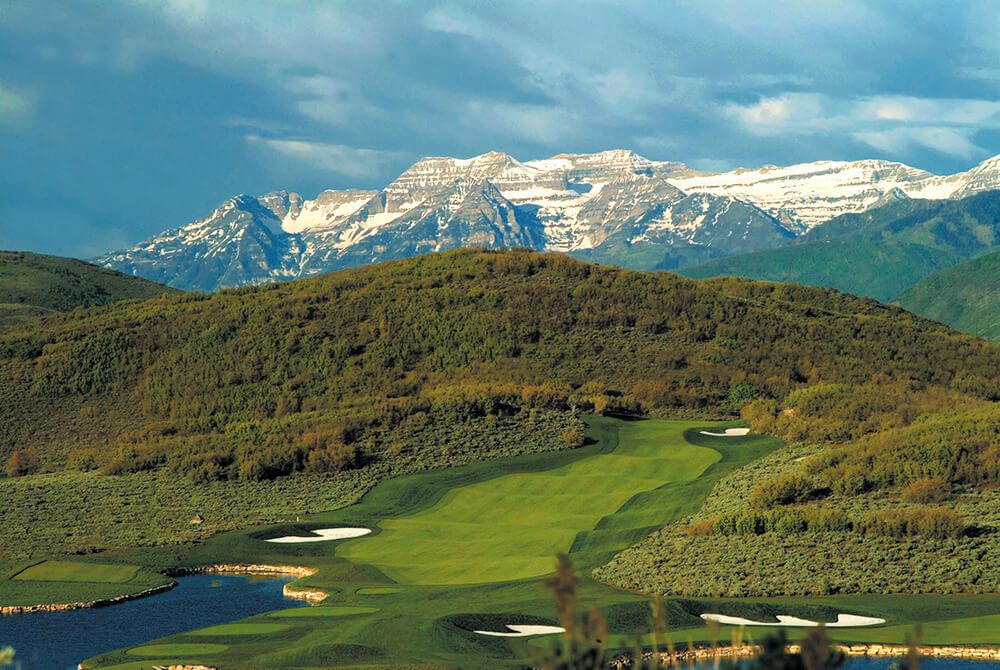 For some, it's about the golf. For others, it's a lifestyle with plenty to offer off the course. At the all-seasons Talisker Club in Utah's Deer Valley, a year-long menu of outdoor experiences that appeal to the whole family transcends the ordinary with the quality and scope of its offerings. The club's private ski-in/ski-out Tower Club at Empire Pass gives access to some of the country's best skiing. And when the snows melt and the fairways turn green, members of this luxurious private club head to its other primary location, Tuhaye, for golf, boating, and a slew of other adventures.
The picturesque mountain town of Park City, site of the 2002 Winter Olympics and host to the annual Sundance Film Festival, is the backdrop to life at Talisker Club and home to its two primary locations, both of which are included in a single membership.
That includes the Mark O'Meara-designed golf course at Tuhaye that debuted in 2005 as one of Golf Digest's Top 10 New Courses in America. In addition to the incredible views afforded by its location at 6,900 feet above sea level, members also enjoy the distance the high altitude adds to their game.
The only true private club in the area offering both a ski-in/ski-out clubhouse and championship golf, Talisker Club is poised for a breakout year in 2019. The club has purchased the historic Coal & Lumber building on Main Street in Park City and is transforming the iconic building into a gathering place, restaurant, and lounge. The downstairs will be a cozy members-only space with ski storage, bar, outdoor patio, and easy access to Park City Mountain's Town Lift.
Also on deck is a Kid's Pool Complex and Moondance Park (including a basketball/sports court that converts to an ice skating rink) at the Tuhaye location. At Empire Pass, look for expansion of the Tower Club with a full-service day spa, expanded Wildstar Kids Camp, and enhanced outdoor living with a new pool, fire pit, pavilion, and hot tubs.
All this activity coincides with a growing demand for real estate at Talisker Club and a slew of new living opportunities. Single-family homes with expansive golf and National Forest views, the first new custom homesites in a decade, and an exclusive collection of condominium homes ensure there are plenty of options for enjoying four-season, family-oriented living in the Rockies.