If you think living off the grid has to mean moving to the wilderness, building a cabin, raising your own food, and disconnecting from the world and its luxuries, it's time for a rethink. Silvies Valley Ranch in eastern Oregon is upending the concept of living far afield as it goes to market this spring with Silvies Camp Creek Ranch. The 140,000-acre working ranch and resort has set aside 400 of its most beautiful acres to create a neighborhood of 200 eco-cabins.
The time was right to introduce the Ranch's truly self-sufficient vacation homes. Actually, they weren't even possible—until recently. "Part of the whole mystique of the homestead lifestyle is being self-sufficient," says Silvies Valley Ranch Vice President of Real Estate Tygh Campbell. "It hasn't been until the last five years that advances in off-grid technology have allowed the building of a luxury home. That's mostly due to the advent of lithium batteries. Lithium batteries are smaller, completely sealed, and maintenance free."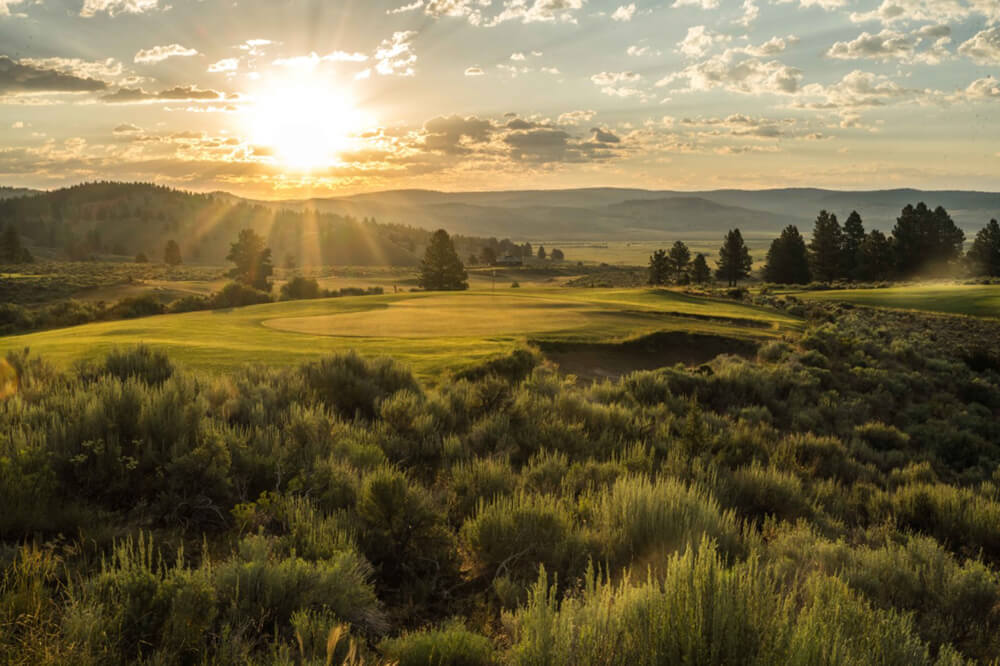 The three- to five-bedroom eco-cabins at Silvies Camp Creek Ranch, ranging from 3,000 to 5,000 square feet, are as luxurious as any high-end vacation home, with open floor plans, large porches with extended overhangs, and plenty of windows to take in mountain meadows, ponderosa pine forests, and miles of river. And though solar panels allow the eco-cabins to be completely off the grid (not a single wire connects to the outside world), owners won't be disconnected, with the option to add satellite and microwave internet service and Wi-Fi calling if desired. But without ever leaving the Silvies Valley Ranch, eco-cabin owners will enjoy fishing, mountain biking, goat herding, elegant dining, a spa, and the property's four award-winning golf courses.
"The reception has been overwhelmingly positive," says Campbell, whose family owns the ranch and makes it their home. "For someone getting their first vacation home, they are affordable and unique. They stand out from everything else on the market. They're remote and self-sufficient…the perfect place to retreat."
Don't expect off-the-grid living to come with off-market prices. A 3,000-square-foot, ready-to-move-into eco-cabin will cost about $1.8 million. But you'll never see another electric bill.
Thank you for supporting our journalism. If you prefer to read in print, you can also find this article in the Spring 2023 issue of LINKS Magazine. Click here for more information.